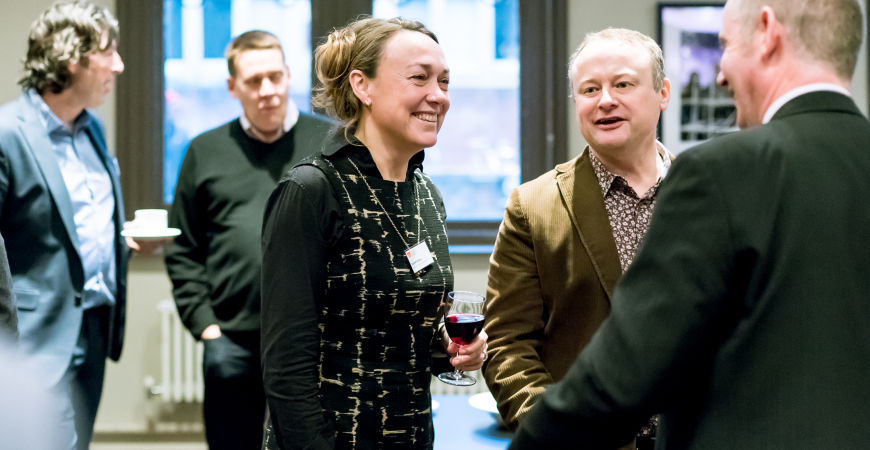 Thu 07 / 11 / 19
New Chamber members: November 2019
We welcomed 26 new members to the Chamber in November. Read on to find out who they are and what they do.
Design and install high quality, bespoke automation systems in homes and commercial buildings.
Storganise design custom database solutions for small to medium businesses as well as entrepreneurs and sole proprietors.
Offer trusted solutions in issue and safety management.
With more than 40 years' experience in the creative industry, Mode Innovations aim to find creative solutions to business problems.
Elizabeth helps sole traders, small businesses, entrepreneurs find success, focus and balance within their business.
Less than a 10 minute walk to the city centre and Brighton Pier, the hotel is set in the perfect location for a relaxing and refreshing break with friends or family.
Operating internationally, Colour Me Social provide full management of client's social media accounts, helping them grow their audience.
Sharron helps entrepreneurs, business coaches and small business owners to create impactful online presences with the aid of strong visual content and written copy.
Allsorts Youth Project listens to, supports and connects children and young people who are lesbian, gay, bisexual, transgender (LGBT+) or unsure of their gender identity and/or sexual orientation.
A vaping company catering to all e-cigarette needs - whether that's deciding on nicotine strength, finding your favourite flavour, or choosing a device that feels and looks right.
Patrick acts as his clients' Business Development Director to help companies win and work with the clients that they want to work with.
A fresh and modern accountancy firm, combining the latest software tools and old fashioned hard work to offer a super slick fixed-fee accountancy solution for all small business.
An exciting new venue in the heart of Brighton offering indoor and outdoor spaces to rent for the community and businesses.
A friendly, approachable and award-winning architectural practice with a mission to create cost-effective, creative, low-energy buildings that improve everyday living.
A fully mobile personal training service, training clients in the convenience of their home, office, outdoors or in a private studio.
Kafico offers subject matter consultancy providing proactive and pragmatic data protection and wider information law advice and support to its customers across the UK and internationally.
Recruiter On Demand offers flexible recruitment support to start-ups and SMEs with little or no in-house recruitment resources.
An artist led gallery on the seafront, selling their own contemporary art alongside other beautiful work by local ceramicists, jewellers and painters.
HR advice and support for small businesses and not-for-profit organisations, either via telephone or on-site.
Creators of a revolutionary toothpaste saving the planet one smile at a time, using 100% natural ingredients.
An independent lighting consultancy, specilising in energy saving LED lighting.
A tenant focused commercial property agency, saving their clients time and money finding, negotiating and managing one of their major business expenses: the office search.
A dedicated lettings agency, committed to serving the community through the provision of genuine care to every client.

An independent, family business founded in 1970, delivering Commercial, Property, Healthcare, Private and Life Insurance (and more!)
A digital marketing agency, underpinned by, and tailored towards, a deep understanding of your business, your audience, and your objectives.
A consultancy law firm, advising businesses and individuals on a range of commercial and personal matters.