Colour Me Social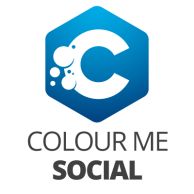 Colour Me Socia supports businesses of all shapes and sizes with flexible, cost-effective, lead generative social media management.
Now more than four years later, we are proud to say that Colour Me Social is supporting over 35 companies ranging from financial services to health and fitness with their social.
One of the main barriers for business owners and marketing departments, especially of start-ups and SME's, is having the time to devote to producing and delivering a clear and consistent social media strategy. That's where we come in.
We are a small team based in the UK, France and Denmark supporting the start-up and SME market with lead generative social media management - as a service. Our client profile ranges from 5 to 5000+ employees, with 80% falling within the 11-250 employee bracket.
Colour Me Social provides full management of our client's social media accounts. We curate engaging and relevant content and grow your audience in line with your brand image and target audience.
Our aim for 2019 is to continually improve what we do to become the go-to social media agency for start-ups and SMEs.
"Whether you are launching a start-up or leading an established company, you should start establishing your social media presence if you haven't already" - Sir Richard Branson.
Remove the barriers you are facing and see how we can enable you and your business to get better results from social. Give us a call. We've got the case studies to prove it.