Sponsorship
Sponsor a Chamber event
Sponsoring a Brighton Chamber event will help you raise the profile of your organisation and generate new business. It's a powerful way of promoting your business directly to the people who could become your customers, while supporting the Chamber – a win-win if ever there was one.
As a sponsor, you'll be able to display your brand, spread awareness of your services and promote your activities at our high-quality events, which all have a wide range of attendees.
We will include your logo and sponsorship in our marketing emails which go to more than 3000 businesses, as well as on the confirmation email and our monthly newsletter. We'll promote your sponsorship on our social media channels too.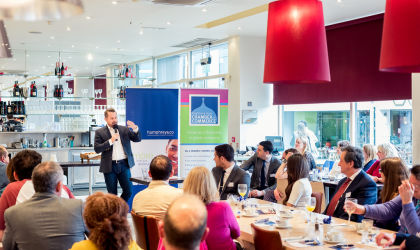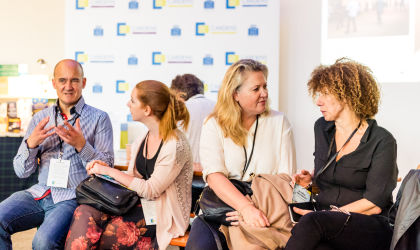 At the event itself, you will be able to display and circulate your literature and in some cases give short pitch. Afterwards, we send a follow-up email to attendees with links, offers and more.
With a wide range of events to choose from, talk to us to find out which one is right for you. Sponsorship could be one event, a series or even a year. Our team will be on hand to make sure you maximise your exposure.
The partnerships we have with our sponsors are valuable to us. We'll work closely with you to tailor a package of activities to meet your objectives. We have many long-lasting relationships with our sponsors who stay with us year on year.
What do people say about us?
Cloud9 Insight sponsored a series of breakfasts. As a result of our sponsorship we have had follow up prospect meetings and built the foundations of strategic partnerships from introductions we made at the events. I'd highly recommend this as an effective brand awareness marketing investment.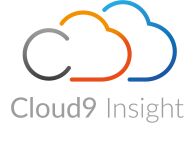 Curt Bean
Cloud9 Insight Ltd
> View profile