The benefits of being a member
There are so many reasons to join the Chamber, from our vibrant networking events to our expert-led training sessions.
Why join Brighton Chamber?
The Chamber is a place where our members connect, access support and come together to learn and debate. Joining us can supercharge your business and help you reach your full potential. You can connect with potential clients at our networking sessions and develop your skills thanks to our quick but effective training sessions.
We're a platform where you can showcase your products and services and keep up-to-date with issues affecting your business. We're a sociable Chamber too, with plenty of relaxed events, from foraging to Christmas shopping.
The member profile feature that the Chamber offers is such a great addition to get your business in front of hundreds of local businesses. It's also a passive way to generate leads, we've gained a client who approached us after seeing our profile on the Brighton Chamber website.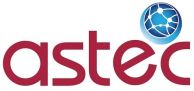 Brian Conheady
Astec Computing (UK) Limited
> View profile
One of the great things about Brighton Chamber is the diversity of our businesses. Whether your business is creative or financial, a micro business or an international one, a charity or a for-profit, a start-up or established, the Chamber is here to help.

Why do people join the Chamber?
To get new business, collaborate, learn, and be part of Brighton's dynamic and vibrant business community. Our members' businesses grow by forming strong, mutual partnerships with other members.
What can you do as a member?
Connect with other members to grow your marketplace. We put on an average of 10 events each month. Our events are all virtual for now. They include networking breakfasts and Slo-mo Networking, as well as affordable Bite-sized Learning, expert Q&As and many topical and special events.
We also have a free, weekly member meet-up, for members to connect with each other.
Gain new and valuable connections. You can make these yourself at friendly networking events, or ask us to introduce you to another member. Our team wants to know you and understand your business so we can help you make the most of your Chamber membership.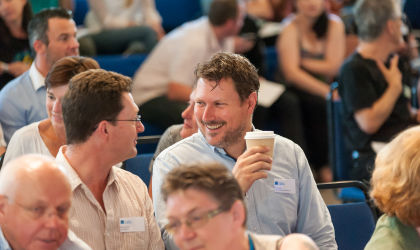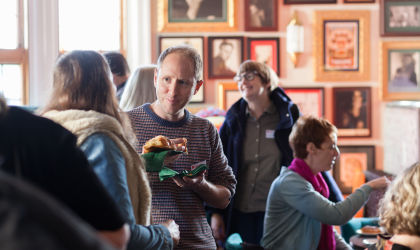 Get your business noticed
Members have a profile on our searchable members' directory, allowing both members and non-members to find you easily
You can lead a Bite-sized Learning session to raise your profile and offer a taster of what you do
Post on the Chamber blog to show your expertise – and access the SEO benefits of linking back to your website
List your events on our website – we have a widely accessed Members Event Calendar
Post news and offers on our Activity Hub to help you raise your business profile and connect with other members
Create and access the Member Hour to share skills with other Chamber members
Boost your presence on social media through the Chamber's platforms
Join the Chamber Slack Group – our online community of members where you can ask questions to get help or advice, join conversations and share what you do.
Sponsor a Chamber event or series and we'll work with you to help raise your profile.
How much is it?
Small company, 1-5 employees: £14.50 per month
Medium company, 6-15 employees: £29.00 per month
Large company, 16+ employees: £44.50 per month
*excluding VAT
If you're a registered charity you qualify for the membership price below what you would normally pay.
Our membership prices are subject to an annual increase on 1 April. However, there has been no change to membership prices this current financial year.