Welcome to Brighton Chamber
Meet, learn and grow.
We are a dynamic, supportive and welcoming membership organisation for businesses of all sizes. Our purpose is to help and support our members, while working with the wider business community to develop the conditions that will help them thrive.

We do this by:
Bringing together some of the most vibrant people working in and around the city. Brighton is teeming with people who have an optimistic, opportunistic outlook. It's what makes our city such a great place to do business.

Providing an environment that is friendly and stimulating so members can network with their peers and explore how they can help each other. Our members love working with each other and we make that happen through our events and introductions and online.
Offering innovative, creative events that will breathe new life into your business. These include short but highly effective Bite-sized Learning sessions led by passionate experts. There's also the Brighton Summit, as well as Big Debates and much more, including free peer support through the Member Hours.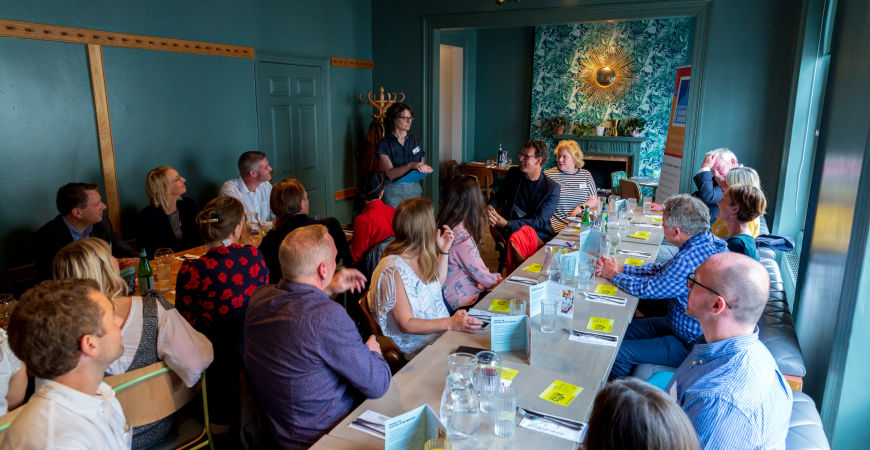 Tuesday 10 / 03 / 20
The 'Net Natives journey' Lunch
> Read more
Watch the highlights from the 2019 Brighton Summit
400 people attended enjoying a packed line up workshops, keynotes, speakers and networking. The theme this year was Crack on - it's all about overcoming your doubts, ignoring the "what ifs" and just cracking on and doing it. Discover more about the 2019 line up here. Video by Flick's Flicks.
How to use the Brighton Chamber website to boost your business

Discover some quick wins to raise the profile of your business on the Chamber website. Starring Amy Lishman and Vicky King, shot and produced by Let's Talk Video Production.
Having worked independently as a portrait photographer in Brighton for several years now, I only wish I'd joined the Chamber sooner. I've gained an entirely new perspective on the range of opportunities available within the local business community, and with the on-going support from the team at the Chamber, I've made a significant number of contacts which have the potential to make a real difference to the growth of my business. I can't recommend membership highly enough.

David Green
Shoot Me Now Ltd
> View profile