Madison Solutions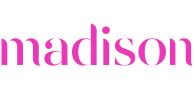 Madison Web Solutions deliver compelling design, content, cutting-edge future-proof websites and targeted, cost-effective web marketing campaigns. We have a team of experts helping you to deliver across all the areas you need to succeed online, with the minimum amount of fuss.
Our strategic understanding of marketing means we can help you define your objectives and create your brand, our creative expertise means we can deliver compelling design and content and our experienced technical team can develop cutting-edge, user-friendly and future-proofed websites. A great example of this is the Brighton Chamber website itself; a brilliant resource for its directory of businesses and those looking to connect with a Brighton Chamber member. We worked closely with the Brighton Chamber team to build a bespoke, dynamic and responsive website that provided an extensive suite of features for both the team and their members.
We're a team of 18 experts under one roof, committed to helping you find the best solution for your business, with the minimum amount of fuss. Every project we are dedicated to delivering at the highest standard and on schedule to meet every deadline.
We also make a great cup of coffee – so why not just pop in for one of those, and we can take it from there.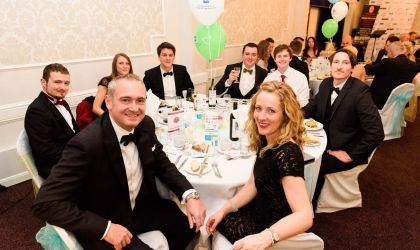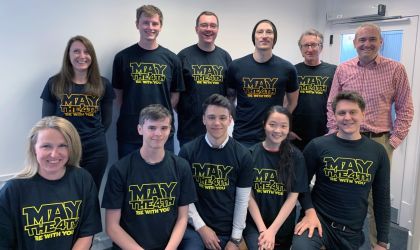 Brighton Chamber weren't sure whether to hire freelancers or an established agency to undertake this build. In the end they chose Madison due to our in-house team offering project security, unparalleled resources and years of shared collaborative experience. We are exceptionally proud to have been chosen to build the Brighton Chamber of Commerce website despite the fact that of the 500 Chamber members, one third are digital agencies like ourselves.
The in-house team here at Madison are trained continuously throughout our careers, and learn from one another constantly. We believe that our collective knowledge and cohesive teamwork won us this job, and we're extremely thankful to Brighton Chamber for allowing us to showcase our expertise.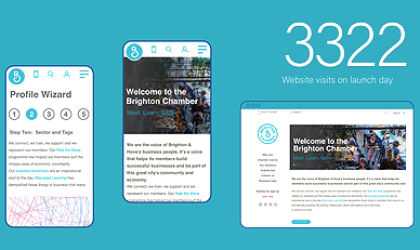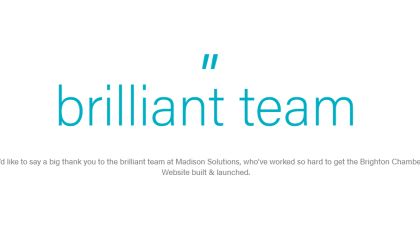 At Madison Solutions, we work closely with our customers to understand how the business operates and ask questions to discover what can be improved. After speaking to Nye's we found they needed a website which could integrate with their EPOS system.
Watch the video to find out why we were chosen to rebuild and integrate the Nye's Web site.
After the Nye's site was built we were asked to build a similar site for the sister company, Fixings & Power Tool Center.
After each site was launched, we began and continue to work with the Nye's team every month to add improvements and new features to the websites.
Madison Solutions build and update the Brighton Summit's website every year. This year, Madison turned the website into a Progressive Web App (PWA). This means you are able to download the website onto your phone in order to use the website when you are not connected to the internet. The video goes into a little more information on what a PWA is and how to install it on your phone.
If you would like to know more about PWAs or find out how to turn your website into a PWA you can contact Madison Solutions on their website.
Northstar IT are a great IT company who focus on delivering excellent customer service. Christian came to Madison Solutions in order to get a brand which reflected his unique company. We worked together to combine Christian's love of Star Trek with the love he has for his company.
Since the rebrand, Northstar IT have found it easier to attract and recruit more experienced staff members, which has lead to the company winning larger clients and a larger average order value. Keep shooting for the stars, Captain Christian!