Allsorts Youth Project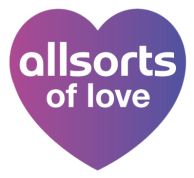 Allsorts Youth Project listens to, connects and supports children and young people who are lesbian, gay, bisexual, transgender (LGBT+) or unsure of their gender identity and/or sexual orientation.
Currently celebrating our 20th year of specialist services and community outreach, we take pride in the vital and unique work we undertake, and are confident in our youth-focussed approach to tackling exclusion, prejudice and discrimination in all areas of children and young people's lives.
Our strategy is three-pronged;
1) We provide specialist services directly to children & young people (ages 5-25) who are LGBT+ or unsure of their gender identity/sexual orientation.
2) We offer spaces and support groups for parents, carers and families of LGBT+ children and young people.
3) We train the wider community, professionals and schools so that all spaces and organisations can be safer and more inclusive for LGBT+ people.
We love working alongside other organisations in our community, and are grateful for the incredible support we receive from our donors, partners, fundraisers and volunteers. If you would like to get involved, raise funds for us, or simply find out more about our vital LGBT+ youth work, please don't hesitate to get in touch!
Allsorts Youth Project's activity