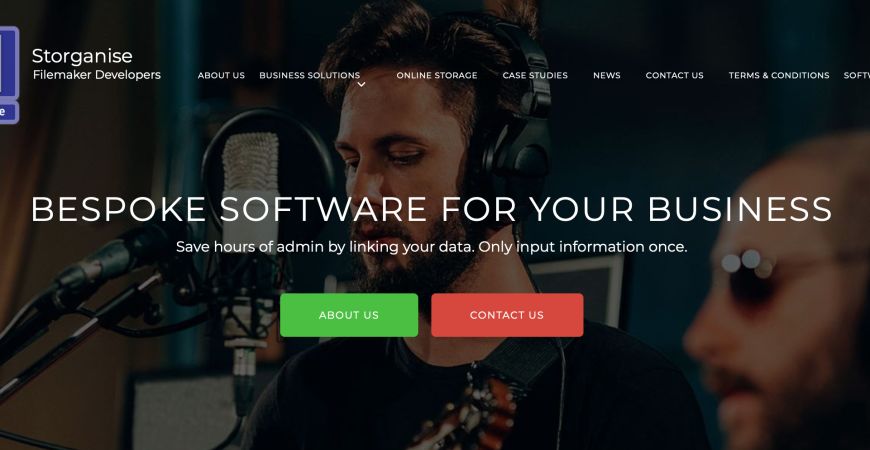 Storganise Ltd

Bespoke software for your business
Storganise design custom database solutions for small to medium businesses.
Our niche is Comedy, Music or Events and their affiliated businesses such freighting or event travel; but we have clients from other backgrounds too.
What do our customers look like?
They are typically Directors or Business Development Managers of businesses who have 10-30 employees. They have built the company up 1 person at a time and still take sales calls and do the day job. They are great at what they do but know that they need to make changes to some of their processes to improve productivity and help their teams manage specific tasks effectively and more efficiently.
Here's what we do, and why it works...
We identify inefficiencies in your current system and agree new goals
We create an adaptable and tailored system that integrates seamlessly into your current working practices
We solve existing issues, eliminating errors, saving you time and money
Once your tailored system is complete...
Data can be accessed whenever you need it, sharing and viewing vital and up-to-the-minute information wherever you are. Everyone remains connected. Special requests and enquiries can be responded to quickly, and remote access makes it possible to do more business in less time.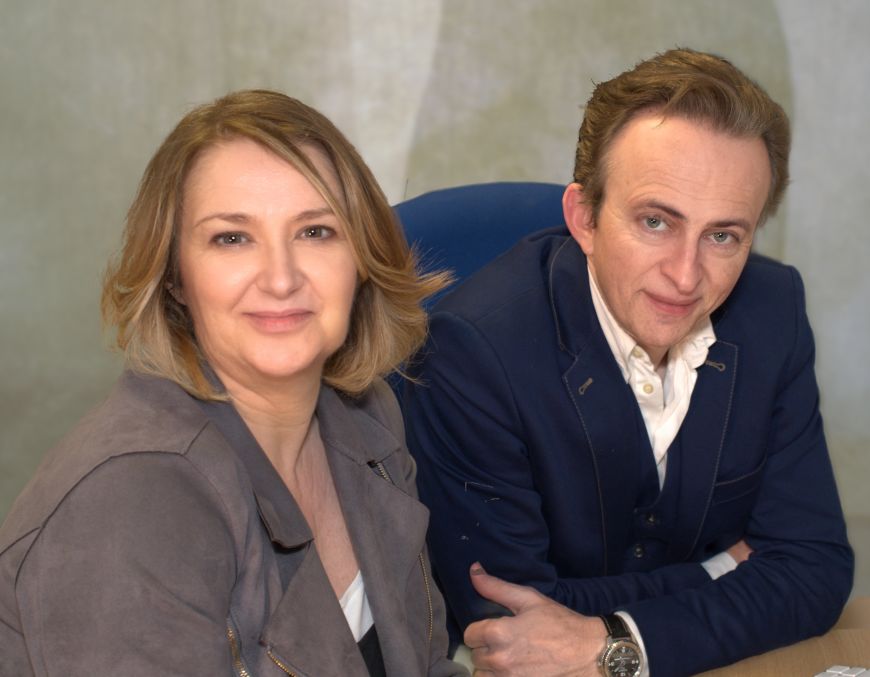 We're always happy to come and meet you and talk through what we might be able to help with. Initial consultations are free of charge.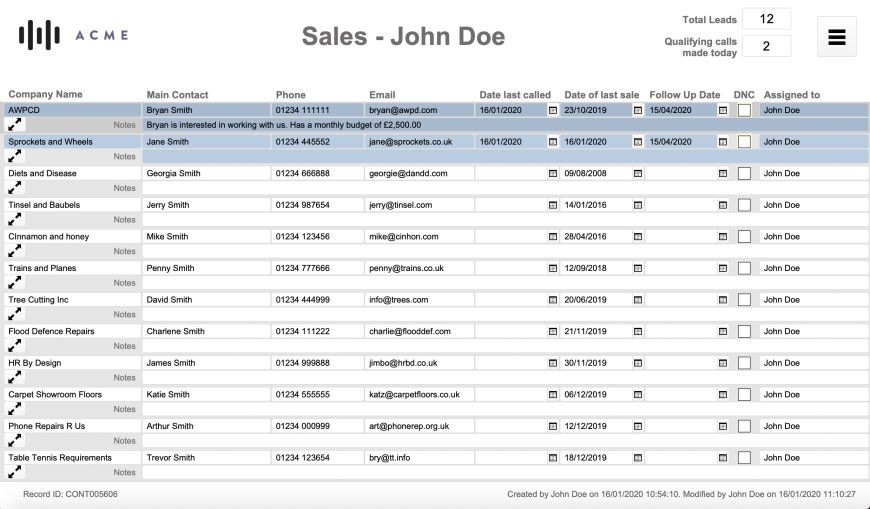 Testimonial - The Sussex Sign Company
After 25 years of making signs for virtually every business in Sussex, The Sussex Sign Company are at the forefront of their field, and remain "nice people to do business with."
What they excel at is making signs, and sign-writing vehicles.
What they want to also excel at is keeping their customers coming back for more, year after year.
In order to help with this, we were approached to create a simple CRM (Customer Relationship Manager) system.
"We've looked at a lot of these, but they seem much more complicated than we need" said Norman Mayhew, CEO, when he first approached us. "What we want is a list of all the clients we have had in the last 25 years, and a way of our sales team to go through them, one by one, and check that they are happy, and if they would like to book in any more work"
A simple problem deserved a simple solution.
We created a tailored system, for the sales team to work through the current list of clients. Log each call at the click of a button, make any notes, and book in any more jobs that are required.
A separate section for the manager to easily see each sales person's progress, and set their KPIs each day.
Within 3 weeks, after a 3-day build and 2 weeks of user testing, the CRM system is now being used daily by a sales team of 5 with 2 managers.
Sales are up, the application has paid for itself, and the prospect of another 25 years is very much cemented for The Sussex Sign Company.
Norman puts it best...
"What we love about the system is its simplicity. My sales team were able to start working with it after a quick 5-minute briefing. It just makes sense. Obvious buttons doing tasks that we need. Everything we need is there, and we haven't paid for a lot of extra functions that we will never use."
Give us a call for a coffee and a chat to see if we can help? info@storganise.co.uk or 07720 894129