Topical events, debates and more..
Lively, topical and challenging
Our topical events are currently virtual, to find out what is coming up visit our events page.
Catch the Wave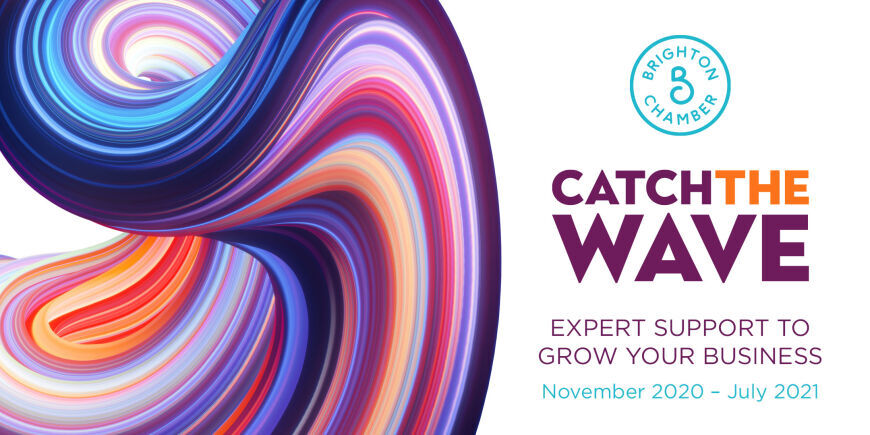 Catch the Wave is a new business support programme for anyone in the city who wants to launch and grow a business. It includes affordable workshops, useful resources and expert mentoring sessions.
Designed and delivered by Brighton Chamber, Catch the Wave includes practical, interactive sessions and runs from November 2020 to July 2021.
"We are delighted to be working with a team of great trainers and supporters, and to be able to again offer this brilliant series for the business community at this time"
Sarah Springford, CEO at Brighton Chamber
More information can be found here.
From Brighton with Love – EU transition and exporting support for small businesses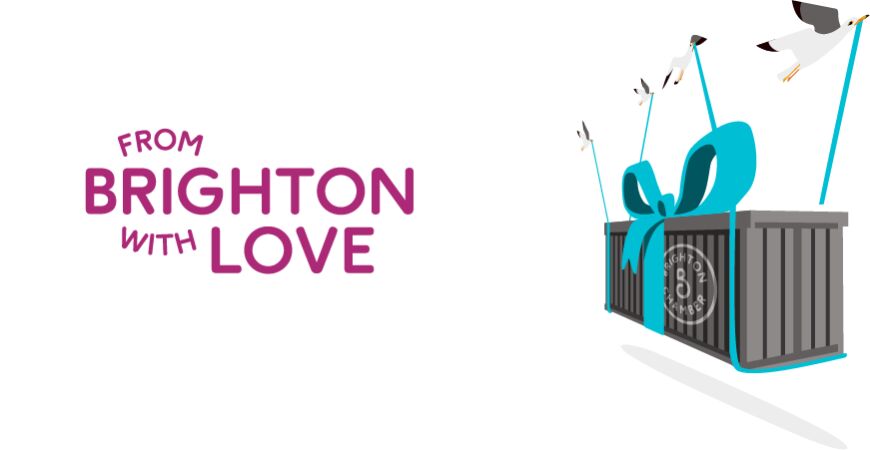 From Brighton with Love includes a series of expert panel events, Your Questions Answered sessions, and Export Leaders peer network sessions. The programme focuses on topics including exporting and importing, supply chains, employment issues post-Brexit and more. It is practical support, delivered by people who are already doing it well.
For more information and to book any of the sessions https://www.brightonchamber.co.uk/from-brighton-with-love
Brighton Base Camp
The younger sibling of Brighton Summit, Base Camp is a large-scale virtual event that brings together 200 businesses and entrepreneurs from across the city's diverse business community for a morning of inspiring speakers, expert-led workshops and structured networking sessions. It's an event for strengthening relationships, forging new ones, and celebrating the spirit of our open-minded, quirky city.
Find out more about our first Brighton Base Camp: Bananas here.
Our next Brighton Base Camp: En Route will take place on 30 April. More information can be found here.
Construction Voice
Construction Voice brings together leaders from the construction and property sector to provide insights and discuss topics such as planning, viability, talent, design and sustainability. Our panel and discussion events attract 80+ attendees.
"The Construction Voice events have covered a wide range of topics and have been invaluable in helping to connect the Property and Construction industries to the wider issues affecting the city. It's been great to be involved and help frame the discussion on how we can work together to improve our city." - Gavin Stewart, Executive Director, Brighton & Hove Economic Partnership
Have a constructive say on the issues that matter to you and your business and be heard by the city's movers and shakers.
You can find out more about Construction Voice, and read about our previous events here.
The Big Debate
Lively, topical and challenging, Big Debates attract more than 100 people from the businesses, charity, corporate and public sectors. It's a chance to hear an expert panel address key issues facing businesses in the city – and maybe influence the decisions they make too.
The interactive format allows time for table discussion with other attendees. We record the outputs from attendees, summarise them and share them with the decision makers in the city to help inform their work.
Open to all.
You can follow Big Debates live on Twitter on #BigDb8
Feel you've missed out? You can catch up now. Read our blogs on...
We have re-shaped work and the city has changed, October 2020

High Growth
Scaling up and growing a business has specific challenges - accessing finance, employing the right staff and finding workspace while hitting sales targets. At these events you'll hear from other leaders and founders who have taken risks and overcome challenges.
These panel events are 17.30-19.30

Brighton Summit
The Brighton Summit every October is a conference bringing together our city's diverse business community for a day of inspiring talks, practical workshops and new experiences.
The number and the quality of the people you'll meet means the networking is off the scale. The vibe is exciting, the mood is collaborative and the food is wonderful. It's the most productive and beneficial day you'll spend out of the office all year.
Keep up to date with Chamber events

Click here and click 'Follow' to receive alerts when our events go live on Eventbrite.