Are you looking to help your Brighton or Sussex based business, charity or social enterprise get to Carbon Net Zero…but perhaps you're not sure where to start?

You may already be on your journey to Net Zero and want to find a community of likeminded people to inspire and encourage.
Brighton Chamber, with the help of a group of brilliant local businesses, have helpful advice, ideas, and stories from the local business community.
The support on offer is designed to help businesses get started on their journey to Net Zero or take their knowledge and understanding to the next level.
On this page you'll find blogs from local businesses who are leading the way, stories from pioneering business owners, entrepreneurs and companies who are making things happen, links to useful resources and support and information about the Brighton Chamber Net Zero Champions, a group of members championing Net Zero across Brighton and beyond.

Understanding Net Zero: Useful blogs and inspiring stories
We hear the term used more and more - but what actually is Net Zero carbon, and what does it mean? Steve Creed from Circular Brighton & Hove explains.
Why is getting to Net Zero an important issue for business?
Chamber CEO Sarah Springford shares her quarterly update on an important topic to Brighton businesses. She shares conversations with members about Net Carbon Zero, what support is available, and how we can help.
Net Zero: Big ideas at the Big Debate
What are the barriers and what are the solutions for businesses thinking about, or already on their journey to Net Zero? Mark O'Halloran from iLaw writes after our Big Debate, including what our expert panel had to say, plus discussion from breakout groups.
Engaging staff on the Net Zero journey
Chatting to our Head of member Engagement, Amy Lishman, Jake Standing from Kreston Reeves explains how he got involved supporting Kreston Reeves' journey to Net Zero, how they're involving their staff, and why it's important for the whole business to engage.
Net Zero Champions - do you want to join us?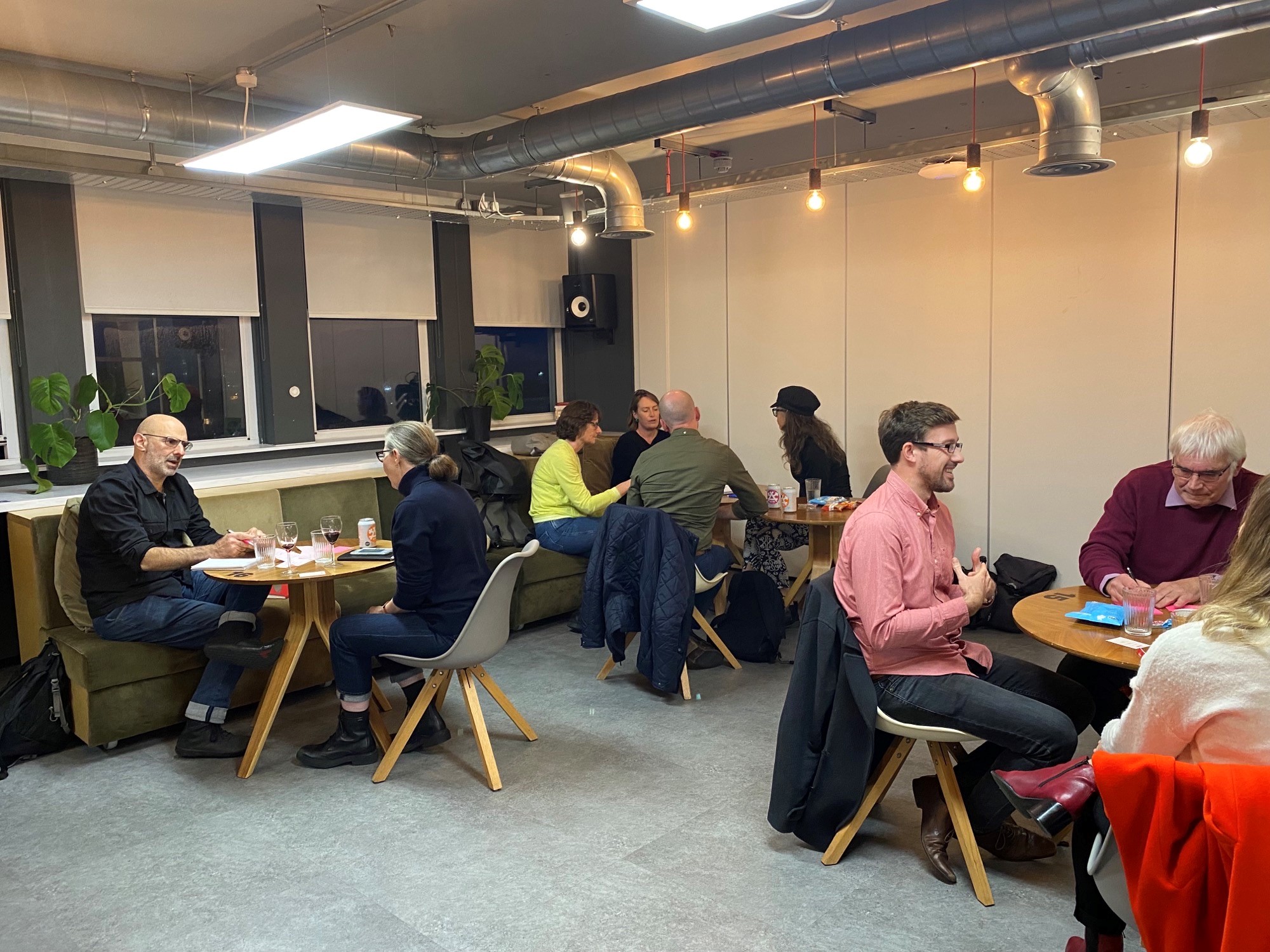 In October 2021, Brighton Chamber brought together a group of members to talk about sustainability and business. We shared ideas, learning and experience with a focus on getting to Net Zero.

Several engaging meetings later and lots of follow up conversations the Chamber Net Zero Champions were born in January 2022.
The Net Zero Champions are the people in the business who are driving the journey to Net Zero. They have been charged with the task and are looking for help and advice, and to be able to share their expertise and experience with others.
What to expect? A group of people with the same goal, a chance to work together, inspiration and motivation to keep going, get together and support, a chance to showcase your successes.
If you'd like to find out more about the Net Zero Champions, fill in this short form and we'll be in touch about how you can get involved.
Getting to Net Zero: Resources and useful websites
The Low Carbon Across the South and East (LoCASE) programme is supported by the European Regional Development Fund to provide a free business support programme in the South and East. The aim is to help your business to become more competitive and profitable while protecting the environment and encouraging low carbon solutions.
To do this, LoCASE provides grants for businesses of up to £10,000 as well as training workshops and fully funded events. Targeted business support is on offer for companies who offer "green" or low carbon goods and services.
Small99is an online platform to support small businesses get to Net Zero. Founded by former Chamber member, Adam Bastock, who now runs his business from Glasgow.
Circular Brighton & Hoveis a network of individuals, SME's, social enterprises, universities, faith groups, third sector organisations and companies. It promotes the circular economy as an alternative to a traditional linear economy.