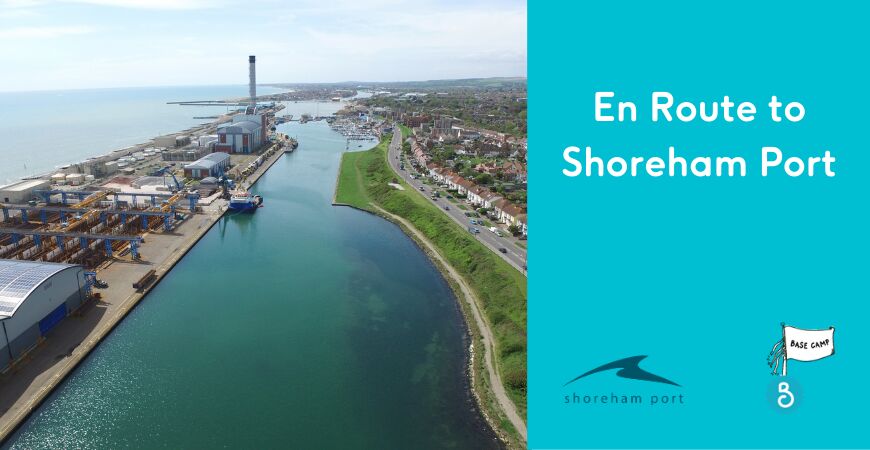 Wed 28 / 04 / 21
En route to Shoreham Port
Shoreham Port are sponsors of this year's Brighton Base Camp: En Route. We had a chat with Kate Tyrer, External Relations Manager at the Port, to hear how they've been keeping us supplied during the pandemic, and all the exciting projects they have lined up for the rest of 2021.
Hi Kate. Can you tell us about Shoreham Port and the work you do?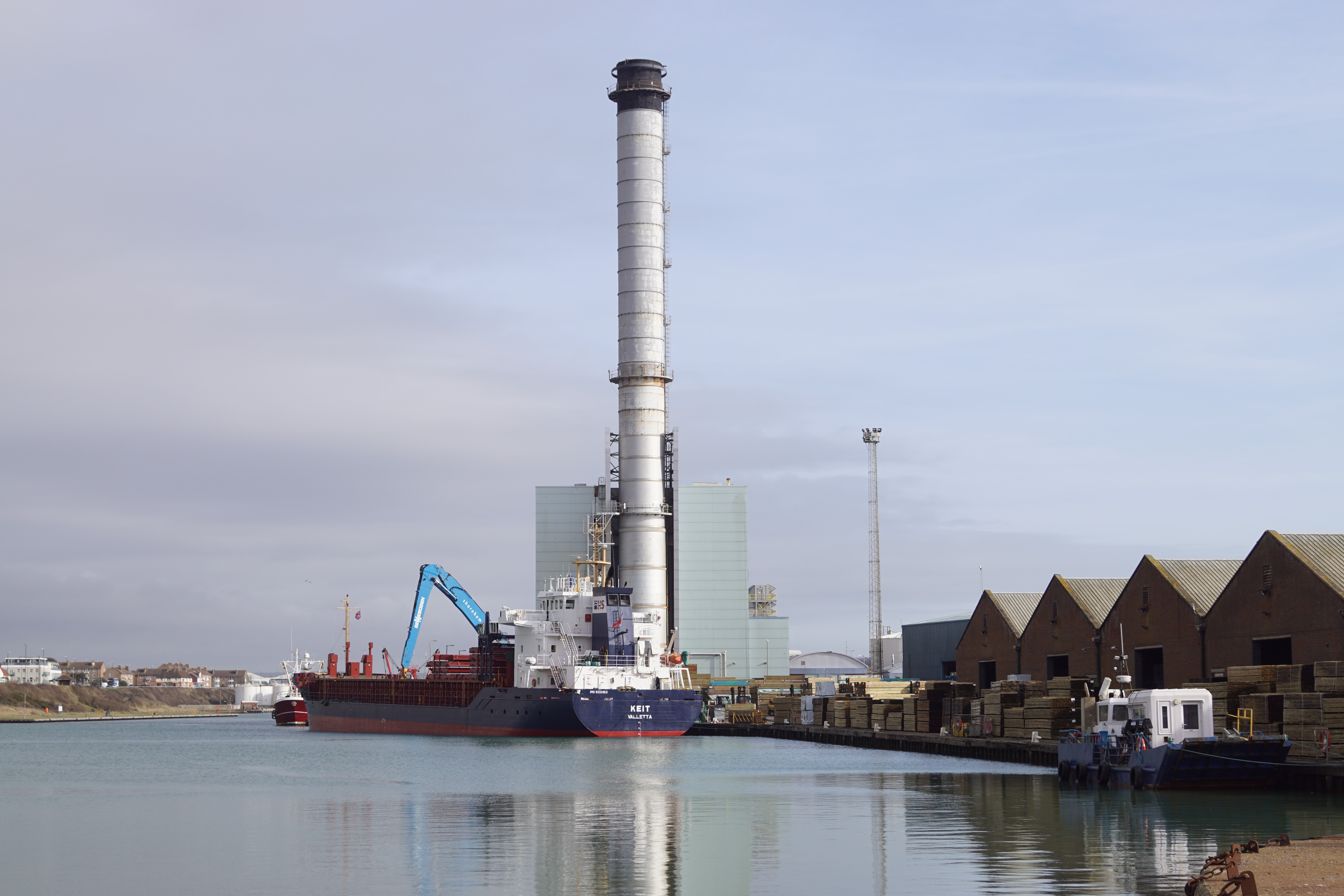 I'm sure many Chamber members may have driven past or even cycled through the Port, spotted the iconic power station chimney from afar, or seen the wind turbines on the beach, but many don't know what goes on behind-the-scenes! We are one of the largest cargo handling Trust ports on the South Coast, offering ship-to-shore logistics and marine services. We also cater to the local fishing community and our leisure users in our bustling marinas and have a thriving commercial property portfolio that has enabled over 150 small and medium sized businesses to join our estate. I lead our communications team, managing both external and internal communications at the Port.
What is a Trust port and what role does it play in the community?
Since our inception in 1760 we been operating as a Trust Port. Our purpose to this day remains to shape and maintain the Port for the benefit of all stakeholders. The surpluses we make are reinvested in the Port to benefit everyone, creating jobs and opportunities. In 2021 our vision for the Port remains consistent, we want to play our part in leading the regional economy to a sustainable future, acting as a trusted custodian to leave things better than we found them for future generations.
Can you tell us about the tenant spaces and business community at the port?
Our estate offers a wide range of commercial units for rental, including offices, light industrial and warehouse premises. The Port is home to a diverse community of over 150 business and entrepreneurs. We pride ourselves on being a responsible and fair landlord, willing to be flexible and go the extra mile for our tenants. Units are adaptable and versatile to suit every stage of a company's development which has enabled many of our tenants to grow with us within our estate - we're delighted to be able to support their business journeys.
We know you are very passionate about sustainability. Can you tell us about some of the sustainable initiatives you are involved with and the future impact they'll have?
Yes - we are very into our sustainability at the Port. We are one of a handful of certified EcoPorts in the UK, and we have some ambitious goals of achieving net-zero air quality emissions this year and net-zero carbon emissions by 2030, ahead of government targets. We're en route to achieving this and have made huge strides towards these goals, including introducing low emission Gas-to-Liquid (GTL) fuel for our forklifts and other machinery, and taking delivery of a fleet of electric powered Port vehicles. We also generate our own solar and wind energy at the Port and have installed a new water-source heat pump at our fully-serviced business centre Maritime House - collectively these energy solutions save over 1,000 tonnes of CO2 from entering the atmosphere each year!
We also recently announced that we are going to be collaborating with our research and conservation partner, Sussex Dolphin Project, on a new community restoration project which will transform key areas of the Port to increase the biodiversity of the area, both above and below water, making it a better place for people and wildlife alike.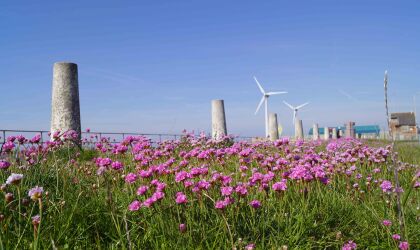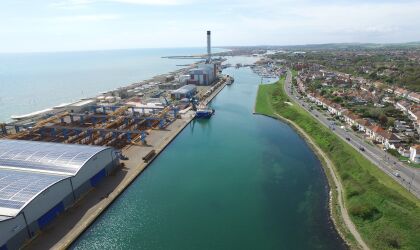 What's it like working at Shoreham Port?
No day is the same! I learn something new practically every day from my colleagues; there are around 120 people that work at the Port but we consider ourselves one team, and collaborate on a wide range of projects together. The Port is a living, breathing, growing space that is continually reinventing itself – it's an invigorating place to be!
Thinking about Base Camp's theme of 'En Route' and reflecting on the effect of the pandemic, how was 2020 for the Port?
2020 was, as you can imagine, a challenging year for the ports industry. Maritime workers were classed key workers, and as an island nation we rely on Ports to keep us supplied. 95% of all UK trade passes through ports, and unlike some other industries, most ports are unable to drop all their tools, close their gates, or lay-up ships. We remained fully operational throughout the pandemic, helping to keep Britain supplied.
As the pandemic escalated, Shoreham Port responded quickly, stepping forward to offer support across both our small business community and the local area. Throughout, we focussed on keeping colleagues safe and vital cargo supply lines staying en route - suppling timber, steel and marine aggregates for drinking reservoirs, railways, emergency hospitals and roads, as well fuel for emergency vehicles, and cereals for grocery essentials like bread and porridge. I'm incredibly proud of my colleagues who went all in to ensure that the Port remained operational, while each navigating their own personal challenges during such an unprecedented year.
And looking forward to your plans for the year, what exciting things have you got coming up over the next few months?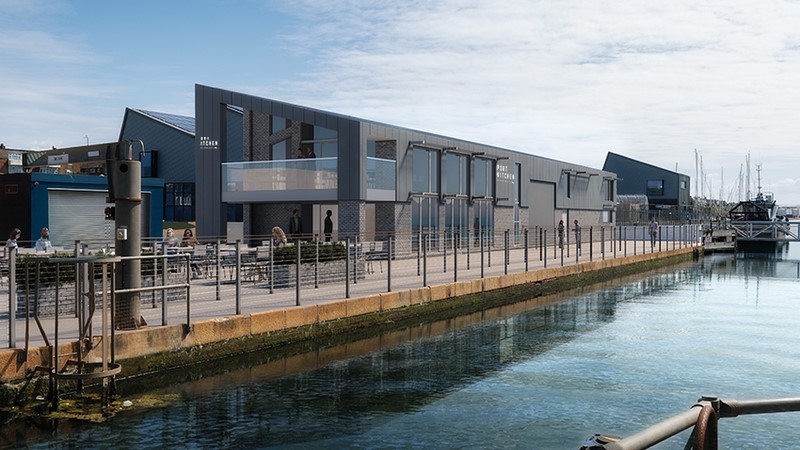 Where do I start! One project I am very excited about is our new café, Port Kitchen, which is due to open late summer this year. We are working with many of our own tenants as well as local suppliers on the brand-new café, which will offer artisan coffee and fresh local food, with panoramic views across our lock gates.
Meanwhile, our Operations team are growing our transport services with our own fleet of Heavy Goods Vehicles (HGVs); we'll also be introducing 'seabins', which suck litter and debris from seawater; and building a green hydrogen hub that will produce zero emission green hydrogen to form part of the solution to the regions net-zero challenges. So there's plenty to keep us busy!
What's the best way for businesses to get in touch and find out more about Shoreham Port?
You can stay up to date with us via our social media channels, and if you'd like to learn more about us or our services you can visit our website, www.shoreham-port.co.uk which has recently had a refresh!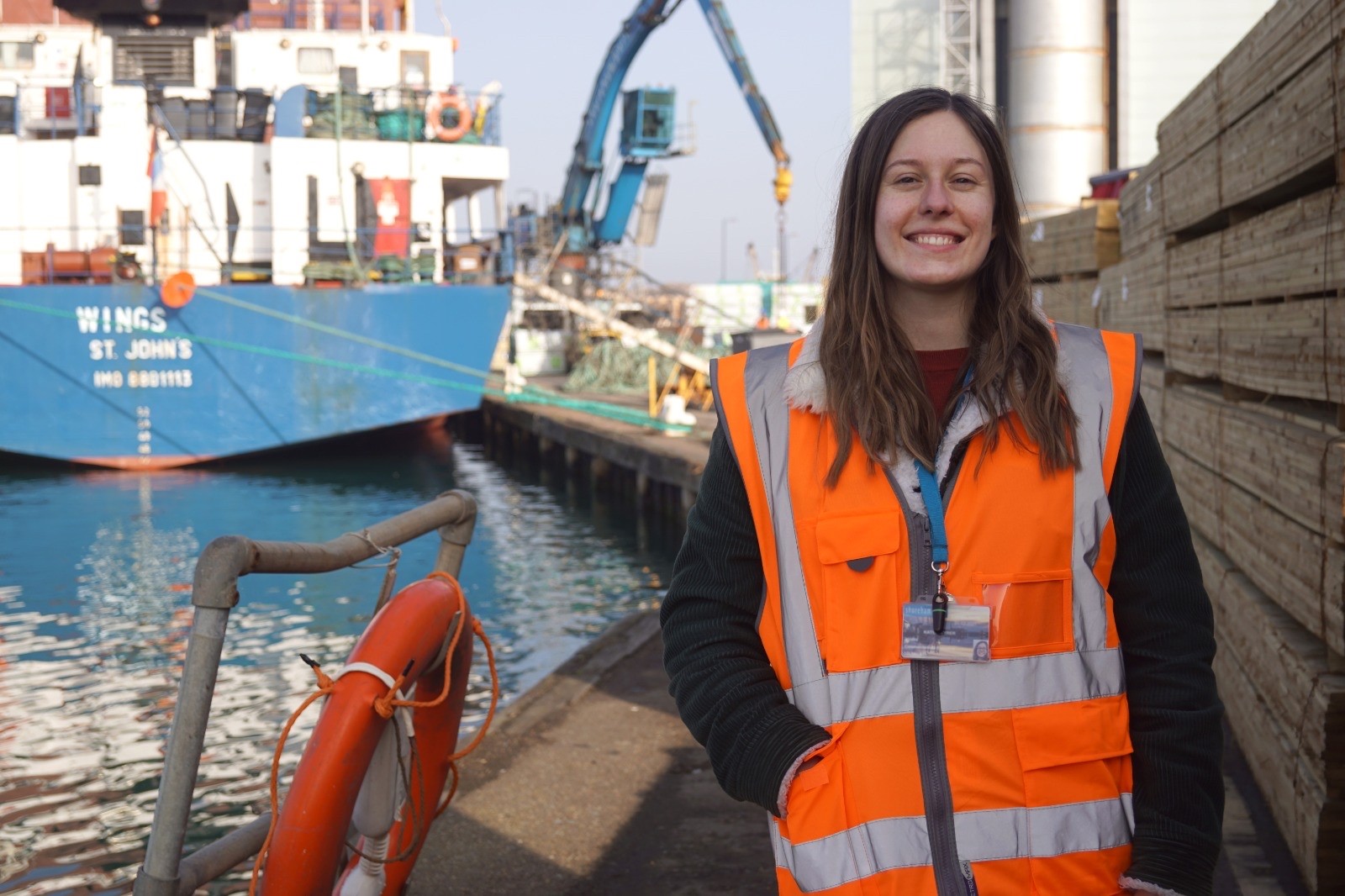 Kate Tyrer is the External Relations Manager at Shoreham Port, who are sponsors of this year's Brighton Base Camp: En Route. Base Camp brings together 200+ businesses and entrepreneurs from across the city's diverse business community for a morning of inspiring speakers, expert-led workshops and structured networking sessions - leaving you feeling motivated and energised for the year ahead.