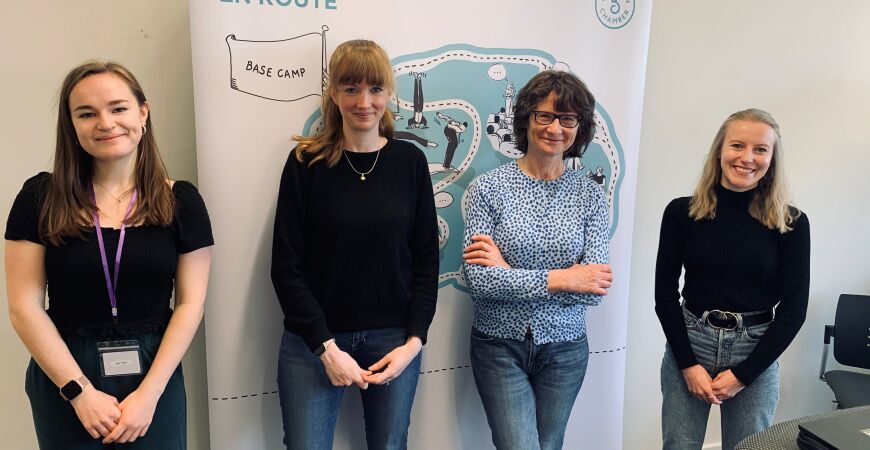 Wed 19 / 05 / 21
Brighton Base Camp: En Route
Brighton Chamber's large-scale virtual event, Base Camp: En Route brought together 150+ attendees for a morning of keynote speakers, workshops and networking.
By Hannah Jackson of Brighton Chamber
On 30 April 2021, we held our second large-scale virtual Brighton Base Camp: En Route. Following the theme of 'en route', the event brought together 150+ attendees for a morning of inspiring keynotes, expert-led workshops and structured networking.
With Brighton businesses finding themselves treading a new and different path after the chaos and change of 2020, Base Camp: En Route was a wayfinder for 2021 – a pause for breath and consideration of the journey for the year ahead.
This was out largest virtual event to date, surpassing our last Brighton Base Camp: Bananas!
What happened on the day
Armed with plenty of coffee and pastries, the Chamber team set up our own Base Camp for the morning in Sussex Innovation Centre, where we were joined by our wonderful MC, Kathy Caton of Brighton Gin.
After a warm welcome from Kathy, we kicked off the event with our first networking session, giving attendees structured questions to get thinking about a memorable or pivotal moment in their business journey so far.
"I found the sessions inspiring and met some great people networking."
- Chris Weeks, Bounce
It was then time for our first keynote speaker.
Natalie Haynes – "just say yes!"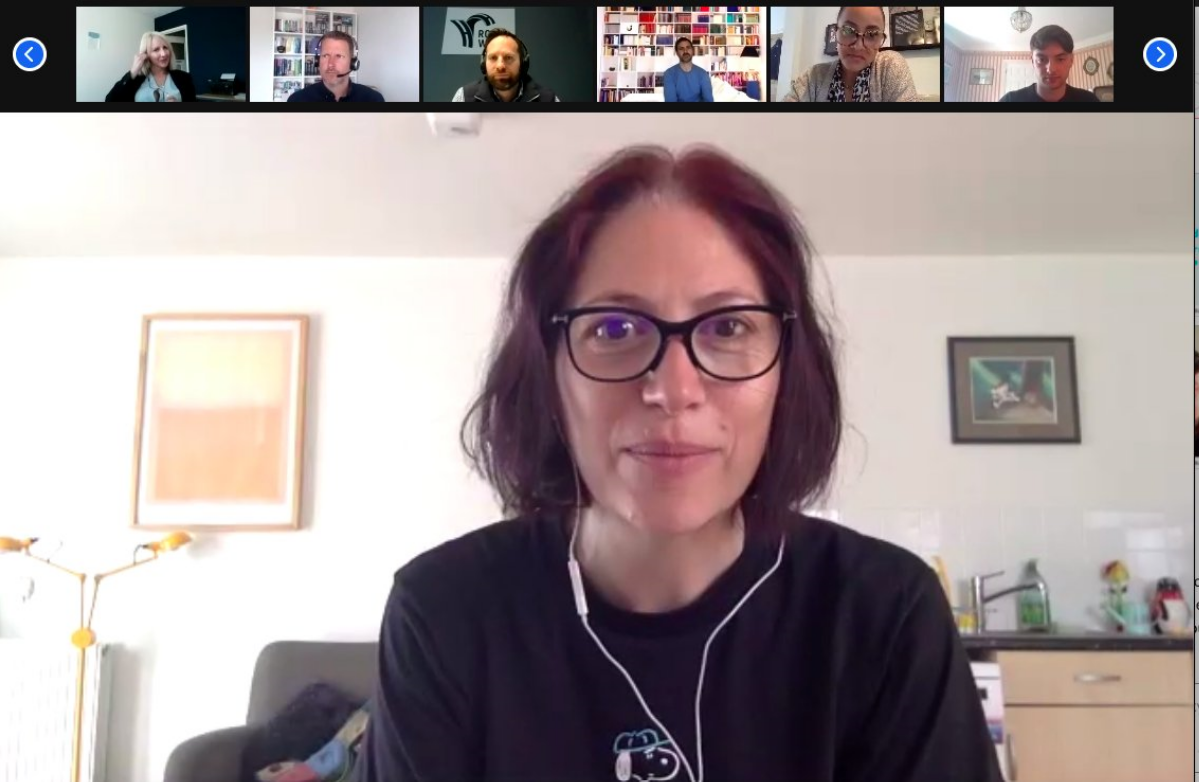 Broadcaster, comedian, writer and journalist – Natalie has been described as a Rockstar mythologist by the Washington Post - and she delivered a Rockstar keynote to start the morning. A funny, witty and interesting talk about her own journey, from beginnings as a stand-up comedian to her work on the Classics, her new radio show with the BBC, and how we can all learn some important lessons from the ancient Greeks.
Natalie set the tone for the morning, reminding us all to "just say yes"; leaving us to consider a reminder from Aristotle that "luck is an incredibly important part of life – good luck and bad luck" - it's what you do with it that counts.
"There was an environment of trust and support, which made the learning much more powerful. I really enjoyed the day, came away with lots of learning and made some really good connections."
- Mark Crowter, Galloways
After Natalie's talk, it was time to whiz attendees off to breakout rooms for their chosen workshops.
Claudia Hammond, author of The Art of Rest, did a Q&A with Kathy Caton about "finding your prescription of rest" – and that doesn't mean sleep!
Helen Cann, illustrator and author helped attendees to escape Coronaland by drawing their own maps out of lockdown.
Tim Johns, author of Working From Home, posed four questions to anyone looking to create a better working future post-lockdown: what 5 things did you like about lockdown, what 5 things did you take from lockdown, what 5 things will you keep doing after lockdown, and what 5 things will you stop doing.
And Jen Lindsey-Clarke joined us with a chocolate Benedict Cumberbatch from her self-proclaimed chocolate dungeon for a lesson in tempering chocolate (there's a sentence we never thought we'd write!)
Alex Preece – "Bet big on yourself"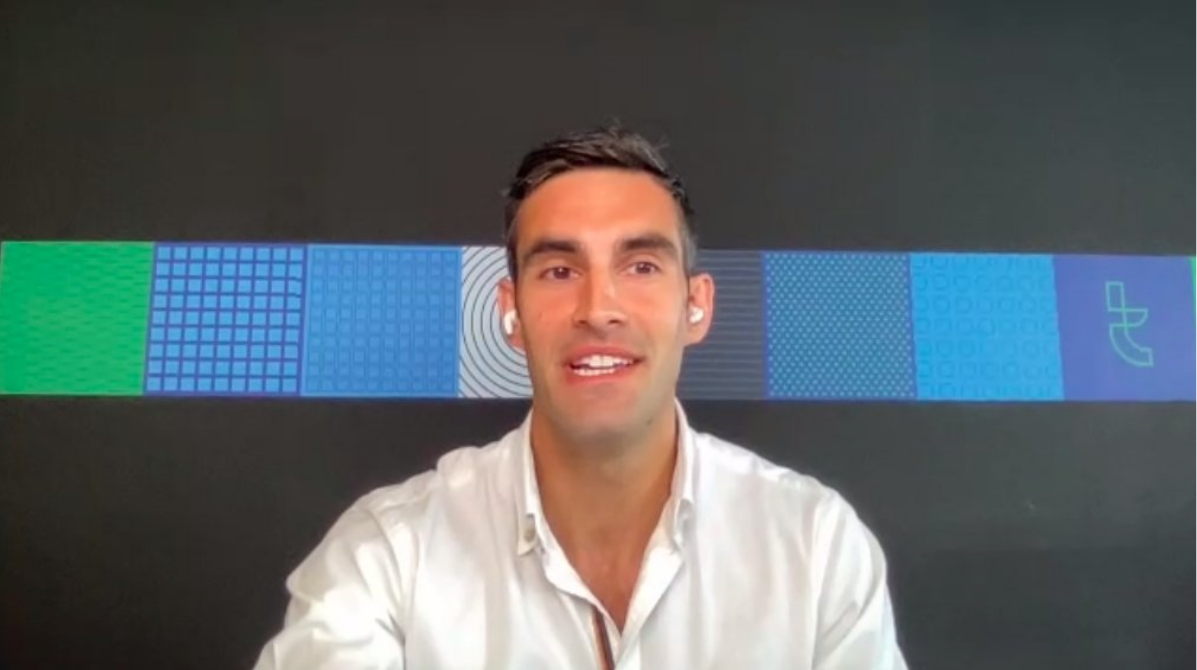 Next up was our second keynote speaker, Alex Preece, COO and Co-Founder of Tillo. Alex's talk brought us through his own upbringing and the lessons he learnt from going to school with free school meal tokens in his pocket, to joining the British Army, selling a start-up in 2010, and founding Tillo – which brings him full-circle as Tillo has been at the heart of the coronavirus response, having now issued over £385m of free school meal vouchers.
Our biggest takeaway from Alex's talk: "If you worry about the small stuff, your dreams won't happen. You need to bet big on yourself. Bet big on yourself, otherwise anything that requires proper time or risk will never happen."
Alex's empowering keynote left us ready to shoot off into our next networking groups to discuss what one thing we'll take away from Base Camp, before our final keynote speaker.
"The April 2021 'En Route' event put a spring in the step of delegates, eager to learn new ways of heading with positivity and purpose into the roaring 2020s. Armed with the intelligence, energy, and infectious Mayflower spirit, we head away from Base Camp and towards the future with renewed confidence and competence."
- Sam Knowles, Insight Agents
Sabrina Cohen-Hatton - "being different can be a superpower"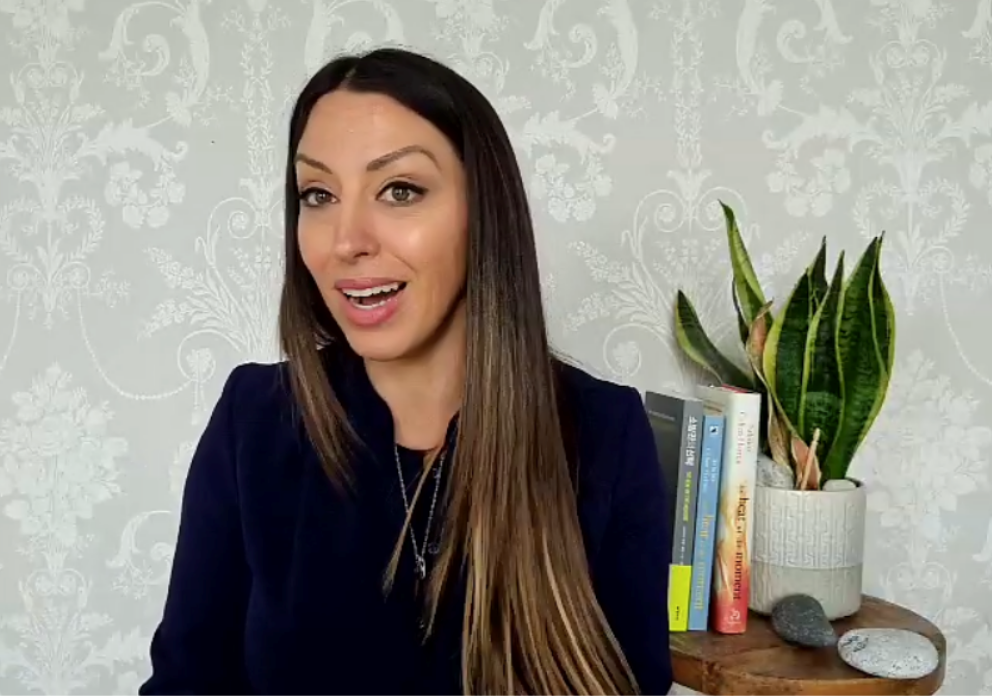 One of the UK's most senior firefighters, Sabrina Cohen-Hatton took us on her own journey – from sleeping rough as a teenager, to working her way up the ranks of the Firefighting Service, to getting her PhD in behavioural neuroscience. Sabrina's story is one of resilience, growth, and that "Being different can be a superpower, if you really embrace it"
Sabrina talked about the importance of real models, not just role models, reminding us all that "opportunities are limited, but your potential isn't".
With what we dubbed a 'virtual standing ovation' in the Zoom chat, Sabrina's keynote was the cherry on top of a fantastic morning – leaving us all feeling empowered, motivated and excited for the year ahead.
"I left Base Camp: En Route feeling humbled and inspired."
- Patrick Allen, Prosper Business Development
With thanks to
Thank you to our Keynote speakers
Natalie Haynes - see Natalie's website for more information on her books, radio and journalism
Alex Preece - find out more about Tillo here
Sabrina Cohen-Hatton - order Sabrina's book, The Heat of the Moment, from City Books
Thank you to our workshop leaders
Jen Lindsey-Clarke - see projects like chocolate Benedict Cumberbatch and more on Jen's website
Claudia Hammond - author of The Art of Rest
Tim Johns - author of Leading from Home
Helen Cann - artist and illustrator, specialising in hand drawn maps, illustration and lettering
Thank you to our supporters