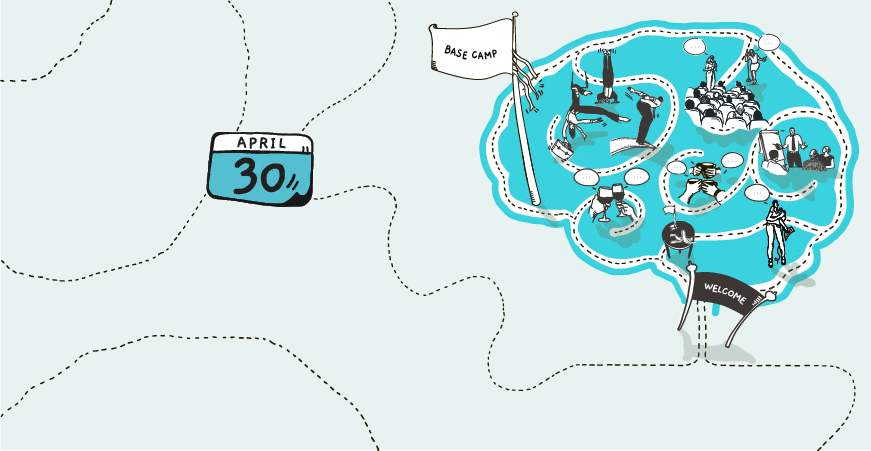 After the chaos and change of 2020, Brighton businesses may be treading a new and different path than they expected. How you reach your destination is your choice... so what kind of journey will you choose? Will your path be easy, arduous, fun or fraught with danger? Will you go it alone or with others? Now is the moment for business leaders to pause for breath before choosing a route.
Join us on Friday 30 April and let En Route be your wayfinder for 2021. Based on our first Brighton Base Camp event's glowing reviews, En Route will follow in its footsteps as honest, entertaining, and inspiring to leave you feeling motivated and empowered for the year ahead.

Keynote Speakers announced so far:
About Brighton Base Camp
Bringing together 200 businesses and entrepreneurs from across our city's diverse business community, it's a morning for strengthening relationships and forging new ones.
You'll get inspiring speakers, expert-led workshops and plenty of time for energising discussions at the structured networking sessions.
Brighton Base Camp, hosted by Brighton Chamber, celebrates the spirit of our open-minded, quirky city which makes it such a dynamic region to live, work and do business.
Who is Brighton Base Camp for?
Brighton Base Camp is for everyone in and around Brighton who wants to evolve and grow their business. Whether you're a big business CEO, a not-for-profit, an entrepreneur or an employee, Base Camp is for you.
What to expect?
The Brighton Base Camp event is held virtually but with plenty of opportunity for interaction at the breakout networking sessions, the interactive workshops and asking questions at the keynote sessions.
It runs from 9am - 1 pm, we recommend booking time after the event finishes so you can do follow-ups and gather your thoughts.
What will I get from Brighton Base Camp: En Route?
Fresh perspectives and new approaches. And quality conversations with the bunch of brilliant, like-minded contacts that you'll meet at Base Camp. It's an event for building connections and entertaining new ideas.
Missed Brighton Base Camp: Bananas? Still not sure whether to book En Route? See what attendees said here in this 2020 video and read the blog on the Chamber website.
We couldn't have done it without the Curators! Kristi Cox, James Dempster, Richard Freeman, Jody Raynsford, Emma Mills-Sheffield, Sarah Springford, Sandra Staufer, Lee Suttey, Chris Weeks.
Thanks also to our supporters: Fugu PR (will be live-tweeting on the day), City Books and the Catalyst Team will be supporting us at the event.
FAQs
What's the refund policy?
Places are limited, and events are usually oversubscribed. Please give seven days' notice via email for a refund* or you'll be required to pay for your place in full. Base Camp 50 and Ambassador 50 tickets are non-refundable.
*Eventbrite booking fees are non-refundable unless the event is cancelled or there are duplicate charges.
How do I access the workshops and networking?
In the lead up to the event, you will receive an email containing the joining information.
Can I attend if I am not a member of the Chamber?
Base Camp is open to everyone. If you'd like to join the Chamber you can find out more on our website.
How do I find out about other upcoming events and news?
To receive news about the Chamber and our events please sign up to our mailing list.
Time: 9am - 1pm
Date: Fri 30 / 04 / 21
Name: Brighton Base Camp: En Route
> Book now
Similar events