Our networking events are currently virtual, to find out what is coming up visit our
events page.
Chamber Breakfasts
Chamber Breakfasts are held every month, bringing together a wide range of businesses. With 70+ attendees, there's lots of opportunities to meet people, followed by a sit-down breakfast and a different, thought-provoking speaker every month. It all adds up to a thoroughly stimulating start to the day.
Our ambassadors are on hand to welcome new members and help with introductions.
Why book?
Early start so you won't be (very) late for the office
Wide range of businesses attend

Inspiring speakers talking about their business journey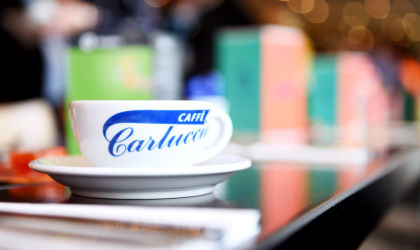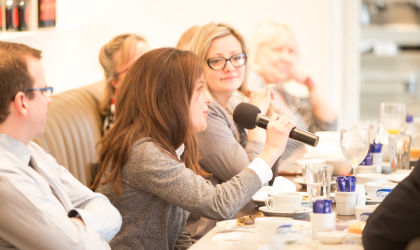 Pop-up Breakfasts
Pop-up Breakfasts, as their name suggests, take place at different venues all over the city, many of them special places in their own right. They attract 40-50 attendees and are perfect for easy, friendly networking.
The Pop-ups have plenty in common with their big brother, the Chamber Breakfast, offering a delicious cooked breakfast, a stimulating speaker and excellent opportunities to connect with others.
Why book?
Later start if you're busy first thing
Different quirky venues in the city – try somewhere new each time
Chamber Lunches
Make the most of your lunch hour with our Chamber Lunches. You'll hear from a business owner or leader who will talk about their journey and what they have learned along the way. You'll switch seats between courses to make the most of the chance to network.
Why book?
Hear from a business leader in the city
Aimed at owners, founders or managers
Delicious food – no sandwiches on the fly!
Slo-mo Networking
If you like your networking to be structured without being regimented, and pacey without being frenetic, our slo-mo events are for you. They are based on the idea of speed-networking, but at a more relaxed pace. You'll get to talk about your business to many of the others in the room, and we'll facilitate quality introductions to any other businesses you want to meet.
Why book?
Structured and facilitated networking
Set up to maximise the number of people you meet
Great for people who want to focus on building networks quickly and efficiently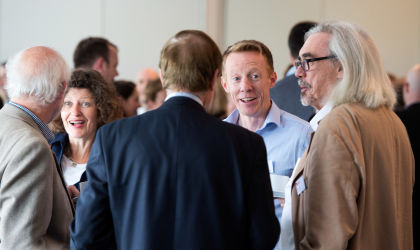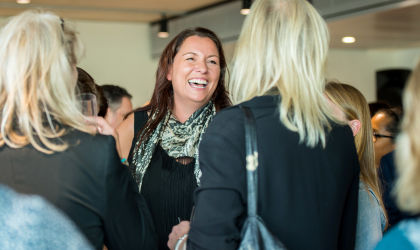 Chamber socials
Our socials are smaller, relaxed events that are usually held in the evening. From wine and beer tasting to poker and summer parties, these events are fun and ideal for building relationships and getting to know people.
Why book?
Often in the evening – ideal if you aren't an early bird or can't spare time from work
Relaxed networking usually over good food and drink
Socially focused with no speaker – just the chance to make connections, build good business relationships and have fun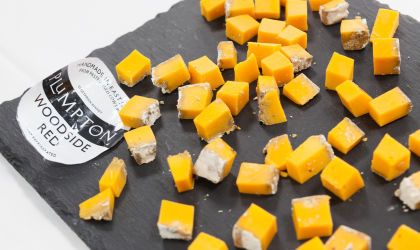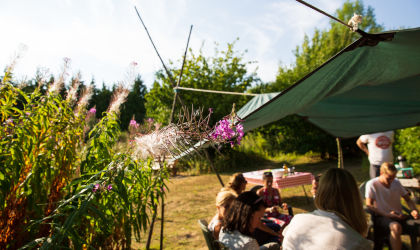 Behind the Scenes tours
These popular member-only events give you privileged access to exciting or historical places in the city, from the Theatre Royal and the Pavilion to the Brighton Sewers and Shoreham Port. With such an interesting focus, you'll learn something new and make some great connections in a different and informal way. They are usually 5.30pm-7pm and include a drink and light refreshments.
Why book?
Fun and informative visit to an interesting place in Brighton
A rare chance to go behind the scenes at some of our best-loved venues
Small group – relaxed networking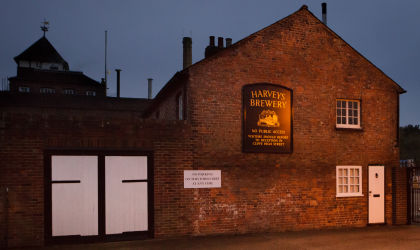 New Member Welcome
These events are for new members, new employees, those we haven't seen for a while and members who simply want to find out more. Held at member venues, they're free to attend and include light refreshments.
We hold these events every other month. There will be be 25-40 members to meet and get to know each time.
Why book?
Find out how to make the most of your membership
Get to meet other new members and start building your Chamber network
Meet the Chamber team
Member Meet-ups
This is the chance for you and five other Chamber members to get together with Amy Lishman and Alice Warren, our Head of Member Engagement. You can chat about the Chamber, what you do, who you'd like to meet and how to make the most of your membership. It's a great introduction to the Chamber and a stress-free way to make genuine connections with fellow new members.
Why book?
A chance for new or established businesses to come together
Talk to us and each other about how the Chamber can help
Need to know
Monthly Breakfasts: 7.45-9.30am
Pop-up Breakfasts: different venues all over Brighton, 9-11am
Chamber Lunches: various dates and venues, 12-2.30pm
Slo-mo Networking: bi-monthly, 9-10.30
Chamber Socials: various venues, usually 6-7.30.
Behind the Scenes: usually 5.30-7pm, at exciting venues
New member events: bi-monthly, 5.30pm-7pm, moving around our members' venues
Member Meet-ups: fortnightly, hour-long, mid-morning at the Chamber office with a small group of new members
Keep up to date with Chamber events
Click here and 'Follow' to receive alerts when our events go live on Eventbrite.
Cancellation policy
Places are limited and events are usually oversubscribed. Please give 2 working days' notice via email for a refund* or you must pay for your place in full.
*Eventbrite fees are non-refundable unless the event is cancelled or there are duplicate charges.