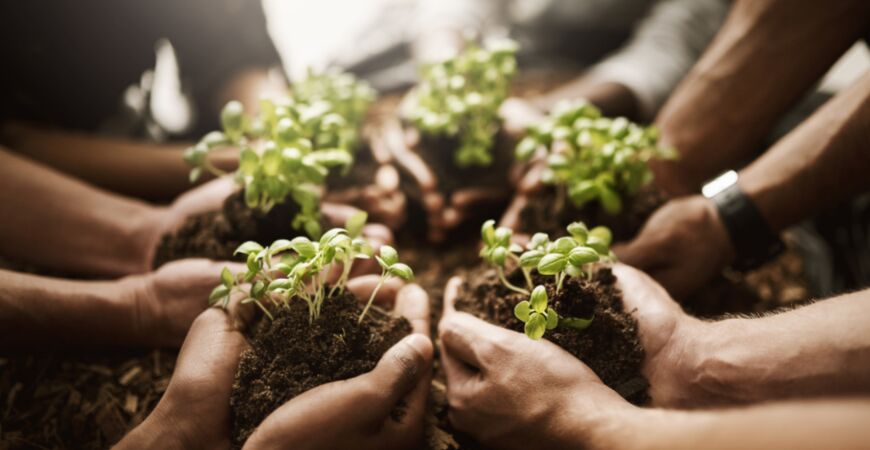 On Friday 9th October we were once again treated to a joint Brighton Chamber and Brighton & Hove Economic Partnership event looking at opening up the city as lockdown eases.

The event tackled some thorny subjects including the need for arts and culture to improve wellbeing, how other countries have approached business events, the future of the office and a new 'hybrid' way of working and how Covid-19 has dramatically accelerated the trend for online shopping and the impact that's having on the high street.

It was a lot to cover in an hour and a half and I, for one, was left reeling with a head full of new statistics that I found fascinating. I'm particularly into stats at the moment as I'm preparing a quiz for the Chamber's next social event on 19th November. Did you know that Brighton is the UK's fifth most educated city? Did you also know that pre Covid, online shopping represented 20% of total retail sales with a prediction that it would rise to 30% by 2024 and we're already at 40%? Blimey. No wonder Amazon's share price is doing so well.
Chair of the event, Dean Orgill, Chairman of Mayo Wynne Baxter and Chair of the B&H Economic Partnership, reminded us that in June we were wondering what the 'new normal' might look like and whether this pandemic represented an opportunity to do things differently.
Well, it's certainly been different! One of the things that always strikes me about our wonderful city is its resilience and adaptability. The entrepreneurial spirit of Brighton is something we should all be proud of, particularly as we as business owners are so willing to share knowledge and collaborate.
We heard from Nick Hibberd, the man with the longest job title in Brighton, Executive Director Economy, Environment & Culture at Brighton & Hove City Council. Nick reflected on everything that's happened since June – which we all agreed felt like a lifetime ago. Since then, the city has opened up well and adapted to change on the whole, although some sectors are struggling more than others. The hot weather over the summer helped the city's tourism income but it was short lived and full of challenges due to social distancing. Nick was particularly concerned, rightly so, with our creative sector including music, arts and culture, many of which haven't been able to run since March with no prospect of reopening on the near horizon.
Nick explained that although plans can linear, recovery is likely to be 'bouncy'. I enjoyed the use of that word, although the pandemic is far from a joyful rollercoaster for most.
One real positive to come out of this year is our newfound love for our neighbourhoods. We're staying more local in general and this has given the council a new remit to rethink the city in terms of urban design and look to our transition to a carbon-neutral city.
Sam Garrity, CEO of RocketMill talked about their strategic decision to base their office in Brighton, given the availability of great talent, the work-life balance that helps retain talent and the city's thriving digital economy. RocketMill arrived just five years ago with 30 staff which has now grown to 100!
Just as the pandemic kicked off, RocketMill were poised to sign a new lease on a much larger premises. Taking the fast decision to stop that process, the firm is now operating a hybrid situation, which Sam thinks will be commonplace for other businesses. Sam described the office of the future as 'inverted' – previously businesses may have paid for a larger external venue to host big meetings and used the office for productive work. However, the office is now that external venue for meetings with the home for productivity.
Whatever sector you work in, I think we all agreed that being together is preferable and the longer you work away from your colleagues the more loneliness and isolation can creep in. Essentially, it's better for our wellbeing to be together, and in the creative sector, that spark is certainly brighter when we can bounce ideas off each other in person. Therefore, Sam's hybrid solution sounds sensible – we work from home as standard but come together to enjoy each other's company and share knowledge and ideas… in a socially distanced, safe manner.
Carina Bauer is CEO at IMEX Exhibitions. In a normal year, 15,000 event professionals would attend IMEX's international events. Carina's insights were fascinating. The events industry is worth £84bn to the UK GDP and employs 750,000 people. And yet, our government hasn't taken the initiative that other countries have, including Germany, China and Singapore, to separate out 'mass events' such as festivals and protests, from business events such as conferences, exhibitions and meetings, in order to get this sector up and running again.
What Carina alluded to was so right: the events industry is made up of highly experienced logistics managers – throw them a challenge and they'll likely rise to it with aplomb – which is why other places such as Vienna have managed to trial events with instant testing, meaning you don't get in without a negative result. They've even managed to prove that those events haven't resulted in a spike in Covid results, proving that managed properly, business events can exist in a Covid world. It's time the UK government woke up to this, especially as we sit with Germany and the US as having the largest event sectors in the world as we're losing competitive advantage.
Mark Buchanan-Smith, Centre Director JLL at Churchill Square Shopping Centre, shared a presentation which showed that when compared to other places in the UK, Brighton is doing OK in terms of retail sales. In June, Churchill Square was predicting minus 70% sales but this recovered in July to minus 30% and by August it was up to minus 17%, whereas London was at minus 60% and Birmingham at minus 35%.
Mark noticed that international retailers tended to perform better as they had learned from other countries that had unlocked earlier. Another positive is that the average transaction and conversion had been high and are apparently shopping for Christmas gifts already, potentially driven by the fear that they might not be able to later in the year.
In the future, Brighton's retail units may well switch to a turnover rents model, something that Nick agreed is something the council is already looking at.
Gavin Stewart from Brighton's BID (Business Improvement District) explained that he has 517 businesses that contribute to be part of the BID. Gavin reassured everyone that the city's vacancy rates aren't as bad as we might think – the rate actually only increased by 1.5% during Covid. The entrepreneurial nature of the city has meant there have been businesses ready to take up vacant spots when they become available.
Continuing the positive vibe, Nick Hibberd mentioned that construction in the city is continuing, with Edward Street Quarter flying up in recent months and work progressing at Preston Barracks, Circus Street, the Shelter Hall opening and the completion of the Valley Gardens phases one and two.
Talk then turned to green recovery. Nick commented that there are opportunities for Brighton to take advantage of both wind and solar power as well as battery storage and hydrogen. Rampion is looking at expanding its offshore wind farm on our horizon, the council is planning further roll-outs of solar panels on public buildings and B&H buses are researching hydrogen powered vehicles. The council has started to work with partners to establish the city as a hydrogen regional hub.
A successful city is a busy city and often that can mean more cars on the road and therefore more congestion. Nick explained that we need a successful way for accommodating mass transit without it taking up too much space. The fast work in putting in temporary cycle lanes wasn't necessarily well received, but it's not an easy balance to keep everyone happy and keep the city moving at the same time, whilst aiming for lower carbon emissions.
Something for us all to look forward to – the council is bringing a full events programme to the city next year – it's likely to be busier than any other year!
Geoff Raw, CEO of Brighton & Hove City Council suggested the event be retitled 'living with Covid for longer than we thought'. He observed that we're embattled but holding up and Brighton isn't having the same economic shocks when compared to areas in the North, Midlands and London. Covid has been a time for people to redecorate their houses, invest in their businesses and the city has continued to transform, innovate and think differently.
Dean asked all the speakers to offer one measure that could make things better (in an ideal world). Nick and Carina both wanted instant testing to open up struggling sectors. Sam would give everyone a carbon limit and ask everyone to 'be more Jürgen' which, as a Liverpool fan, made me smile - for those of you who don't know, Jürgen Klopp is often praised for his integrity and honesty. Mark left us with a lovely sentiment – he just wants less hate and more love in the world. How very Brighton.
Oh, and for those of you wondering, we did talk about Brexit briefly but with so much still unknown, there wasn't much to say other than increased regulation could stifle trade and impact the UK's competitive advantage in some sectors. So, sort it out Boris.
To sum up, Brighton is full of highly educated, entrepreneurial, innovative and creative folk who are largely surviving what has been the toughest year in most of our lives. We should be proud of everything we've achieved and continue to be awesome, spread a little more love and campaign the UK government to get instant testing sorted so we can all start going to gigs and conferences and cultural events again!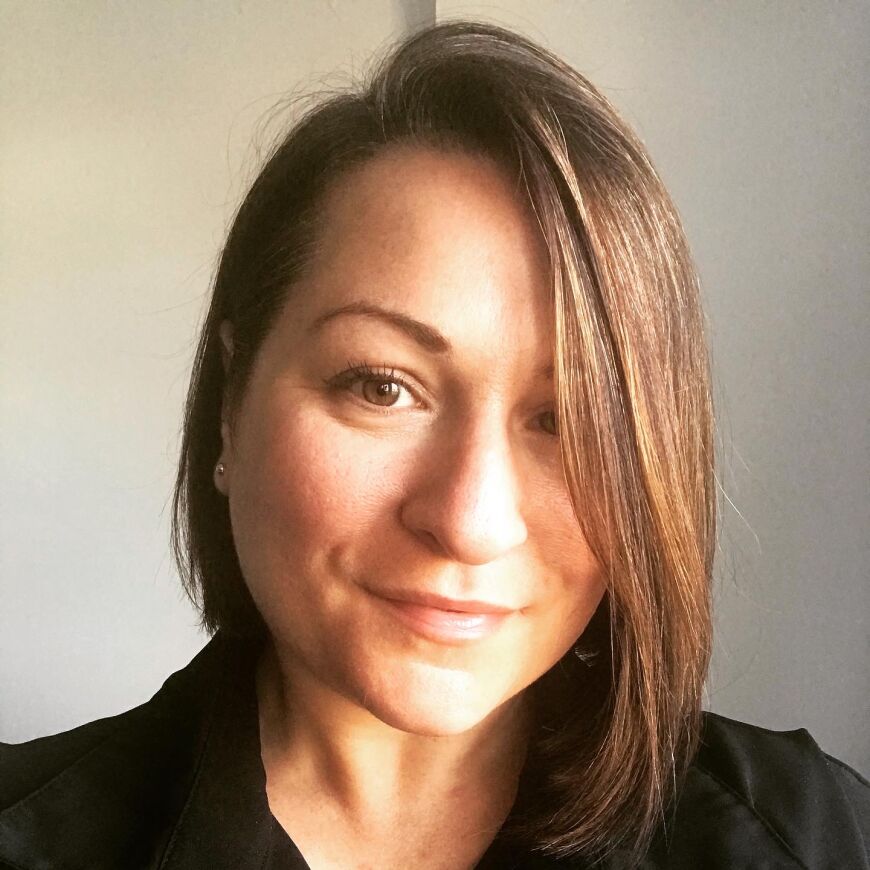 Flo Powell is Joint Managing Director of Midnight Communications, an award-winning PR agency helping businesses and brands win the trust and recognition they need to achieve their goals, through a powerful mix of PR and content services.