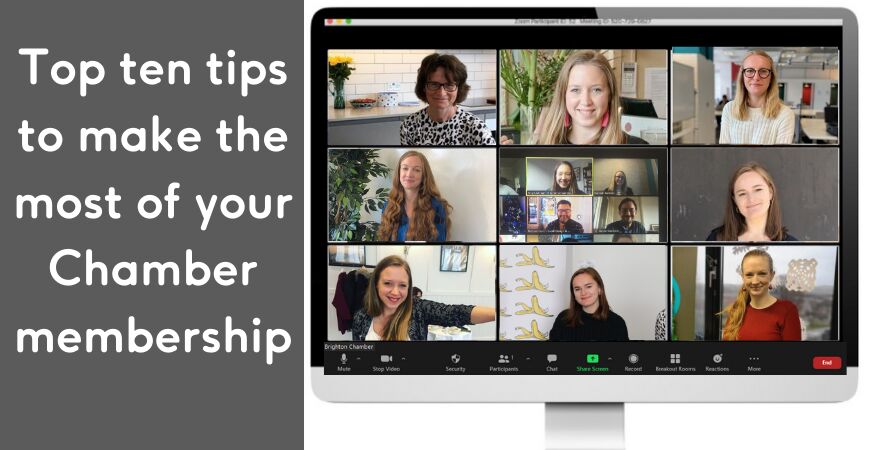 Wed 13 / 01 / 21
Ten top tips to make the most of your Chamber membership
Are you making the most of your Chamber membership? Wondering if you could do more?
Amy Lishman, our Head of Member Engagement, has shared her top ten tips to help you get the most out of your membership.
By Amy Lishman of Brighton Chamber
Are you new to the Chamber? Or maybe you have been a member for a while, and are wondering if there's anything you're missing from your Chamber membership?
As Head of Member Engagement at Brighton Chamber, I help members to connect with each other, grow their networks and get the most out of their membership. So, here are my top ten tips on how to make the most of your membership with Brighton Chamber:
1. Network and learn at our events
Coming to events is a big benefit of membership, but that doesn't mean you have to come to everything – we know how busy you are. Start by booking onto just 1-2 events a month, and you'll soon see your network grow and your business relationships develop.
Check out the Chamber Events page for our latest events. You can filter using the toggles for Networking, Learning and Topical events, to help narrow down your search for the type of events you're looking for. Or, if you'd like a recommendation from the team, just get in touch and we'll point you in the right direction.
2. Ask the Chamber team for introductions
We're here to help you meet the right people - whether you're looking for collaborators, warm leads, new business friends or suppliers, reach out and let us know who you'd like to meet.

We can do introductions by email or at events. If you've joined the Chamber for networking, take a look at this video of top networking tips from Chamber members.

3. Let's chat
Book a call and have a (virtual) coffee with one of the membership team, and we'll see what help and ideas we can share. The more we know about you, the more we can help, so let's talk.
4. Use the Chamber website to boost your online business profile
Check out this short video for a whistle-stop tour of the Chamber website and the ways you can raise your profile on our platform.

The Activity Hub is your members area to share news, events and Member Hours. If you need help using the Activity Hub, or you're not sure where to get started, you can always ask us for some advice.

5. Keep your profile on the Chamber website up-to-date
Use your profile on our Members Directory to share information about who you are and what you do, plus show off your business by adding images, video and links to your website and social channels.
This is also great for SEO, with active Chamber profiles having a much higher ranking on search.
6. Contribute to the Chamber blog
Another benefit of membership is writing content for us to share on the Chamber blog, which we also share throughout our network too.
Chat to Hannah about what topics might work, and we can work together on sharing great content from our members, for our members.
7. Access a Member Hour
Through the Activity Hub, offer or receive an hour (or shorter!) with another member on a variety of different skills and topics.
It's a great way to expand your network, get advice and help from experts, and meet likeminded businesses. (Just make sure you're logged in to view Member Hours.)
8. Run a Bite-sized Learning
Do you have the skills and expertise to deliver one of our 2-hour, practical training sessions?
Our Bite-sized Learning sessions are all member-run and give you the opportunity to share your knowledge with other members, whilst raising your profile in the Chamber network.
If you're new to the Chamber, we recommend you spend a bit of time getting to know the Chamber community. When you're ready, get in touch with the events team about offering one of these events in the future.
9. Ask the Chamber team for information and help
We're here to help if you need anything from business information, to connecting with in-depth business help and resources.
Even if we can't help directly, we probably know someone who can.
10. Don't be a stranger!
Last and by no means least. If you're more active and engaged with your membership, you'll get much more out of it.
Hear about some of our members' journeys and success stories through Chamber membership in this video.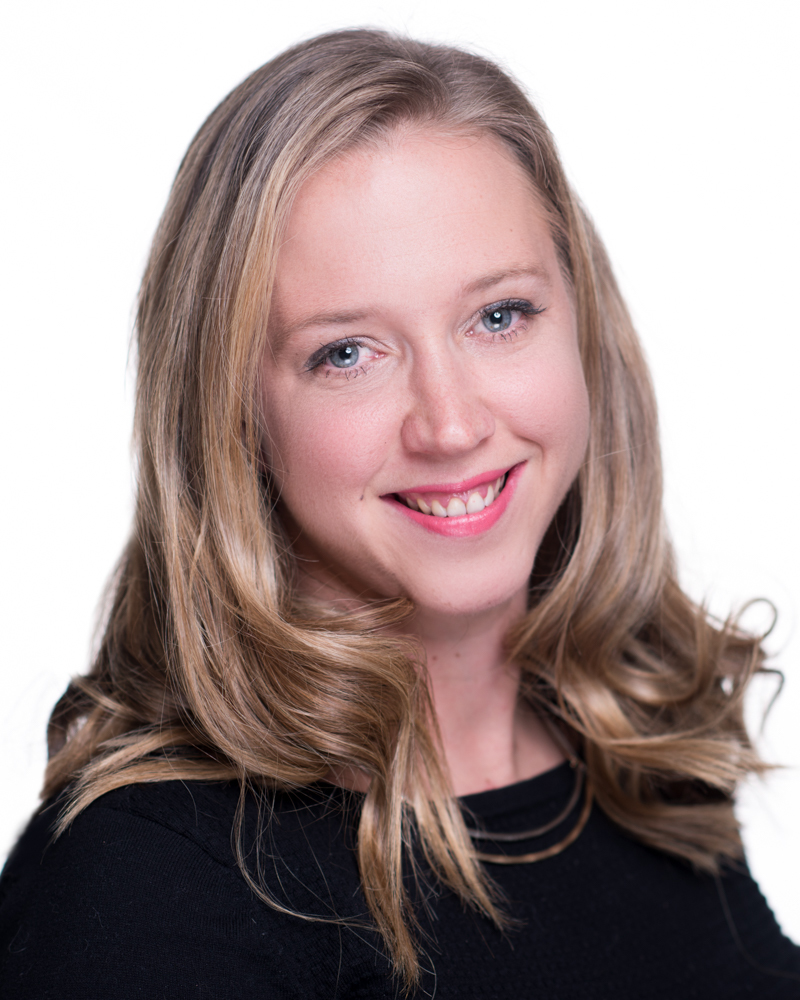 We hope these top ten tips will be useful in your start to getting the most out of your membership with the Chamber.
Let us know how you're getting on and we'll hopefully see you at a Chamber event soon.