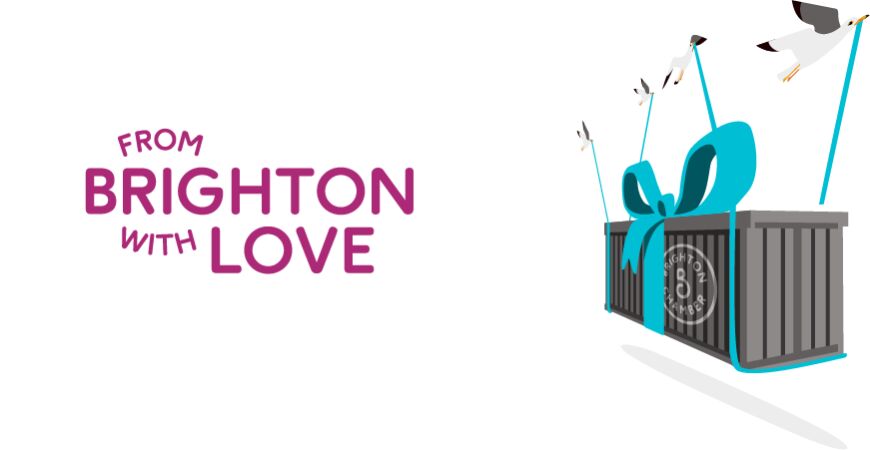 Thu 07 / 01 / 21
How the Export Leaders Sessions can help you
Are you new to exporting, or already exporting and looking to expand your business? Learn from your peers and grow your business at the Export Leader Sessions, facilitated by Pete Jenkins, founder of Gamification+.
Are you looking to expand your business and could exporting be the way forwards for you?
Perhaps you are already exporting but want to grow those sales.
Or you may not even have registered that you are already an exporter, especially if you are selling digital goods and services.
Whether you are selling tangible products or digital items, services or knowledge; the Export Leaders sessions will help you to grow your export business. Did we mention that you can get all of this excellent support for free?
These regular peer learning sessions will be facilitated by Chamber member Pete Jenkins, founder of Gamification+, and led by Brighton Chamber with the support of Brighton and Hove City Council.
Pete is an experienced exporter of knowledge around the globe and even won an export award last year - a BOFTA (Board of Trade Award for Export). He is an Export Champion for the Department of International Trade and will now be helping other local businesses thrive in their export journey.
The launch session is on 19 January, 10.00 – 12.00. Groups will run fortnightly in Jan - March and monthly from April – June. These peer network sessions will run for six months. There is an opportunity to join throughout the programme and a confidentiality agreement means you can share and solve business issues in confidence.
"It should be really exciting how fast we can progress," says Pete. So grow your business in 2021 and register your interest now.
The Export Leaders Sessions are part of the From Brighton with Love, a package of support designed to help businesses through EU transition and give them the confidence to embark on international trade. This new initiative is led by Brighton Chamber and supported by Brighton & Hove City Council with event partner Brighton & Hove Economic Partnership.