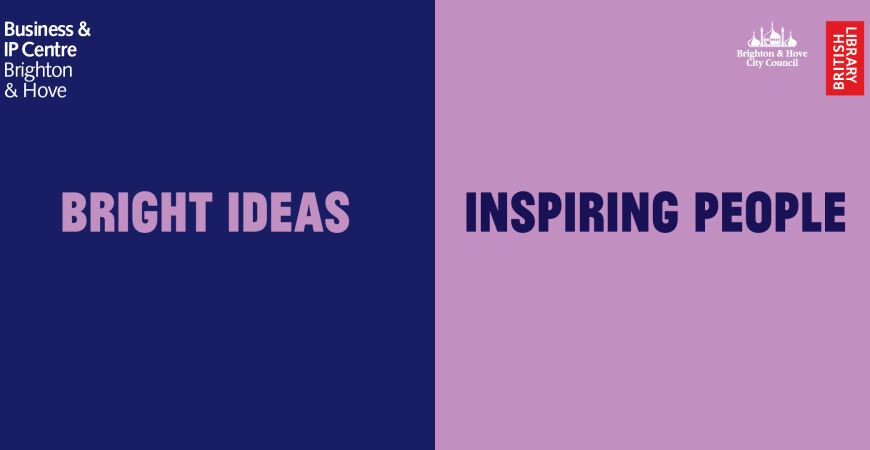 Wed 02 / 06 / 21
Finding your funding with GRANTfinder
The BIPC Brighton & Hove offers support to SMEs, entrepreneurs, inventors and innovators by providing access to workshops and events, information databases and one-to-one business support. Their free to access GRANTfinder database can help you find the right funding for your business.

By Gemma Miller of Brighton & Hove Libraries
Something we frequently hear at the Business & IP Centre (BIPC) is that someone has a great plan for their business, charity or community project but just can't afford to do it; and whilst you could traipse around from bank to bank wearing your best suit and hopeful smile, there's now a much more efficient way to search for funding.
Whether you're starting a business, a charity or an arts project, your funding needs can all be found in the same place through GRANTfinder – so you can spend your time perfecting that pitch and business plan instead.
Whilst the majority of our databases available to the public have market, industry, company and business information, GRANTfinder is a comprehensive one-stop shop for pretty much all publicly available funding in the UK.
In addition to the latest funding opportunities from government resources, local authorities, trusts and corporate sponsors, there's information on grants, awards, loans and venture capital programmes – and it's updated as soon as each of these become available. The database is easy to access, navigate and use.
How to access GRANTfinder
You can access GRANTfinder from any public computer in the Jubilee Library – you can log in using your library card, or email the BIPC team to book onto a PC. From the BIPC Online Resources page, browse news announcements of the latest funding opportunities and check on the upcoming deadlines before beginning your search.
How to search
There are a few options to search, so you can find the right funding for your business. Search by:
Who you are – public, voluntary or private sector? Charity or limited company?
Where you are - i.e. typing Brighton & Hove will then bring up all local & national funding but omit those only available in specific local areas
What you do - i.e. arts, support families, tourism, environment
There are two optional steps – if searching for funding from particular organisations, and a text search.
Your results will be displayed with title, type of funding, funding organisation details, application criteria and application deadline clearly displayed.
Refine your search to filter your best opportunities
Too many funding opportunities (what a lovely sentence!)? Use filters to see only, e.g. grants, specific funding amounts, funding only from specific sources – plus the status of the grant, to see future, active or closed funding too.
Be notified of funding opportunities
Once you've perfected your search, you can set up an email alert – so any future funding which matches your criteria can be emailed directly to your inbox.
How to make the most of your applications
We have a brilliant little toolbox in our database, with information to help you really pack a punch with your funding applications.
Browse the cache of 'Useful Articles' for common applicant mistakes, funding discussions and topical funding issues.
We also have a wealth of How To guides – from writing a business plan, to writing a funding application, creating the perfect search, marketing help and much more – downloadable advice direct from the funding experts.
Have any questions about GRANTfinder?
Email the BIPC Brighton & Hove team for a walkthrough of the database at Jubilee library, or to find out more about any of our business, industry & company databases available at the BIPC.
You can find out more about the BIPC, and support available here.