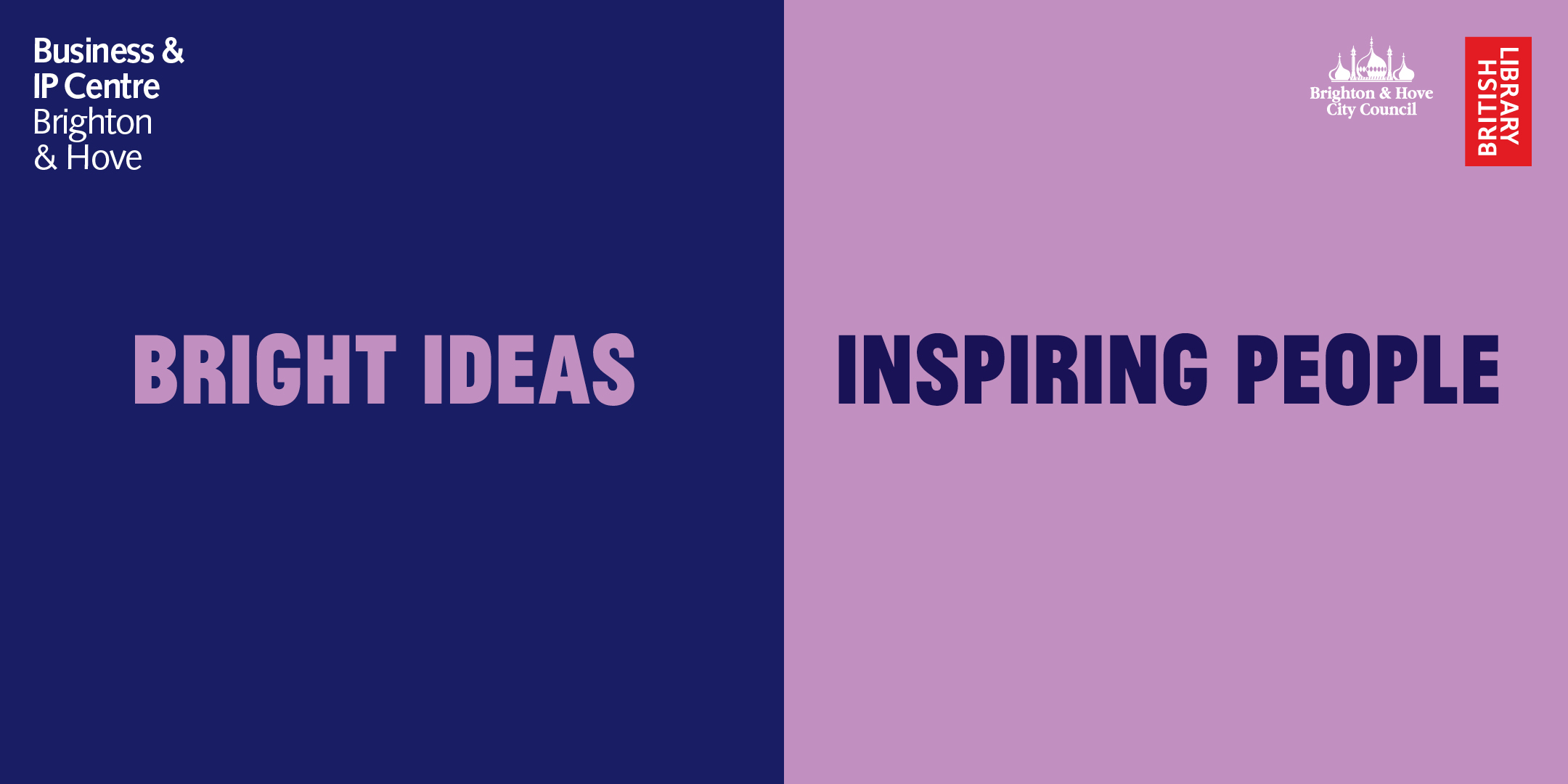 Start, grow and protect your business with support from BIPC
Located on the first floor of the beautiful Jubilee Library in Brighton, the Business & IP Centre (BIPC) Brighton & Hove offers support to small and medium-sized enterprises (SMEs), entrepreneurs, inventors, and innovators across the whole of Sussex.
From that first spark of inspiration to successfully launching and developing your start-up, they can acquaint you with the resources you need to equip your business, charitable organization, career transition, or artistic enterprise for success.
As one of the aims of the BIPC National Network is to diversify and democratize entrepreneurship, they extend a particularly warm welcome to community members who typically have much lower rates of self-employment—women, individuals from a black and Asian minority ethnic background, and individuals with disabilities.
How can the Business & IP Centre help you?
Workshops & events
Both current and prospective entrepreneurs, inventors, and SMEs can attend a programme of free and low-cost webinars, workshops, and networking events, delivered by internal BIPC experts and our local partners. These will soon take place in their newly renovated space in the Jubilee Library, dedicated to networking and training events.
Visit their Eventbrite page for all upcoming events.
Business information databases
The BIPC offers access to thousands of pounds worth of country, industry, market, and company specific research data and analysis at no charge to you.
From predicting product trends to consumer habits, their databases help build business plans, reinforce business ideas and give weight to funding pitches. You can find in-depth industry analysis reports, business journals and books as well as the latest funding and local business help guides.
Their databases:
Careers, Funding & Business News: COBRA, Grantfinder, Newsbank
Company Research: Fame, Kompass, Local Data Online
Market Research: IBIS World, Mintel, Euromonitor, EMIS
Find out more about the databases and how you can access them.
Read this blog post for more information on how to use the BIPC GRANTfinder database, which can help you find the right funding for your business.
One-to-one business support
Discuss your business idea or business support needs in confidence with trained staff who can help you find the information and resources you need - or refer you to a local business expert for a one-to-one session. No matter how developed your idea is or in which sector you operate, they can signpost you to the help you need to grow and flourish your business.
If you would like to find out more about the help available, or would like to book a one-to-one session, visit their Eventbrite page for available appointments or email BIPC@brighton-hove.gov.uk.
One-to-one Intellectual Property (IP) support
The BIPC will soon be offering IP support and advice clinics to assist with copyright, patenting, patent search, trademark, and registered design questions. They can also connect you with a local IP legal expert who can answer more detailed IP queries.

Reset. Restart
Delivered by Brighton Chamber and always possible in partnership with the Business & IP Centre Brighton & Hove, Reset. Restart was a programme of support designed to help businesses build resilience and develop the practical skills needed to survive, and ultimately thrive.
A programme of workshops and 1-2-1 business support, Reset. Restart supported 222 attendees from 130 businesses.