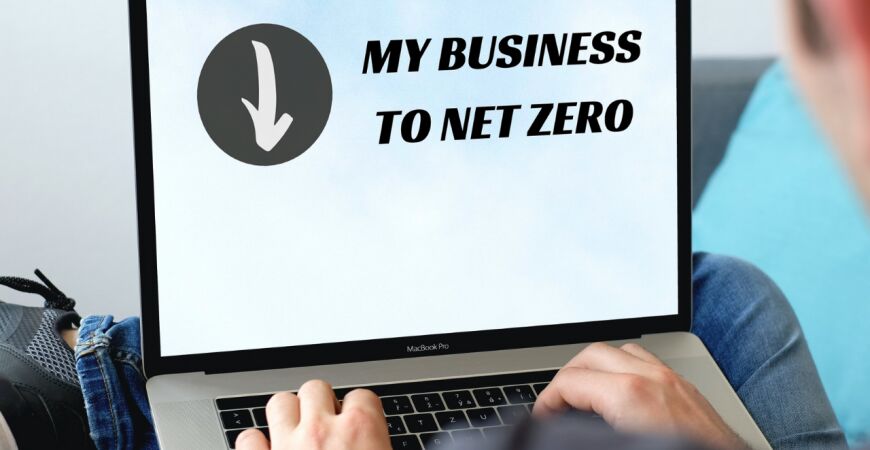 Wed 06 / 10 / 21
Where to start with reducing your carbon emissions?
By Sam Zindel
I was new to net zero two years ago and have spent the last 18 months learning, researching, and implementing our business plan for carbon emission reduction.
Here, I will summarise some of the key learnings, and the first steps you can take to reduce your impact on the environment as you plan your pathway to net zero.
1. Energy
Switch to a 100% renewable energy tariff for your business operations. The cost of renewable energy has rapidly been decreasing and renewable energy supply in the UK has now overtaken fossil fuels as the main source of electricity.[1]
For businesses that have transitioned to a combination of office and home-working, consider incentivising staff to also switch to renewable energy.
Effort: Low
Impact on emissions: High
Cost: Save money
Install a smart meter and train staff to use heating and air-con controls for maximum efficiency.
This may sound like a simple suggestion, but heating and cooling buildings accounts for 40% of typical commercial energy consumption.[2]
Combining the use of smart technology, energy efficient devices and small changes to behaviour can have a big impact – not to mention, save your business money.
Effort: Low
Impact on emissions: High
Cost: Save money
The gold standard for emission reduction is to generate your own electricity using solar and/or wind and to replace gas boilers with heat pumps. This comes at a high initial cost but with long term savings and zero emissions. Grants are available for installation of solar panels and heat pumps.
Effort: Med
Impact on emissions: High
Cost: High (with long-term cost savings)
2. Transport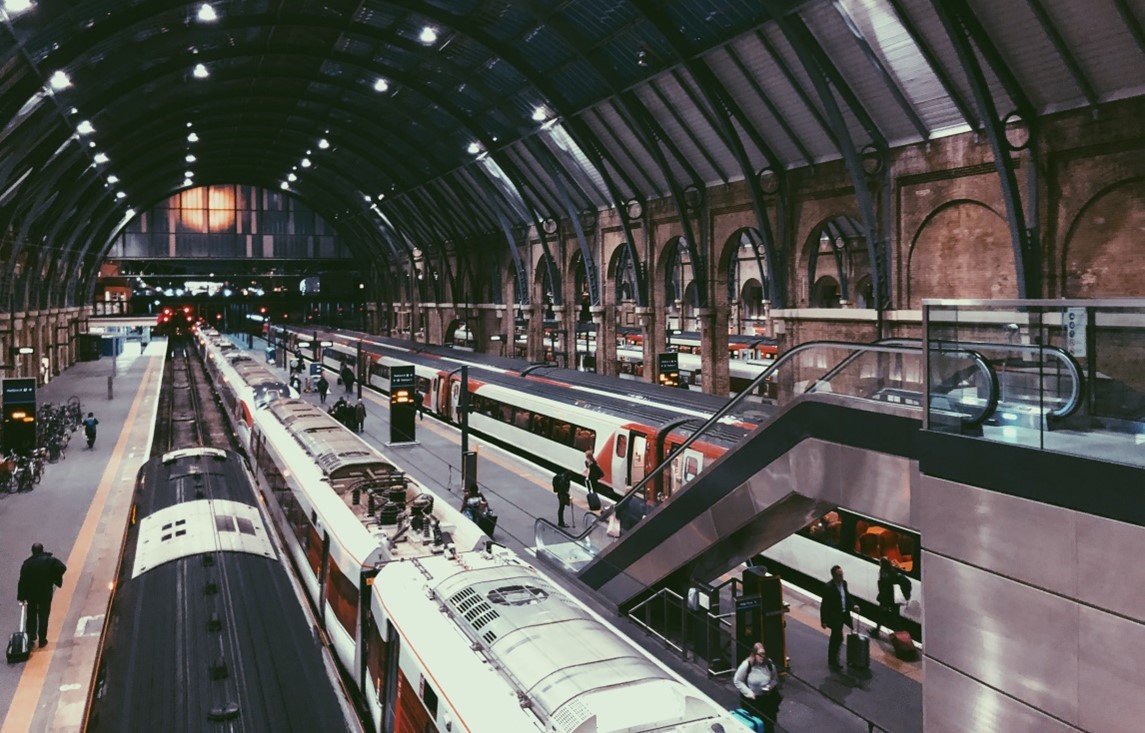 Many working practices have been changed by the Covid19 pandemic – none more so than reducing the need to commute to the office or conduct face to face meetings, following the mass adoption of video conferencing.
As we emerge from social restrictions, consider what is essential travel? And where possible, use the least polluting mode of transport for these journeys.
Effort: Low
Impact on emissions: High
Cost: Save money
If your business operation is dependent on a car fleet and regular travel by road, work towards a transition to electric vehicles.
Effort: Med
Impact on emissions: High
Cost: Med (with long term cost savings)
When required to travel to the office, support and incentivise staff to use bikes, electric vehicles and public transport instead of driving. The cycle to work scheme is now accompanied by a similar electric vehicle salary sacrifice initiative.
Installing secure bike storage and electric charging points at your office will encourage take-up of these schemes. Modifications to your premises like these are eligible for a LoCASE grant (matched funding up to £10,000).
Effort: Low
Impact on emissions: High
Cost: Med
3. Purchased goods and services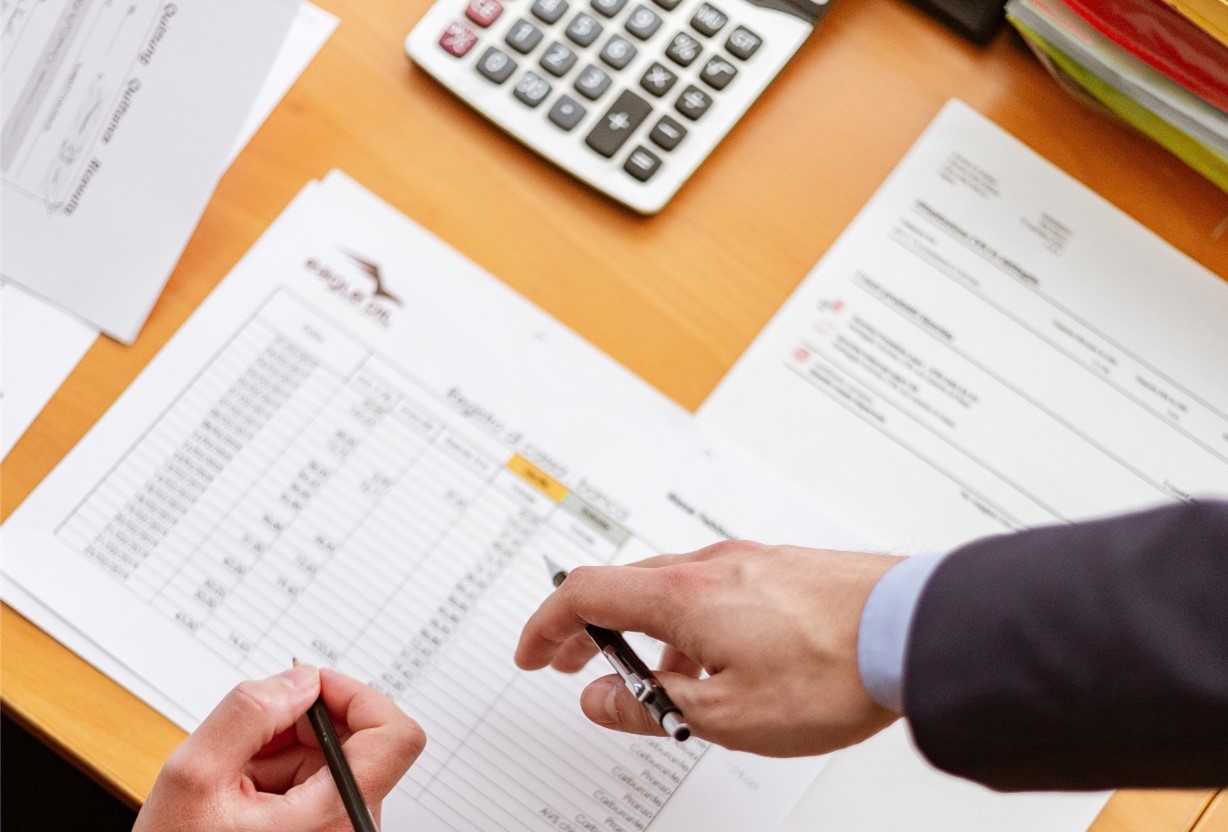 For most SME's, your supply chain will contribute the majority of your carbon footprint. (For context: the single-office, 40 person agency I run has over 90% of our carbon emissions in our supply chain)
You may have heard this category of carbon emissions being referred to as "scope 3" and it is hard to eliminate emissions from parts of this scope due to the complexity and involvement of many different companies for which you don't have control over.
To keep this guide as simple as possible, I will focus on a few key areas likely to be relevant to most businesses.
a. Financial services and products
Many of the large banks that dominate business banking invest your money in companies that are reliant on fossil fuels. It is worth reading up on ESG investments and finding out how your bank aligns with environmentally conscious investing.
The same goes for company pension plans. Switching to ESG is simple on many plans, and setting this as the default is a good option – not just for the environment, as ESG investments have increasingly performed well in terms of generating strong returns, out-performing non-ESG portfolios during the pandemic.[3]
Effort: Low
Impact on emissions: Med
Cost: n/a
b. Digital, web and cloud solutions
Whilst the digitisation of our economy has had a profoundly positive environmental impact by reducing the need for physical production of goods and services (take the music and film industries for example), the speed of growth in our digital consumption habits means that our digital carbon footprint has now surpassed the aviation sector.[4]
Simple ways to reduce your business's impact include switching to eco web hosting - powered by 100% renewable energy, reducing the "weight" of your website page loading by minimising the amount of image and video rendering that is required and managing the amount of emails that are sent and received (do you really need to send a mailshot to 10,000 recipients every month?)
Effort: Low
Impact on emissions: Med
Cost: Save money
c. Office supplies
Audit all of the suppliers of your office "essentials", from cleaning products to food and drink; stationary to office furniture and devices; even toilet paper and waste disposal.
How aligned to emission reductions are your suppliers? They make up a chunk of your business's carbon emissions and you cannot reduce your footprint without either working with them to reduce their environmental impact or switching to a greener alternative*.
Effort: High
Impact on emissions: High (collectively)
Cost: Consumption reduction = save money
*Switching to some greener suppliers may come with a small price increase but a bigger feeling of looking after the planet
By no means does this guide cover the full picture of your carbon footprint, however, if you follow the steps, you are likely to have a big impact on reducing your emissions. Key areas of net zero not covered here include measuring your carbon footprint, waste disposal and carbon offsetting. I will pick these up in future articles.