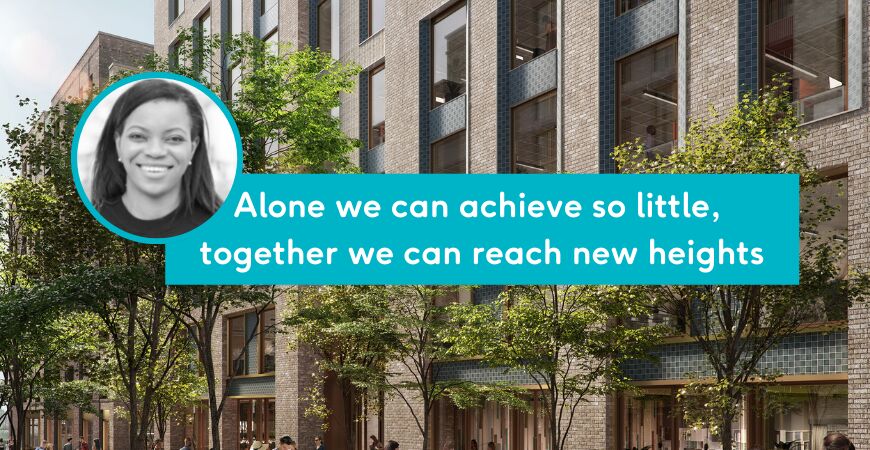 Thu 28 / 10 / 21
Alone we can achieve so little, together we can reach new heights
By Olaide Oboh, Director of Partnerships of First Base
Is the hybrid model here to stay? For now, at least, this new way of working is in hot demand, but uptake does vary across business sectors.
Some general trends are emerging: technology companies tend towards remote and flexible, financial services companies are opting for office-centric and a more rigid approach, while everyone else is seemingly choosing hybrid.
So, when people do return to the office, whether that's full time or hybrid, what kind of office do they want to go back to?
According to a recent survey reported on by Workplace Insight, which canvased 2,000 UK and US office workers, more than two-thirds of those aged 18 – 34 (67 percent) said since working from home, they have found it harder to make friends and maintain relationships with their colleagues.
When asked how they would feel about working remotely on a full-time basis, this age group said they were worried about being lonely. In total, 81 per cent of younger workers said they would feel more isolated if they continued to work from home, compared to 64 percent of those aged over 35.
The survey also revealed that a social element to work made Gen Z and Millennial workers happier and more productive. More than a quarter (29 percent) cited regular social and team building events as an important employee benefit, alongside a good salary (44 percent), modern office environment (40 percent), wellbeing support (40 percent), career growth and ongoing training opportunities (38 percent).
Mixed use property developments, where there are offices, homes and leisure opportunities, such as restaurants, cafes and pubs, are the ideal place for office workers to come back to, because the area is full of life during the day, in the evenings and at weekends, giving them plenty of opportunities to socialise.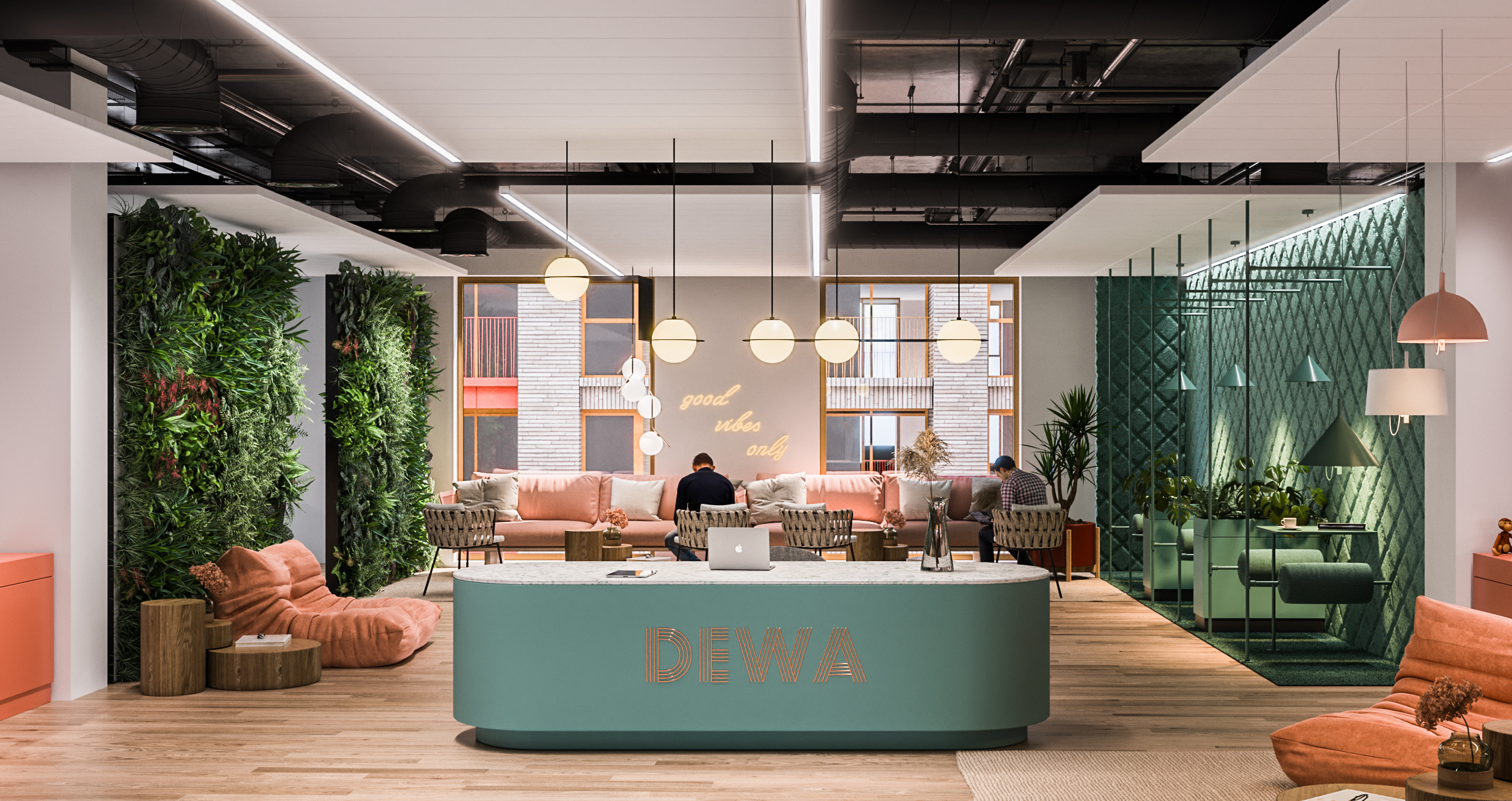 These developments are enhanced with green spaces and beautiful public art installations, so people can take time out of the working day to recharge. Above all they should be places you want to spend time in – whether you're at work, at home or enjoying a night out.

Providing people with places where they can meet their friends or colleagues is exactly what we've all been missing this past year.
Exercise and wellness is top of the agenda for any business, so for office workers who are planning their return, a place to cycle, walk or run as well as a nearby gym will make a tremendous difference to their happiness.
That's why at Edward Street Quarter we've introduced a green and vibrant public realm, with three new public spaces curated by renowned landscape designers Spacehub, as well as cycle paths and facilities. We will have a gym, cafes and restaurants and sensational public art created by local and international talent.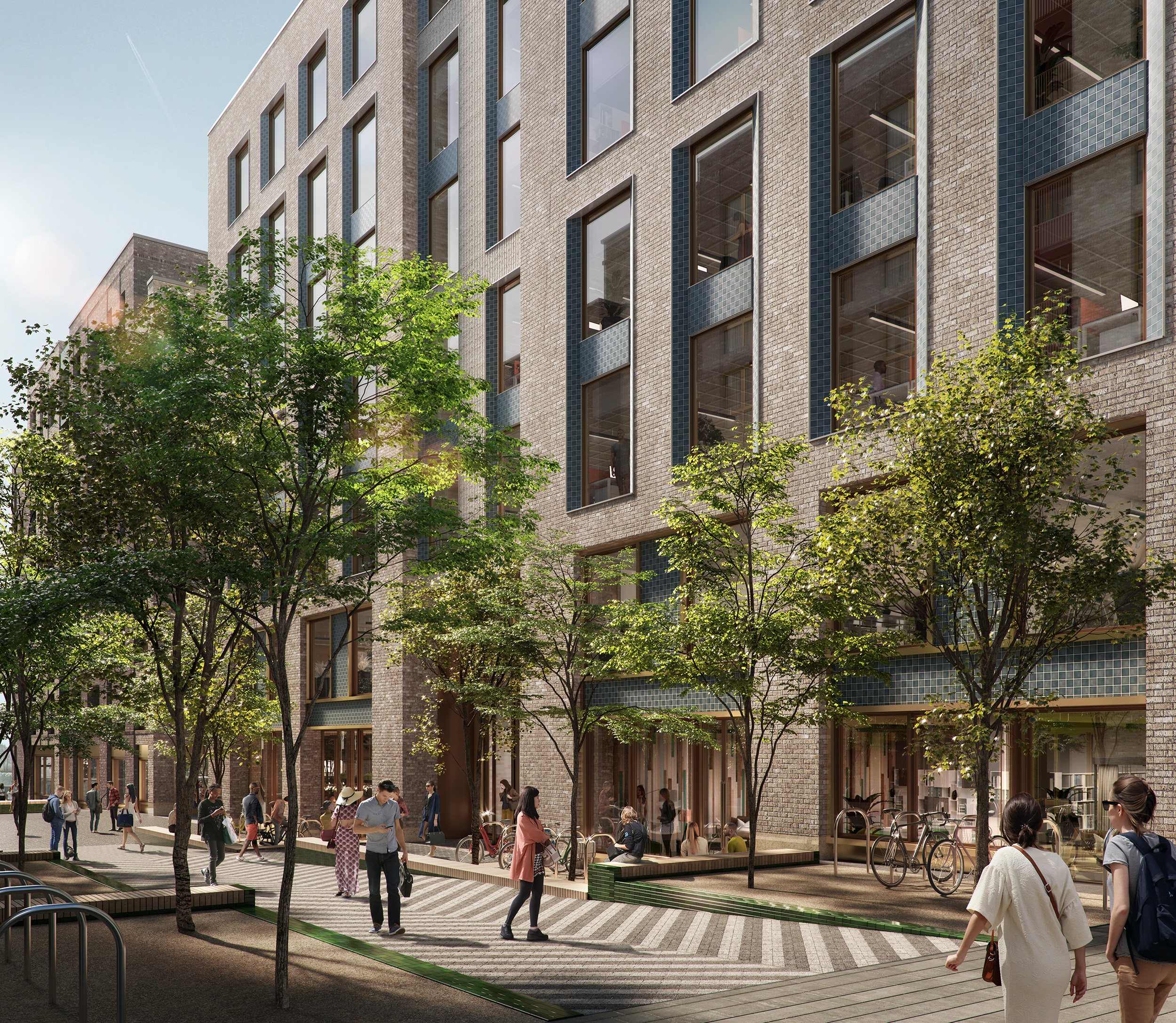 Our £120 million redevelopment of the former AMEX House will also deliver 125,000 sq ft of workspace for Brighton's burgeoning creative and media sectors, including a significant coworking element and 168 new homes.

For the startups and established businesses that make Edward Street Quarter their home, this hub will enable greater opportunities for cross collaboration. Our new offices will give them the high-tech environments they need to grow and attract talent, whether they're in the office full time – or hybrid.

Brighton's newest neighbourhood will help to bring people together – something we've all missed during the past year.
As a property developer, it's important to us that we support the local community during construction and beyond.
To achieve this, we have been working with the Social Value Portal which is measuring the social, economic and environmental benefits being delivered by Edward Street Quarter, which currently stands at over £9million.
This figure includes the value created through local jobs, training opportunities, supply chain opportunities, support for local business, community and charity projects.
We worked in partnership with the community from the outset to deliver real social, economic and environmental value.
For instance, throughout the coronavirus lockdown we have been working with local authorities, schools, charities and community groups to offer our help and support.
In partnership with our contractor, McLaren Construction, we've been providing careers advice and guidance, identifying training needs and employment opportunities, work experience placements and mentoring programmes to help local people.
Several young people have benefitted from skills training who were referred through the probation system, or who were identified by partners as not currently in employment, education or training (NEET). This targeted programme has already resulted in successful employment on site.
We have also been working hard to make improvements to local health and wellbeing, to reduce loneliness and isolation, and we've been supporting vulnerable young children and their families. We also trained and hired local residents who were on furlough and needed help.
Property developments are more than just bricks and mortar – they are about bringing communities together.
For more information visit: https://edwardstreetquarter.com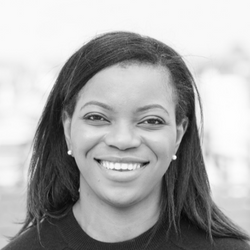 Olaide Oboh is Director of Partnerships at Edward Street Quarter, the £120 million redevelopment of the former AMEX House in Brighton, owned by mixed-use developer First Base and Patron Capital. They are sponsors of Brighton Chamber's Hybrid event on 12 November.
Find Hybrid, and more events from Brighton Chamber here: