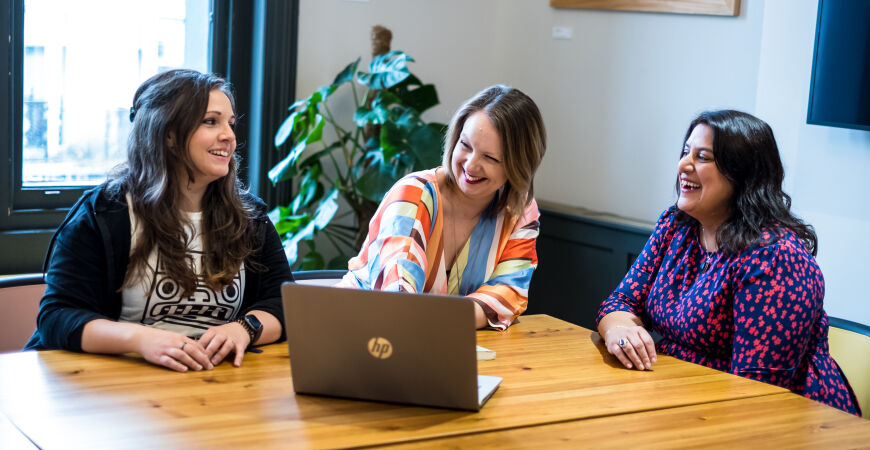 Fri 20 / 05 / 22
What's the secret to a great business collaboration?
Chamber members Watch This Sp_ce and Lauren Psyk recently worked together on a portfolio of new photos for the Watch This Sp_ce team. They share the story of the project, and what made it a success.
By Watch This Sp_ce in collaboration with Lauren Psyk of Lauren Psyk
When choosing a colleague, supplier or client to work with, what do you look for? What are the ingredients for a successful project or business venture?

Ultimately, we all want to work with others who align with our values and our ethos, who will understand our creative style, and even our sense of humour. As a business owner, you want to work with people who you can establish a positive and effective working relationship with.
Brighton Chamber members Allegra Chapman, Mo Kanjilal and Rachel Pearson launched Watch This Sp_ce, a diversity and inclusion consultancy, during lockdown. Their mission is to reimagine the world of work and build a more equal society.
Rachel - what makes your collaboration with Mo and Allegra on Watch This Sp_ce work so well?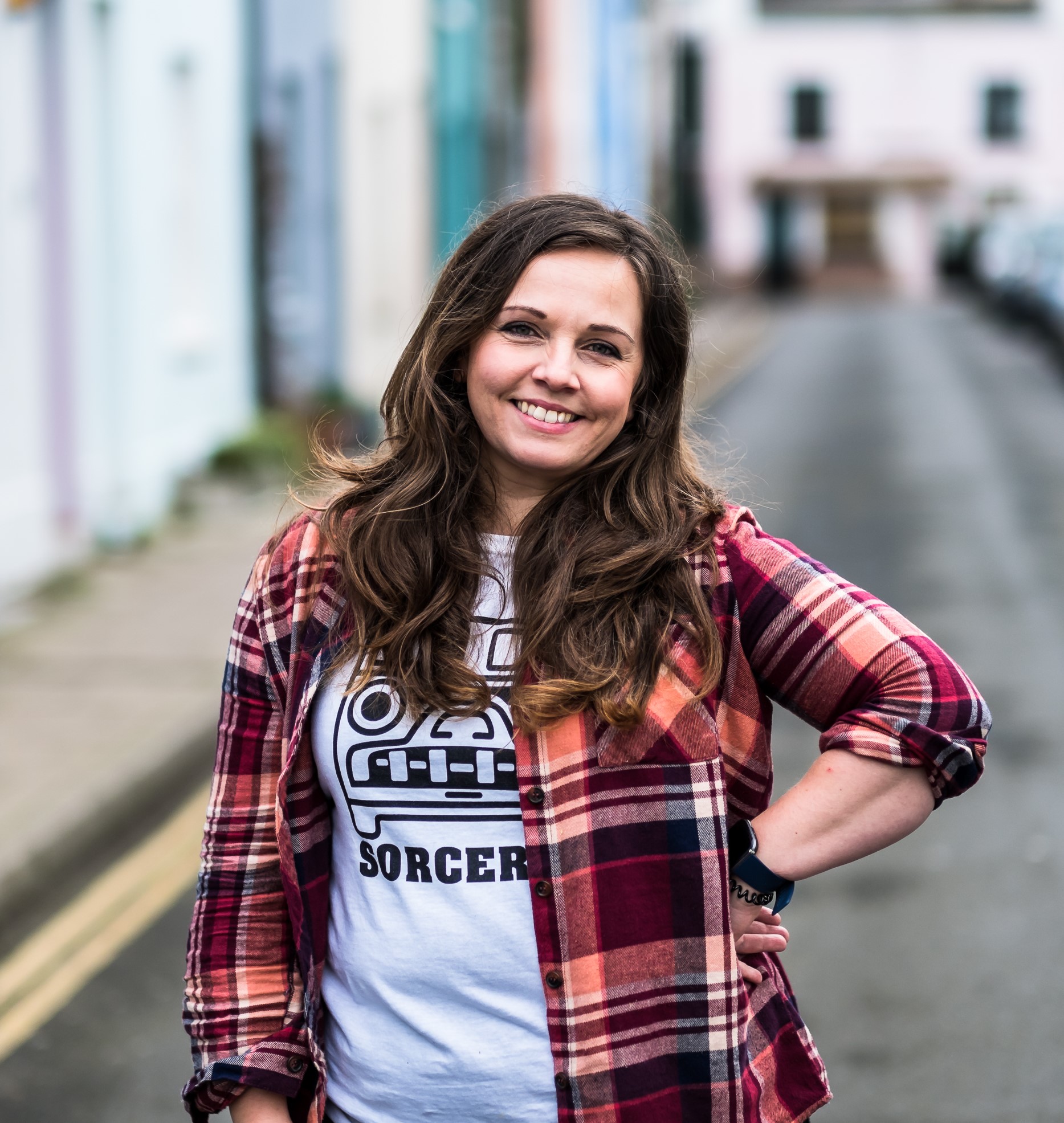 "Having already worked together on various volunteer projects, we knew we'd be a good fit to launch this joint venture because we all bring something different to the business. We're all aligned on the mission we want to pursue and the values that matter to us, but we have different approaches and different skills.
This means we can build on each other's ideas and challenge each other to see new perspectives and take our ideas further. We also have a lot of fun together, which makes work more enjoyable!"
Having recently beaten 25,000 other businesses to win a £25,000 Business Boost grant from Simply Business, the Watch This Sp_ce team decided to invest in some new headshots, team photos and images of them working.
The aim is to boost their business and raise their profile by connecting with more customers and building their credibility in their industry, and in the media. They were looking for colourful, natural headshots that would help them to strike the balance between professionalism and fun, and they wanted to work with another Brighton Chamber member.
Allegra - what vision did you have for your photos?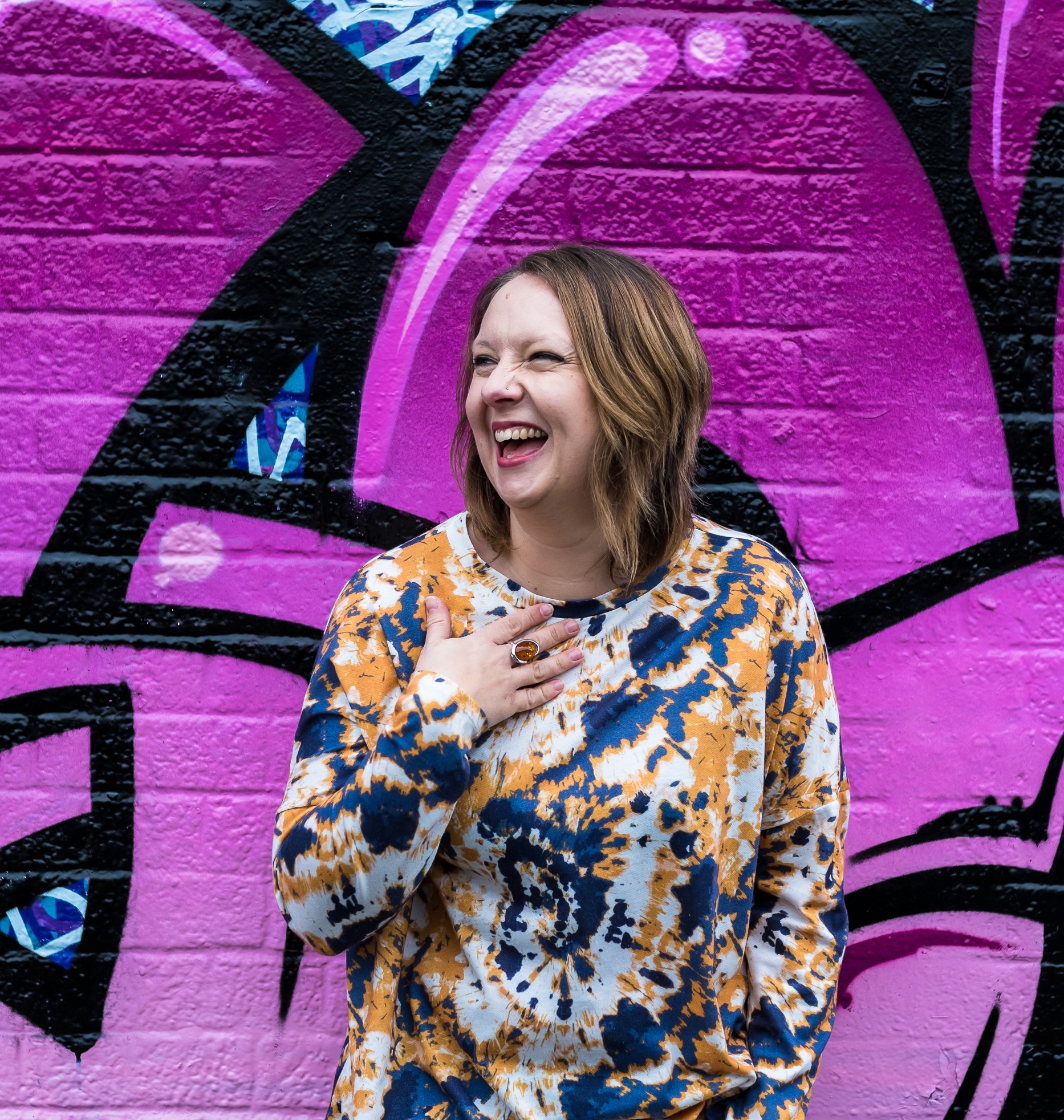 "We wanted to look competent and professional, but not corporate or clichéd. We work hard, but we also want to demonstrate that we are a close-knit, supportive team who are fun to work with.
It was important to us to support the local business community by working with another Chamber member. We wanted our photos to incorporate our brand colours, and when we saw Lauren Psyk's portfolio, full of colour and natural laughter, we knew she would be a good fit to deliver the creative, vibrant headshots we were looking for, and that she could push us to think in new ways about the way we put together our images."
Lauren Psyk is a Brighton photographer specialising in colourful outdoor headshots for people who want to become more visible online and build a credible, professional brand with personality. She's also a copywriter with a marketing background.
Lauren - what excited you about this collaboration with Watch This Sp_ce?
"The brief was for natural photos with plenty of personality, so I knew the Watch This Sp_ce team would be a great fit. I love collaborating with clients whose values align with my own, and who are making a positive difference - it gives me a lot of purpose and fulfilment in my own work.
I create natural headshots by helping my clients to relax and enjoy their photo shoot. That way I can capture spontaneous moments, glances, and smiles. Luckily it was clear how well Rachel, Mo and Allegra get on with each other. So, they made it very easy, and the warmth and chemistry that comes across in their photos is completely genuine."
Mo - can you tell us more about the photo shoot and the end result?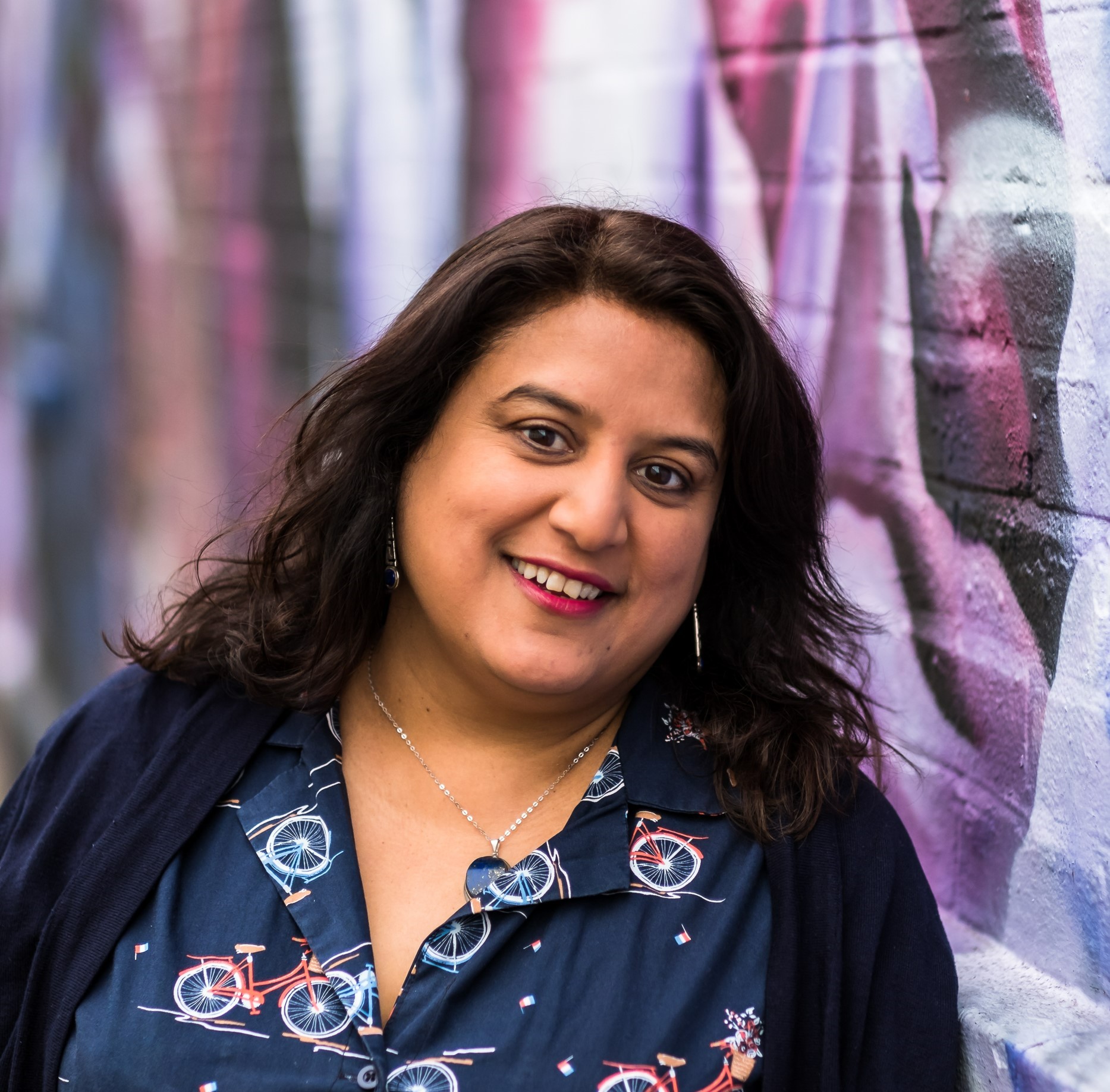 "The thing we liked about working with Lauren was that she made us feel completely relaxed during the shoot. Having photos taken is not a favourite activity for any of us, but Lauren made us feel so comfortable, and made it all so natural, that we were able to just be ourselves and let our personalities come through in the images.
For an organisation that strives to enable people to bring their full selves to work and feel confident in their unique way of being, that was really important to us. The photos we ended up with aren't just beautiful, they truly reflect who we are and what we can bring to our clients."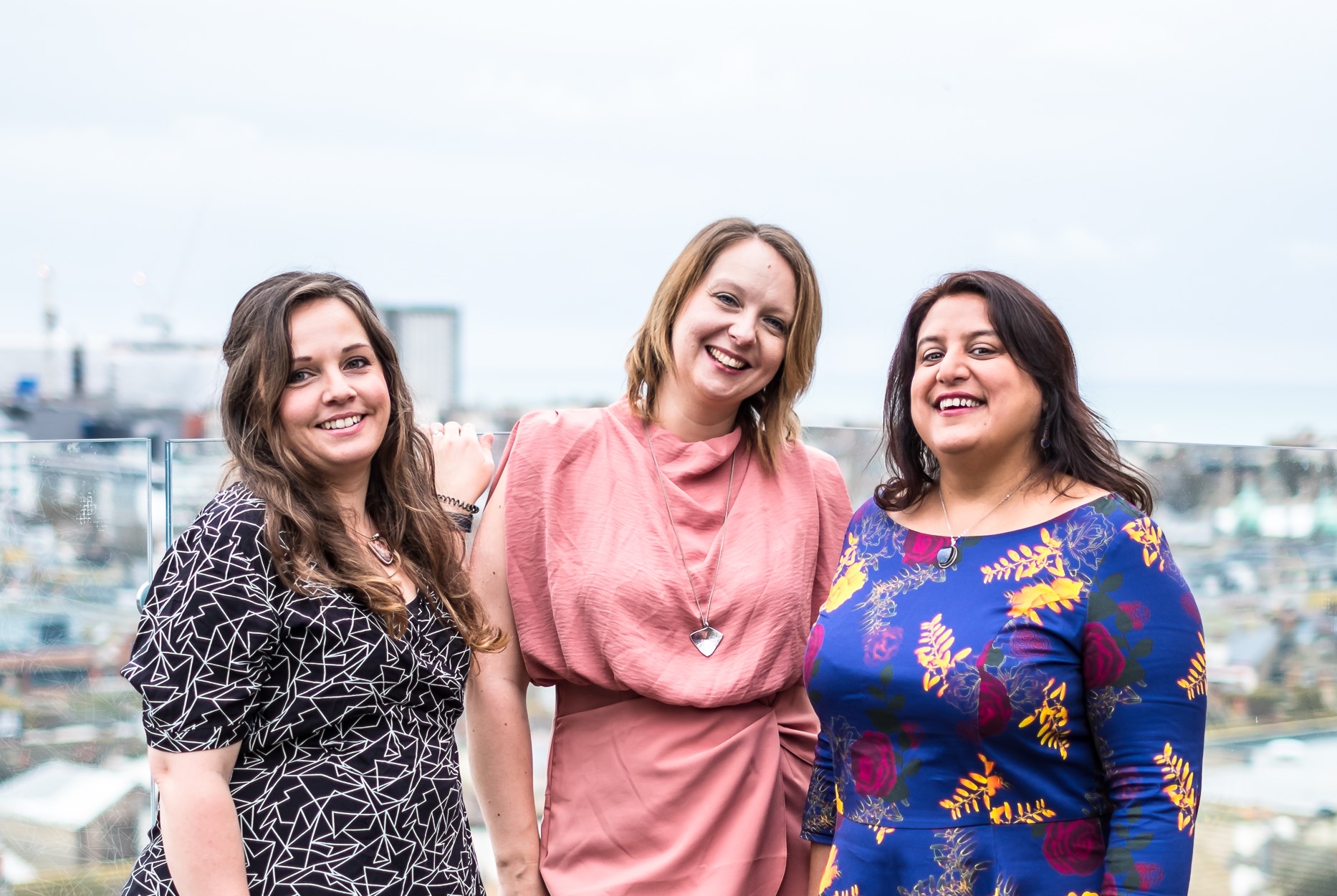 Watch This Sp_ce is a diversity and inclusion consultancy business, on a mission to make the workplace fairer, more equal and more representative of society. They help organisations reimagine the way they do things – from their structures to their processes to their culture. They want to make sure businesses are equipped with everything they need to benefit from the wide variety of benefits that inclusion can bring for innovation, productivity and success.
Lauren Psyk is a Brighton photographer specialising in natural, colourful outdoor headshots for people and businesses who want to become more visible online and create a memorable brand. She's also a copywriter with a marketing background. When you choose Lauren to shoot your headshots or write your website copy, you get all of her photography and marketing experience in one place.