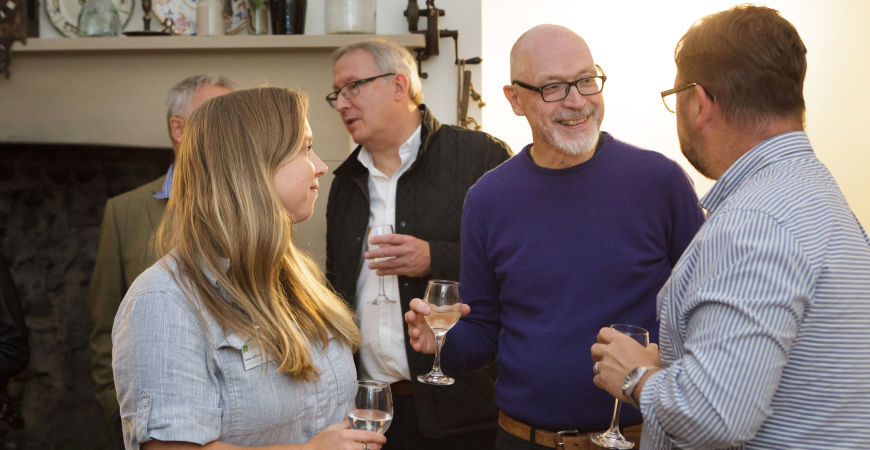 Wed 09 / 10 / 19
New Chamber members: October 2019
By Matilda Sjöberg
We've so far welcomed 14 new members to the Chamber this month. Read on to find out who they are and what they do.

Offering on-site finance director services to small businesses, but without the 5-day per week financial commitment.
Giving businesses the guidance and support they need to define and refine their story.
Sherrards Employment Law Solicitors
Sherrards is a leading specialist #ukemplaw firm, providing employment law advisory services, HR consultancy and employment related training.
A personable business consultancy, offering clients workable, affordable and bespoke solutions.
Create videos that stick out from the crowd, by learning what really makes the people behind their businesses tick, ensuring a personable and engaging first impression is made.
Help their clients tell powerful stories to achieve their goals.
Specialises in highly detailed, fully custom-written website audits, which draw on 15+ years' experience working in the digital marketing sector.
With over 20 years' HR and commercial experience, Anna is particularly interested in helping corporate organisations and their employees to better manage stress and performance in the workplace.
Louise delivers confident, calm and clear solutions through holistic and bespoke HR, Coaching and Leadership support, which result in improved work life balance, business productivity and workplace harmony.
A beautiful working space for your business in Shoreham-by-Sea with access to the beach and plenty of free parking.
James Chase provide technical solutions to a variety of clients across the UK with a focus on helping our customers through periods of IT and business change.
Blueprint Coaching and Training Ltd
Training facilitator, coach, writer and more, Jon works with people to help them be happier, more successful, and more effective.
Deliver tailored training to meet the needs of companies, providing bespoke CPD to their employees.
A Voiceover Artist lending her natural, easy-to-listen-to voice to all kinds of business ventures; from explainer videos and e-learning projects, to recording stories and audiobooks with an emphasis on well-being and self-help.