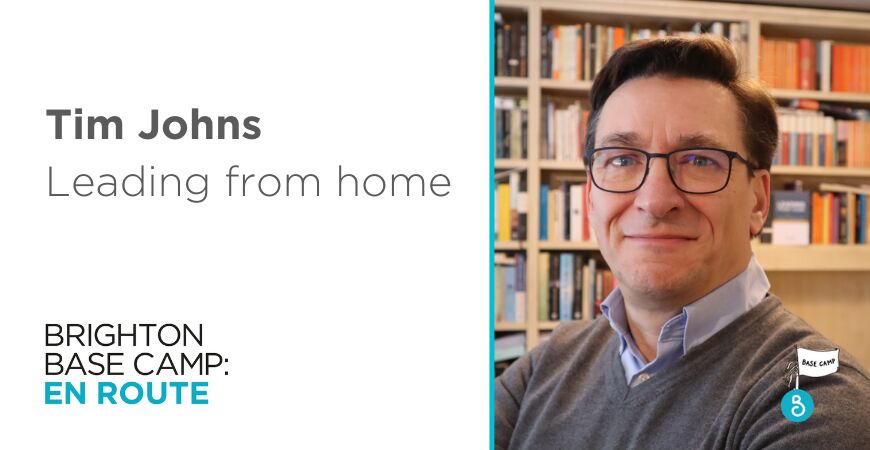 Tue 20 / 04 / 21
"Leading from home" with Tim Johns: Author, Business Coach and Base Camp workshop leader
Chamber Vice-President Jill Woolf recently caught up with one of the Brighton Base Camp: En Route workshop leaders, Tim Johns, to talk about his session "Leading from home".
By Jill Woolf of Chimera Communications
Tim Johns is a consultant and coach who specialises in helping business and individuals navigate complexity and uncertainty. His background is communications, having run communications departments for a number of UK-based blue-chip companies.
How do you believe leading from home during lockdown differs from before?
Before lockdown, many people were far better able to manage their separation of work and home life.
Of course, email and phones obviously meant it was already difficult to escape work, but lockdown brought it viscerally into reality. For many it quickly went from working from home to effectively living at the office. And that meant many changes.
Leaders realised that they had to take their place behind the very real pressures of the home life of their teams. Issues such as sharing kitchen tables with partners who were also working, sharing wi-fi connections, home schooling, and even dogs that needed walking – so many new pressures which meant leaders had to adjust their expectations.
Do leaders need to change - and in which ways?
It can often be a shock to leaders to find that they're not always the most important person.
One thing we've learnt from the pandemic is that society is only as strong as its weakest link, and the same is true in organisations. Leaders need to learn to trust their teams. They need to dial up their empathy, and they've had to learn to mandate what needs doing but not how and when it's done.
The most successful leaders were those who let their people work when it suited them so they could balance their work commitments around their domestic needs.
What are the key soft skills which need to come to the fore when leading from home?
In addition to empathy, I encourage leaders to evolve their style of leadership away from telling people what to do towards leading by example.
I've always felt that communication is a poor proxy for behaviour. As parents we all know our children will do what we do, not what we say. If we tell them not to eat with their mouths full but they see us doing it, then they get confused by our mixed messages. Therefore, it's essential that leaders live the values they want to see in others.
Another good example is trust. So many people forget that leadership minus trust is authority, and yet leaders often see trust as something that should be given to them automatically rather than earned.
I'd also add that they should understand that accepting vulnerability is actually a strength and not a sign of weakness. It's an acknowledgement that we're all in the same boat, facing similar issues and similar challenges.
How important do you think the ability to communicate effectively is for leaders during times of uncertainty?
Good communications skills are critical for successful leadership and never more so than in uncertain times.
People need leaders who can provide a vision and a sense of direction. But what they don't want is a Chief Entertainment Office. People want realism and pragmaticism. So I always try and get leaders to understand that on top of providing a vision, their most important communication attributes are listening and asking good questions.
What are your five top tips for lockdown and post-lockdown leadership?
In order to answer that great question of "why should anyone want to be led by you?" you first need to learn to lead yourself.
Recognise that, like it or not, leaders are role models and so you need to live and breathe the values and behaviours you want to see in others. For instance, if you value people's mental and physical health in tough times like lockdown, then set an example by investing in your own resilience. Take regular time out for exercise, even during the day. And one small thing I recommend to all my clients is the 11 o'clock coffee. Take five minutes and sit outside with a cup of something. No phone, no distraction, and take a moment to sit quietly.
Secondly, flexibility is great. Too much of life in organisations is rigid and regimented. But encouraging spontaneity and curiosity can lead to surprising results.
Thirdly, don't fight the last war. In other words, the world was moving fast long before COVID-19 came along, and digital disruption and social and economic change has, if anything, accelerated. So, the one thing you mustn't do is reinvent the past.
This is a great opportunity to reinvent what we mean by work and build for the future.
Fourthly, focus on ethical leadership. The pandemic has brought the fragility of life into focus and so it's time to make business life more human. Customers, consumers, suppliers, employees, former employees, communities – they all should be uppermost in the minds of leaders.
Finally, make sure you know why you're working – not just what you do but how you do it. Not everything about lockdown has been bad. Many of us have spent more times with our families and been able to play a much more central role than ever before.
It would be a shame to take a backward step, so build in as much of the positives as you can.
Jill Woolf is Managing Director of leading strategic PR, communications and marketing consultancy Chimera Communications.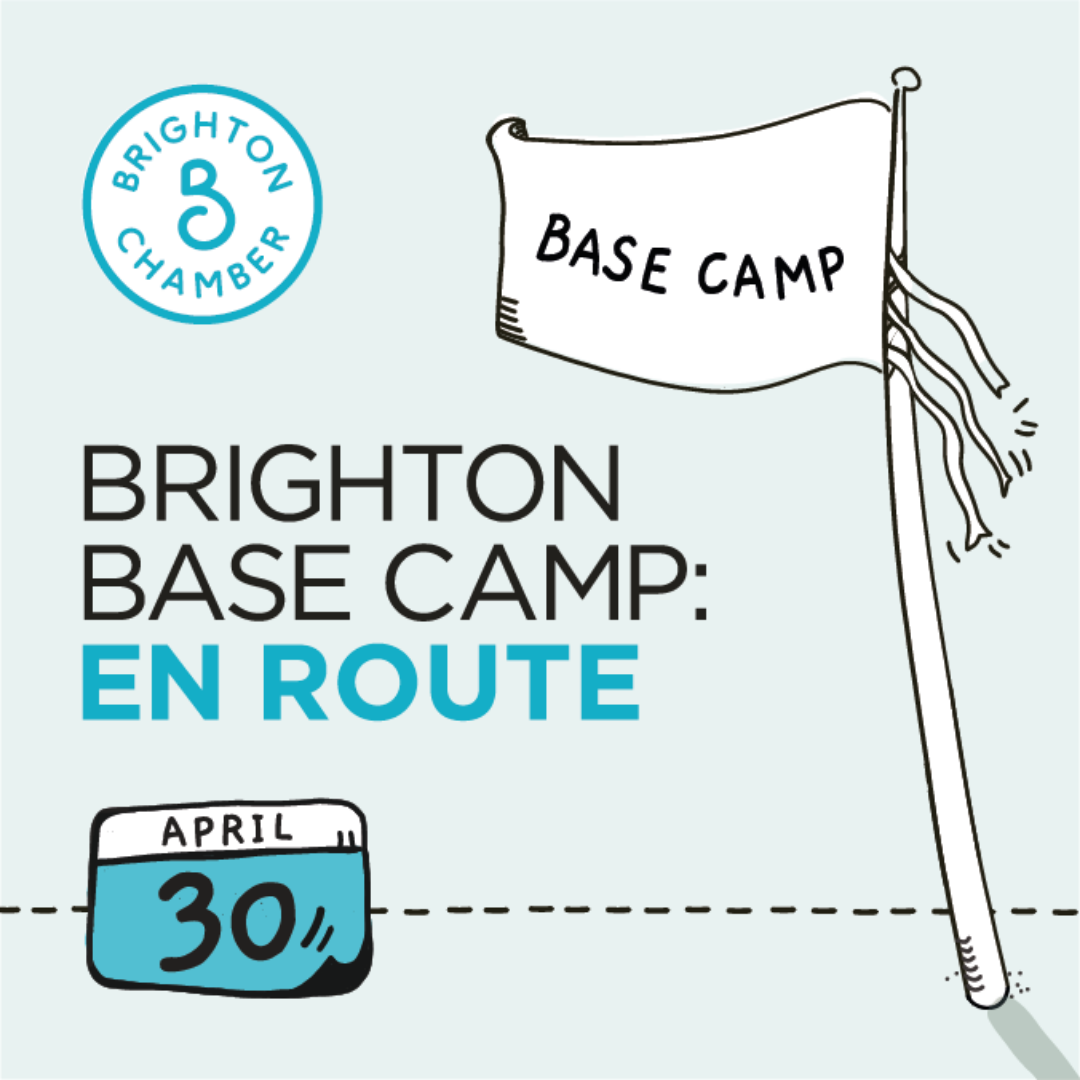 Tim Johns will be leading a workshop at Brighton Base Camp: En Route on 30 April. Attendees to Tim's session will receive a free copy of his book!