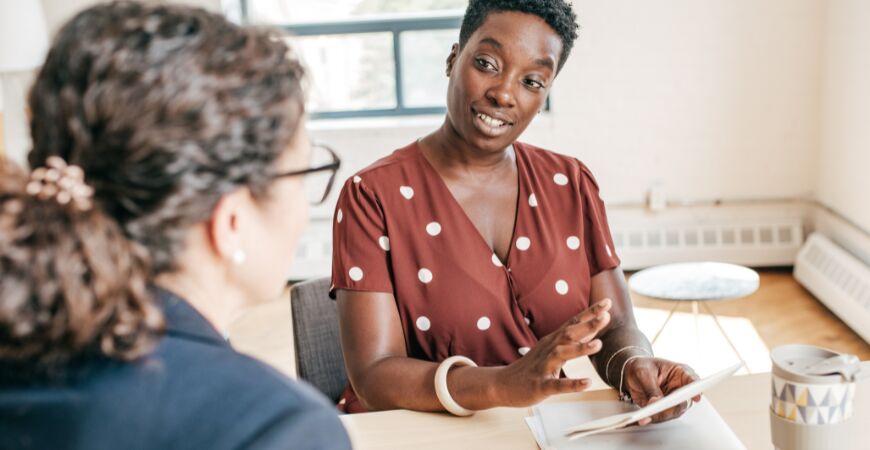 Mon 17 / 05 / 21
Inclusive recruitment: why you need to work on this, how your business benefits and how to do it
Mo Kanjilal from Watch This Sp_ce writes after a Q&A session with Amy Lishman from Brighton Chamber, with great attendance from lots of Chamber members in different sectors.
By Mo Kanjilal of Watch This Sp_ce
Why do you need to hire different types of people in businesses?
There are two perspectives to this. Firstly, everyone should have the opportunity to choose the career they want and progress. We want to live in a world that is fair, equal and offers opportunities to everyone. But we know that the world doesn't work like that.
There are more CEOs named Peter than there are women, and more FTSE100 companies led by people called Dave than by people of colour. Business founders are most likely to be white men in their 40s in the South-East. 54,000 women a year lose jobs through maternity discrimination. 13% of students with disabilities drop out due to lack of support. I could go on, but you get the picture? The world is definitely not equal and fair.
As this is the case, and the people making a lot of the decisions are from dominant groups, we have to make the business case for diversity and inclusion. And there's so much research that shows that diverse teams create more new ideas, make better, quicker decisions and generate more profits. Read Rebel Ideas by Matthew Syed (the book chosen for the Chamber's first Business Book Club). And read some of the research…there is 19% higher output of innovation in more diverse companies, and inclusive teams make quicker decisions with half the number of meetings! If you want to generate new ideas, you need different perspectives.
How can you avoid falling into the trap of hiring similar types of people?
You need to take a good look at everything you do when you're hiring people. There is no quick fix for this. Look at your external communications, your website, social media and advertising. Does it reflect an inclusive organisation? Then have a look at your job adverts. Are they using inclusive language? There are some tools which can help you check for things like gendered language.
Then look at what you are saying about the role. Do you really need a degree for every role? Are you describing tasks using language that people might find confusing? Most businesses fall into the trap of over-complicating role descriptions. This is not about setting up barriers for people, it's about encouraging applicants, and helping you to learn about them, and for them to learn about you.
What are some good methods to use to reach different types of people when you are recruiting?
Look at how you recruit. Do you use the same job boards? Or do people usually get a role because they know someone you know? What can you do to change that and reach people who are different to you? Grow your network with different types of people. Join networking groups, approach people who you think might be good for the role, and ask employees if they have connections to different types of people. Ask people to have a look at your recruitment communications and give you some feedback.
63% of job seekers will not apply for a job if they don't understand the job title. If you're using complicated or biased language you will not appeal to jobseekers, and if you don't show a salary, you will receive on average, half the number of applications.
And what are some things to avoid?
The main thing is to be genuine. If your teams are not currently diverse, then don't pretend they are! It's better to be honest, and say it's something you're working on. And be careful about the language you use. Does it sound like you are just trying to tick a box? People want to be recruited because they're the right person for the job, not as a token gesture. Who is involved in the recruitment process? For example, is a woman applying to your company going to face an all-male panel? And can you take some of the potential biases out of the process? For example; no names on CVs, an application form, or you could ask candidates to respond to how they would approach some different scenarios, and take the traditional CV completely out of the process. The same goes for the interview. Think about what tasks and questions will get the best out of people. This is not about setting barriers. How can you all find out more about each other, so you can find the best person for the role, and the candidate can find a company they want to join.
How can you help people feel included during their onboarding?
After you have offered someone a role, that's a time where they might feel anxious or unsure, so help them to feel included early on. A great thing to do is to connect them with someone who is not their line manager. A buddy, who they can ask questions to. Think about whether you have any events they can join in advance to feel part of the team. And think about how inclusive those events are. Then for their first few weeks, make sure there is a good plan in place. So many people forget to plan so the new starter is left in limbo in their first few days. And talk to them about your values, your mission and their career, so they feel welcome.
How can you handle conflicts between different types of people?
When you recruit different types of people, there will be disagreements. So, if you're discussing ideas, people will have different perspectives which can lead to conflicts. And different types of people will disagree with each other. Leaders need to work on how to enable people to disagree, but not use language and behaviour which cause offence or upset.
To start with, think about whether meetings are really the best way to generate ideas. Do they encourage collaboration, or are your meetings spaces where the same people dominate and others sit quietly? It's even more important to think about how inclusive your meetings are if they're on video. Then if there are conflicts, work on how you can resolve them and encourage a culture of feedback, listening and communication.
For more info on how Watch This Sp_ce help companies to create inclusive teams go to https://www.watchthisspace.uk/
Mo Kanjilal is one of the three Co-Creators of Watch This Sp_ce. She is an award-winning Director with experience in large corporations, smaller companies and as a consultant. She is a freelance writer, conference speaker and mentor to young people for charities.
Watch This Sp_ce is a diversity and inclusion consultancy. We help people reimagine everything to include everyone. We provide training on inclusive ways of working, consultancy to look at how you work and help you increase inclusion, and content creation to help you to reach everyone when you communicate. Email us at hello@watchthisspace.uk, browse our training and resources on our website and listen to the Reimagination At Work podcast for ideas, inspiration and guidance.