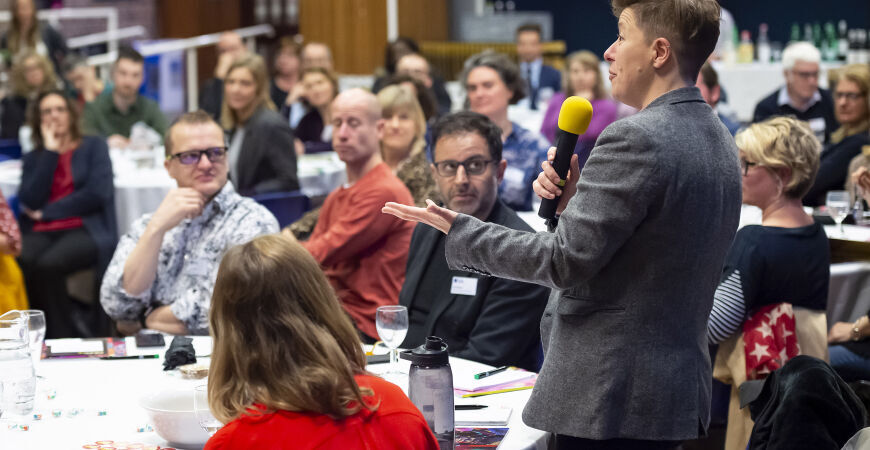 Mon 10 / 05 / 21
Could this be the best time to start or build a business in Brighton?
In our next Big Debate on 25 May, we're asking whether this could be the best time to start or build a business in Brighton. Ahead of the discussion, we asked our panel to share their business journey and insights.
By Hannah Jackson of Brighton Chamber
Some of the world's most successful businesses were set up in times of economic hardship, but to many 2021 doesn't feel like a good time to start or build a business.
At our Big Debate on 25 May, we'll ask an expert panel whether this could be the best time to start or build a business in Brighton - chaired by Richard Freeman of always possible.
Ahead of the discussion, we asked our panelists to share their insights and business journey so far.
Kurt Henderson – Rassa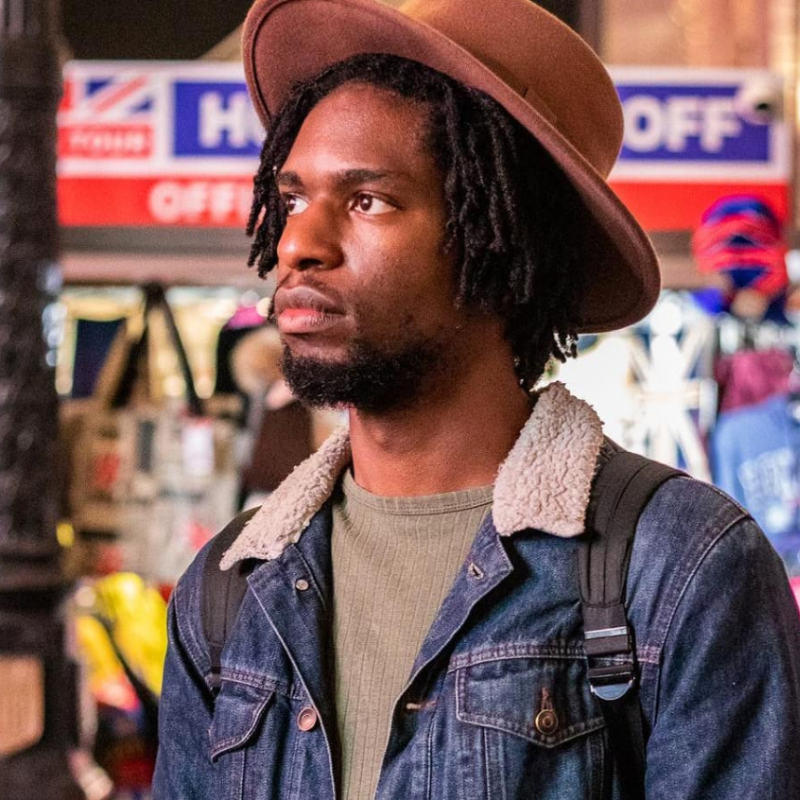 Who are you and what do you do?
I'm Kurt Henderson, a multi-award-winning serial entrepreneur and designer by day. I've spent the last number of years building start-ups in various industries ranging from music to travel and food. Through these businesses, I've branded, raised funding, grown a team, mentored and managed. One of the most known start-ups today which I co-founded is called NAVA which is a city discovery app focused on creating immersive city experiences in the UK and Germany. We used A.I. to create a genuine storybook of experiences for locals and travellers alike to unlock the city while providing for independent venues, chefs, designers and more. Our journey with NAVA led to a partnership with easyJet, London Midlands and Visa.
I currently co-found a food start-up called Rassa, which is cultured cooking schools. We've raised funding and are in the process of building out our schools with a team of 5.
Is there a memorable moment that stands out for you in the early days of setting up a business? Either good or bad!
An early moment that stands out for me setting up NAVA was hiring the right team members, building out our office and speaking to our users for feedback. It taught me a lot about working with individuals who believed in your dreams and could help take you and the business there.
Another moment that predominantly sticks out to me is the challenges we faced through some of our toughest accelerator programmes being 'creative destruction labs' in Toronto, which lead us to secure the Founder of Amazon Alexa as an investor in our journey.
Are there any opportunities for development or growth that can come out of pivoting a business?
There are plenty of opportunities that come out of pivoting a business. We've done this with our latest business Rassa. From a recipe platform, landing a Y-Combinator interview within 4 months of operation, to then pivoting to 'cooking schools' with more in-depth content for enthusiastic cooks centred around culture - removing the concept of food appropriation and discrimination within the industry.
Now we've raised funding, grown the team, secured office spaces and built out the first cooking school with the next two on the horizon.
Jessica Rameau – Wellstreet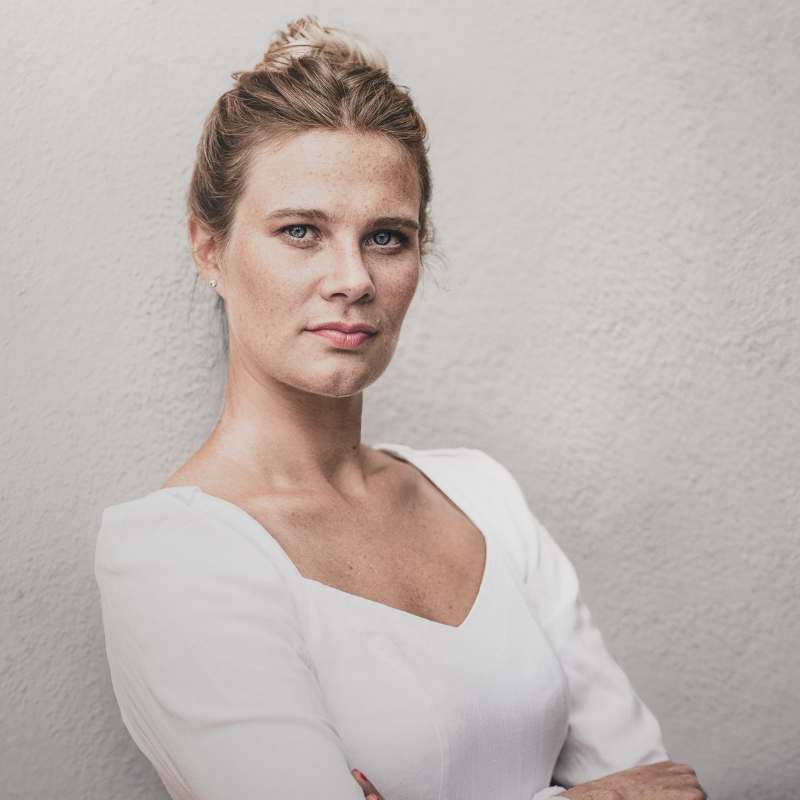 Who are you and what do you do?
I'm Jess, I'm a partner and Fund Manager at Wellstreet, a Nordic early-stage VC, based in Stockholm. I began my career as an International Relations Development master's graduate, and after spending three years in operational roles I joined the investment arm of a family office, taking over the management of a portfolio of 35 early-stage start-ups in cleantech and social impact space.
At Wellstreet, I manage our Ventures Fund I, which currently includes 25 startup companies which we work with very closely. You can get to know me more through this short profile piece.
What is the top bit of advice you give to start-ups to help them succeed?
For me, the key factor of success is speed of execution. I coach founders to test and iterate on their ideas and plans fast, and to take action.
We set ambitious and clearly defined goals and founders monitor their team's progress regularly, sometimes weekly. That way they can keep track of how they are progressing and if they are not, understand why. This is why our company moto is #foreverforward
What are some common mistakes you see from start-ups that are easily avoided?
There are 3 I think that I see often:
Taking too much time to part ways with team members who aren't right for the company. As start-ups with lean budgets, they can't afford to do that.


Another one, is waiting to have everything in place before getting out on the market and starting to sell.


And finally, some fall in the vicious cycle of thinking of all of things they don't have which is stopping them from succeeding: for example, we don't have enough capital to build a perfect product, our product isn't perfect so customers are churning, and we don't have marketing staff to support with our customer acquisition to make up for that churn... etc. This is an easy trap to fall into, especially as a company is scaling. But it is completely the wrong mindset, and founders with this mentality will not succeed.
James Dempster - Fox&Bear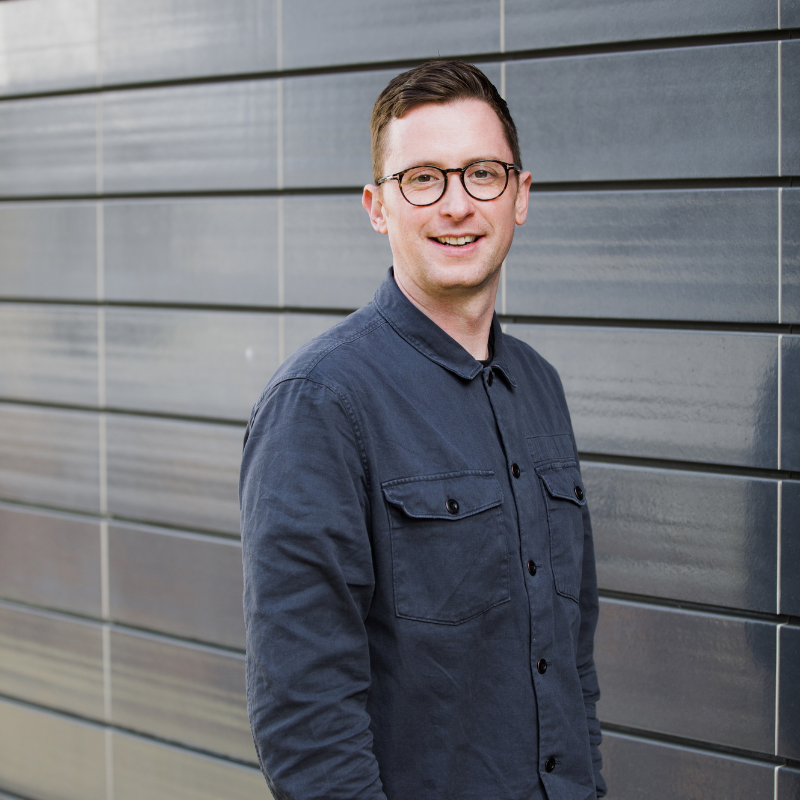 Who are you and what do you do?
Hello! I'm James Dempster and I'm co-founder and managing director of Fox&Bear – a full-service marketing agency based in Brighton, bringing together expertise in digital marketing, public relations, strategy, design, branding and data insight. We're big on delivering cunning campaigns that are fiercely delivered and we're lucky to work with a whole host of brilliant businesses including Ridgeview Wine, Experience West Sussex, Mayo Wynne Baxter, Mishon Mackay and italk.
Outside of Fox&Bear you'll find me working with Brighton Chamber in my role as board member, out and about shouting about how brilliant our coast is, in my capacity as vice chairman of Coastal West Sussex Partnership and also working on bringing people together with nature in our world-class environment, thanks to my role as board member with The Living Coast. When I'm not hanging out on our beautiful coast, you'll find me in the British Museum checking out the new exhibitions to satisfy my love for Ancient Greece. Clearly a cool guy...

You've just rebranded your business. Why now and what are the biggest lessons you've learnt from the process?
Re-branding the business had been in the pipeline for a while. We already worked closely with Lisa Seymour and the brilliant team at Made By Spoken and as more and more of our clients were looking for integrated solutions for design, marketing and branding, it was a no brainer to join forces and improve our offering.
My biggest learning is that communication is key. As we started to look at the logistics of re-branding, there were so many moving parts and it quickly became clear that we needed to engage with our staff, clients and stakeholders. We needed to be able to reassure them that this was a benefit to their business and be able to clearly and concisely show our value. Luckily for us we'd already focused a lot on what our new offering would mean and it's very simple, clients can have one team looking after all their marketing needs which means strategies are integrated, creative and delivering true value.

What are your top tips for marketing your business in these challenging times?
It will come as no surprise that the last year has been challenging. Whilst it was challenging for us as a business, with the ever-changing needs of our clients we had to be resilient, resourceful and ready for anything. A lot of our clients went back to basics. Budgets were smaller and we had to work harder to ensure we were delivering the strongest return on investment. This made us aware of three key areas – something that I'd recommend to all businesses marketing at the moment.
Tell your story – through the pandemic people craved positive stories and consumer habits shifted to support smaller businesses and real people. Through your marketing, tell your story in an engaging and clear way. Who are you? What do you do? Why should your customer pick you over your competitors?
ROI – Through challenging times it's key to focus on what is delivering ROI. Review your marketing channels, look at what's delivering the most leads, sales or visitors to your website. If there's something that's not working as well as it could, pause it until you're in a place where you can explore new channels.
Know your audience – this doesn't just apply to marketing in tricky times but is fundamental to marketing success. Has your audience changed over the last year? Are consumers looking for new things? Take the time to review this and make changes to your marketing plans if there are other opportunities you should be taking advantage of.
Viktorija Vasiliauskaite – Roadways
Who are you and what do you do?
I'm originally from Lithuania and have master's degrees in Engineering and International Business Management. I'm an expert in business transformation having worked internationally at executive level in multi-disciplines in the typically male-dominated agriculture, insurance, technology, and healthcare sectors.
Five years ago, my partner James and I were looking for a fresh challenge and we purchased a long-established road construction company – Hailsham Roadways (now Roadways). We bought a business steeped in traditional methods and culture which meant there was ample potential to transform it into the modern, ethically based organisation it is today. My role as Head of Operations is to ensure the business has the right culture and skills to grow from strength to strength.
What are the biggest opportunities for your business in your industry at the moment?
While other industries have become vastly more efficient, construction has lagged behind. Now forward-thinking firms like us are looking at the ways in which technology can help. The sector hasn't changed substantially since the 1970s. Low levels of investment mean that opportunities to overcome legacy issues around the time, cost, safety and quality of project delivery are few. The construction industry is one of the last to be disrupted. But disruption is on its way.
We have just moved our R&D operation into Plus X in Brighton. We're delighted to have been accepted into the Brighton Research, Innovation and Technology Exchange (BRITE) programme - a business innovation project for start-ups and scale-ups who want to innovate and grow. It's made possible by Plus X innovation hubs, HM Government, the EU Regional Development Fund and the University of Brighton. It means we have a new facility to develop our portfolio of innovative eco-friendly construction materials.
Are there any financial benefits to setting up and/or investing in a business at this time?
This is a really good time to start-up a new or extended business. The Government needs the economy to revive and flourish so a plethora of support packages are filtering through. Brighton Chamber has been consistently proactive in keeping businesses updated of available initiatives, plus Coast 2 Capital and the trade bodies have also been excellent in keeping everyone posted.
There are also so many people who have been laid off and are looking for new roles in their old industries or a change of career where they might not otherwise have considered it, so there's a wide range of choice for employers.
In a nutshell, this means working on a business plan for the post-lockdown world. Ask yourself why you're setting the business up, what you want to achieve, what's your own long-term plan? Can you do it on your own or do you need a co-founder? Investigate the grant / funding opportunities available. Is this something you can start alongside your current job? There are so many questions to ask yourself, but my best advice is – make sure you have a security cushion in case it doesn't work, but just take a leap of faith!
The Big Debate: Could this be the best time to start or build a business in Brighton? is on 25 May. Find out more and grab your free ticket here.
With thanks to our event partners, Hartley Fowler LLP - chartered accountants, registered auditors and tax advisors based in Brighton and Wimbledon. Providing personalised accountancy services to business owners and individuals. Find out more and how to get in touch on their website.