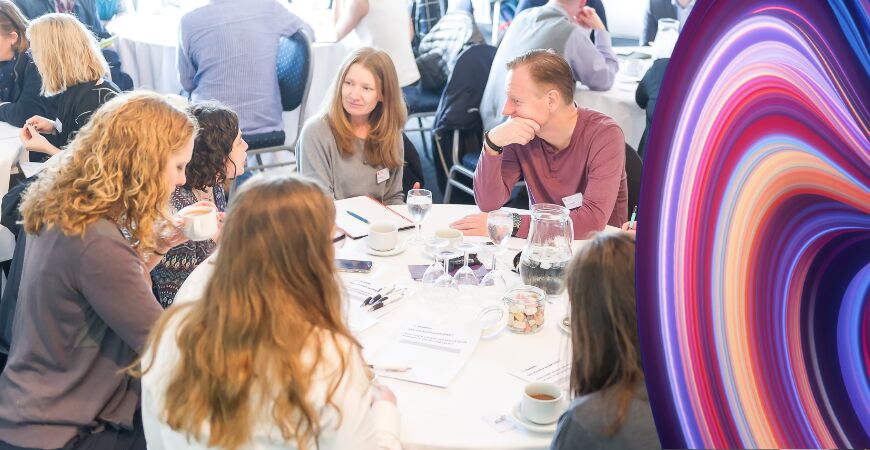 Thu 06 / 05 / 21
Building your business the hard way
Mark Crowter shares central learning points from his Catch the Wave session with Richard Freeman of always possible.
By Mark Crowter of Galloways Accounting
In this month's Catch the Wave session, Richard Freeman from always possible and Mark Crowter from Galloways Accounting joined Brighton Chamber for a session all about how to build your business.
They shared key learnings from their own experience, and Mark has summarised a few of the central learning points from the session.
Big thinking
Spend time reflecting on what the point of a modern business is. By having a strong sense of purpose in what you're doing, you'll able to keep on going through the hard times.
It's also a really good exercise to challenge aspects of our daily routine that can limit our ability to think big – we get so used to our products and services, customers relationships, the challenge of our competitors and feeling frustrated that we can't do things, that we forget to keep challenging our assumed knowledge.
Focusing on 'dream enabling' behaviours allows us to escape a thought limiting mindset. Whether it's spending time thinking about your dream customers, people you wish you could collaborate with, or even listening to the podcasts of your role models - creating a wish list will give you something to continue growing towards.
Hard listening
This is hard but pays dividends. Hard listening is used by conflict mediators in war-torn countries.
When hard listening, you are seeking out expertise and insight from others. You may be confident in your observations, but hard listening means having them challenged and improved.
What this means is you're giving way to the needs of the person you're talking to – from doing which, creates a trust and openness that will deepen the relationship. Use the nuanced and complex insight you gain to review how indispensable the value you're offering is.
Clear planning
There are lots of tools and models out there which can help you deliver on your strategic goals. Richard's favourite is the GROW model.
Goal- What do you want to achieve? By when? What does success look like?
Reality - What is the situation now? What are the obstacles? What resources do we have?
Options - What can we do? How can we do it? What resources do we need? What resources can we get?
Will - Do you actually want it? Will you actually do it? Can you actually do it? What discipline or support do you need?
Winging it (with style)
When will your moment come? Will you be ready for it? Often, these two points won't arrive at the same time, so how do you make the most of opportunities that present themselves?
The success of your business may hinge on an opportunity that:
You will not feel prepared for
You will question
You will worry that you'll get 'found out'
Takes you into new areas
Feels serious
BUT that you will absolutely nail…
Galloways help businesses and individuals manage their financial and compliance matters. They provide a full array of specialist accountancy, taxation, payroll, advisory and financial planning services – from complex group audits to sole trader accounts preparation. Find out more about Galloways on their website here.
Catch the Wave is a business support programme for anyone in the city who wants to launch and grow a business, offering affordable workshops, useful resources and mentoring sessions.
The programme runs until July 2021. You can see all upcoming Catch the Wave sessions, and sign up, through the Chamber website here.