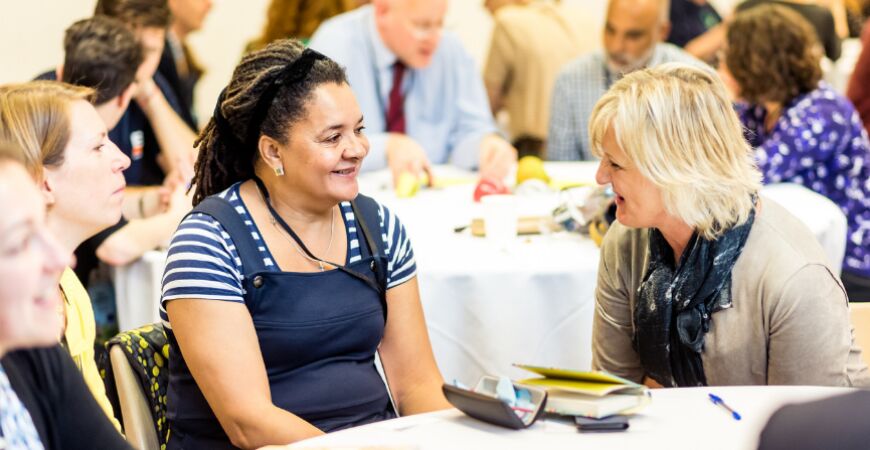 Tue 31 / 05 / 22
What does being a mentor mean?
Hear from Chamber members who are all mentors in different capacities, how and why they became a mentor, plus what it means to them and their business.
By Hannah Jackson of Brighton Chamber
A topic that's come up a lot recently when chatting to members is mentoring. Whether that's members who are mentors (or want to be one), or members who are mentees (or want to be one).
Perhaps you're thinking about offering your own experience, knowledge and expertise as a mentor. But what does it actually mean to be a mentor? What are the commitments on your time, and your mentees?
We found four Chamber members who have all been, or are, mentors in different capacities. They share why and how they became one, what being a mentor entails and what motivates them.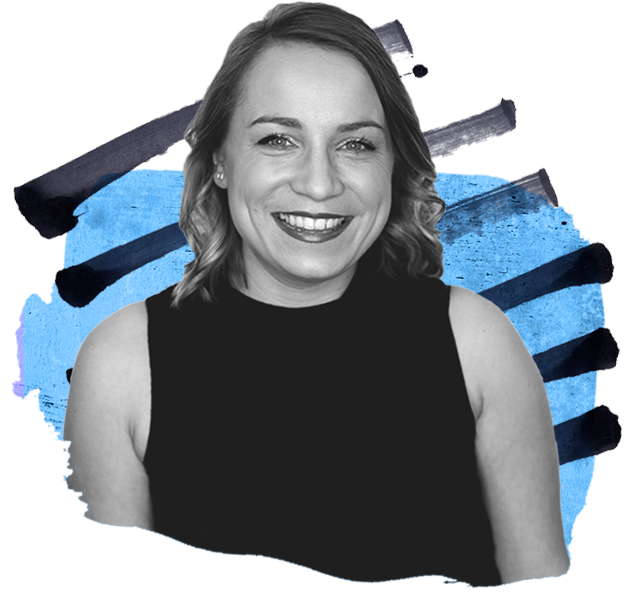 What is a mentor? What different types of mentors are there?
In my experience, mentoring tends to be about helping to solve a problem, and mentees/mentors are matched based on specialisms, experiences and understanding how to fill that gap. This can be anything from providing lived professional experiences, practical support through to strategic insight.
It's about nurturing skillsets, providing a structure to facilitate independent growth and clarity – and almost every time it's also about building on confidence.
A lot of the time, it's about enabling people to see that they're already on the path to where they want to be, providing reassurance to grow confidence in execution. Sure, there are times where being challenged (in a positive manner) is tricky. Saying 'I don't know' can be hard, BUT mentoring provides you with the ability to grow as a business leader and a mentor, to achieve those goals you're setting out, whatever they may be.
How did you become a mentor?
My first experience was in 6th form in 2004, when Poland first joined the EU. A handful of Polish students joined my school and being the only Polish speaker, I was asked to help mentor these pupils and help them adapt to their new home and school life. After this, it was at university as part of an HR module. I really loved seeing my mentee's skills develop and confidence evolve throughout the time we worked together.
Then it was within my workplace, where I was requested to upskill and train staff to help retention. Now, I either approach organisations in the third sector which are doing great work and may need support (of which, I provide free mentoring/consultancy/passion projects), or I'm referred mentees who I work with sporadically, usually through my network and previous mentees.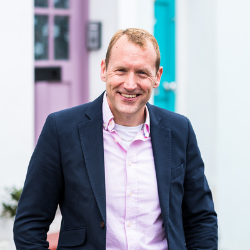 What motivates you to be a mentor?
Ironically, I never started my business with the intention of being a business mentor. However, there was an early realisation that my 20+ years of commercial experience could be invaluable to small business leaders - helping guide, support and validate. Sometimes all that's needed is a sympathetic, understanding ear.
Running a business is tough and there seems to be this belief that small business owners should know everything. That's not the case and I'm motivated to help break down that myth, highlighting the vast amount of specialist support that is available. It's so satisfying when you see individuals gain confidence and understanding through 1:1 work.
Have you got any top tips for someone thinking about becoming a mentor?
Be yourself and adopt your own style/approach.
Working as a mentor you need to see that 'spark' when you talk to your mentee, making sure you're on the same wavelength for the relationship to work. It's not all about qualifications - you don't have to know every business theory or principle - you can research that when required. What's more important is the personal touch, being that sympathetic ear and developing trust.
Business owners seeking a mentor don't always expect immediate answers. They need nurturing, guiding, a sounding board, validation and sometimes just an external perspective with challenges. Oh, and don't forget your own personal development needs too!
What are the important considerations for you as a mentor? What questions do you ask yourself before committing?
I've been a mentor in a formal, work/professional and voluntary capacity, as well as being mentored myself. Mentoring is a big commitment with a lot of responsibility. So, before I commit to mentoring, I always ask myself three things:
What are my current time constraints?
Do we get on? is there chemistry?
Do I think I can add value?
I also consider whether I have experience of the sector, but admittedly that isn't always needed. In my own experience finding a mentor, I wanted someone who was strong on finance, where I'm less strong – I wanted a mentor who had a skill that I was missing.
Ultimately, the best relationships come from those where you're interested, and buy into the person you're mentoring.
What do you think the benefits are for both mentors and mentees?
Everyone could benefit from having a mentor. Reflection and learning are so important to work and life and are such a massive benefit of both being a mentor, and having a mentor.
As a mentor, it gives you the opportunity to reflect and be more strategic. It's satisfying to build that relationship, be the go-to person, provide consistency – and help someone decide on a course of action.
Whatever your role in the relationship, as a mentor or a mentee, you both get something positive out of it.
Emma Mills-Sheffield, Founder of Mindsetup Ltd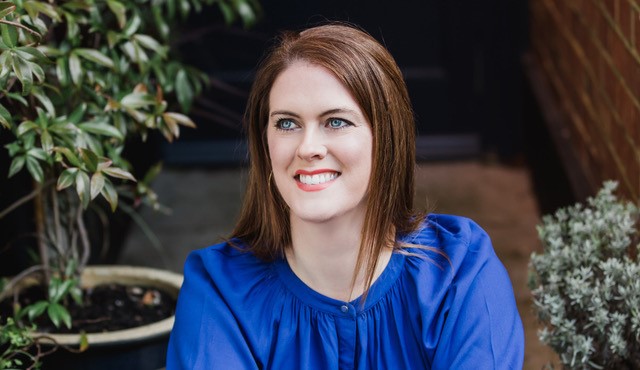 How does being a mentor differ from being part of a business peer-network?
Mentoring can feel more 1-2-1 and focused rather than being part of larger group. Both obviously have benefits and what you miss in breadth of experience in a peer-network, you make up for in depth of expertise on a mentoring basis.
You can spend more time on deeper subjects when mentoring and the approach is bespoke – you get to build much more trust. Each session may flex according to what's cropped up recently, or it may have a focus on a longer term project, objective or often career development.
Peer mentoring on a 1-2-1 basis is great too and personally I love this – it's definitely added value to my business and deepened professional relationships. Especially when ice creams and cocktails are occasionally involved!
What benefits does being a mentor have for your own business?
It gives you some vary varied experiences and exposure to a wider group of businesses and sectors. You may find it easier to mentor someone 1-2-1 within a new sector or industry which you haven't worked than try to 'sell your services' when you don't have the experience. That's not to say that you should do either of these without authenticity and credibility, but you may be mentoring someone based on their specific needs which you do have experience in, then you suddenly get to see a new sector. A bit like dipping your toe into something new and seeing if it's an area you want to expand into.
Being a mentor also gives me more empathy and understanding of a wider range of people and businesses which is obviously a good thing! And of course, don't forget referrals and word-of-mouth. Who doesn't love a trusted recommendation?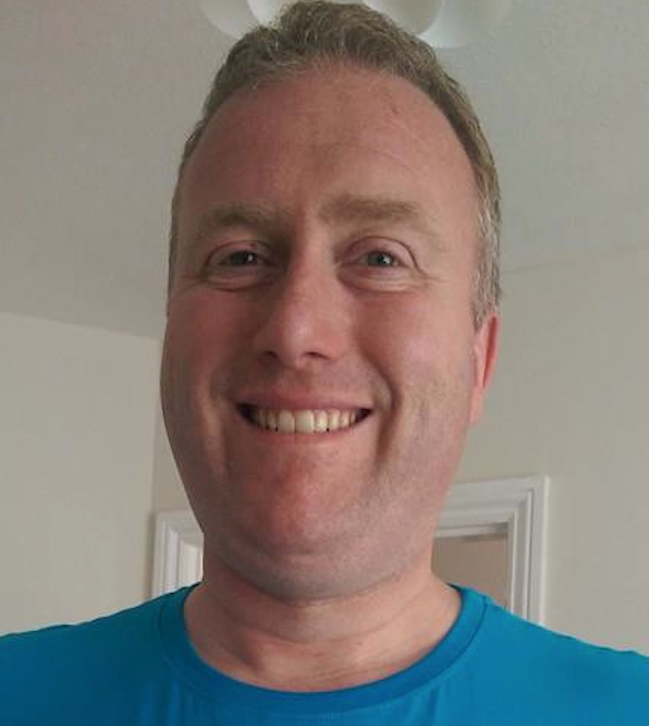 What's been your experience of being a mentor? Why do you do it?

I've been a mentor in a few different contexts. When working at Google, I mentored junior members of staff in the same role. Passing on what you can to newer people is immensely enjoyable - often you're giving help that you never received, so it feels like you're making things better.
Through the YMCA, I mentored a young person who was NEET (not in education, employment or training). I was able to help her find a foundation course and subsequently get into University. It's rewarding - you feel like you're making a substantial difference to that person.
I also regularly mentor students doing GCSEs and A Levels, who are looking into their next steps through a remote programme run by Brightside. They mostly come from backgrounds where their families have not been to post-school education. We chat online via text, and I respond to their questions or make suggestions on where they can get information on different options they might choose for further education. It's great to help them even in a small way on their educational journey.
Can you describe what your mentoring relationship looks like?
I think the important thing, like any process where you want to get the best value from the experience, is to set mutually agreed goals and time period for mentoring. You'll be on the same page from the start, and the mentee should feel comfortable that they'll get what they want from being mentored. Goals and time can of course be flexible and there might be the understanding that if it goes well, then the mentoring can be extended in scope/time.
Weekly or monthly is a good rhythm, but it really depends on practicalities. When meeting, having a rough agenda helps to manage expectations, and gives the mentor time to prepare ideas or information. You talk about the topic of course, but it's important for the mentor to listen as well as talk. No one wants to be lectured, so back and forth is essential. We can all learn from each other, and mentors should be open to learning as well as teaching.
Thank you to our Chamber members for sharing their insights into mentoring!