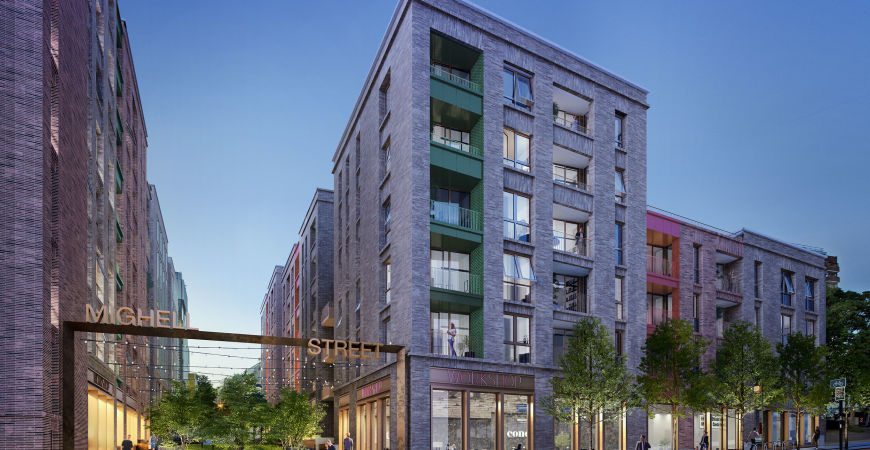 Thu 01 / 08 / 19
The future of Brighton's office space: Tech companies discuss their wish lists with First Base
Mixed-use property developer First Base held the first in a series of discussion breakfasts last week, in partnership with Brighton Chamber.
Senior representatives from over 20 locally based tech and digital companies came together to discuss their wishlists for future commercial space in the city.
Opening the event, Olaide Oboh of First Base explained that the London-based property developer has its sights firmly set on Brighton, with three active projects in the city including Edward Street Quarter, the redevelopment of the former Amex-House site, Anston House near Preston Park and the Hilton Brighton Metropole Hotel.
The current shortage of commercial space in Brighton was a major talking point during the breakfast, with many attendees commenting that the city was in desperate need of new office space for burgeoning tech businesses to grow into. The need for modern, 'aspirational' spaces was discussed, to enable local businesses to compete with London companies to attract and retain talent. That talent also demands easy access via bicycle and train as so few millennials/Gen Zers now drive cars, although charging points for electric cars was identified as a serious requirement.
As part of the 'aspirational' space discussion, other items on the wishlist for tech businesses included being able to put their own 'stamp' on an office to celebrate and promote their individuality and creativity. Open plan co-working spaces and separate individual offices were both on the wishlist, therefore any new developments in the city should include both.
Keeping with the theme of talent retention, modern-day employees also demand spaces which put their wellbeing at the forefront, including areas to socialise, exercise and get creative. As part of this, green outside spaces are needed as well as gyms, bars and cafes and inspirational spaces for businesses to hire for meetings and events.
New developments must also include super-fast internet connections as well as strong WIFI and mobile internet signals in social areas. As one attendee commented: "If we go for a drink after work and there's no signal in the bar, my staff demand to go elsewhere!"
There was also a unanimous consensus that any new development should be truly in keeping with Brighton – vibrant, dynamic, chain-free and with excellent environmental credentials.
Edward Street Quarter will deliver 170,000 sq ft of Grade A commercial and leisure space to the city as well as 168 new homes. The development has also been designed intentionally to enable collaboration and bring people together across the whole neighbourhood.
For more information, please visit www.edwardstreetquarter.com.
Thanks to First Base for writing this blog.