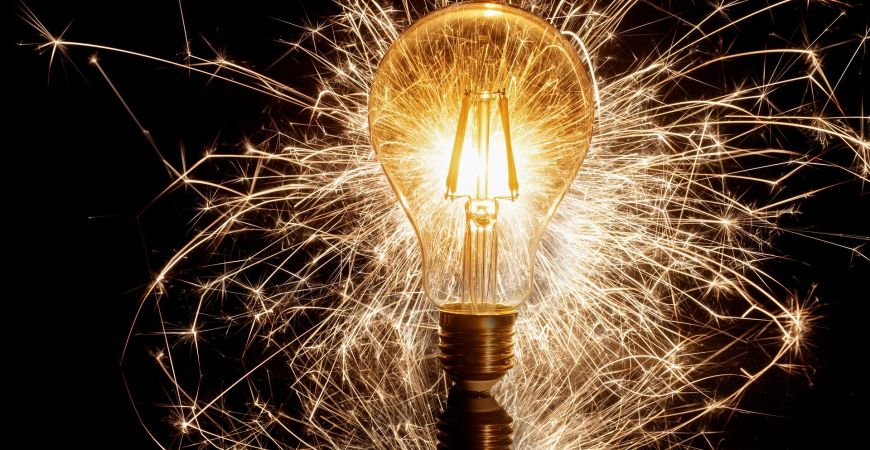 Fri 20 / 12 / 19
New Year's resolutions and why we struggle to keep them
By Neill Thew of
It's that time of year for us to act like crazy people, and make the resolutions that we know full well we'll break before January is out. (Full disclosure: I do this every year.)
So what's the matter with us?

In the totally unscientific opinion poll I carried out this week, the most common reason people gave was lack of willpower. The story we tell ourselves is that if only we had a bit more stick-with-it-ness, then surely we'd achieve our goals.

But what if that story is wrong? What if that story is actually part of the problem?

I don't think we fail to achieve our goals because we lack willpower. I think we fail to achieve them because we've got hidden competing commitments that undermine our goal. In fact, they often make it impossible. I also think that we're not going to get anywhere until we deal with those commitments first.
When Chris came to see me for coaching, her goal was to cut back on her drinking. (Good New Year's resolution territory!) But whenever we want to change a behaviour, I'm always curious first to discover what purpose that behaviour currently serves for us - what need it meets. Unless we can get those needs met in different ways, we'll go to war with ourselves. We say and believe that we're committed to changing, but behind the scenes, somewhat unknown to ourselves, we cling on to not changing, because part of us perceives that change as a serious threat.
So, I asked Chris to tell on herself. I asked her all the things she was currently doing or not doing that ran counter to her goal. There was a long list. There always is. There was also shame, and resignation, and tears and, eventually, laughter. She shared with me her beautiful, vulnerable, flawed – and in her case regularly pissed – humanity.
Then I asked Chris to just imagine doing the opposite to all the things she'd told me. What if, instead of drinking the whole bottle of wine, she had one glass and saved the rest for another day? What if she didn't have that G&T at home before going out for the night? What were the yuckiest feelings she could get in touch with just by imagining changing her behaviour?
Well – out it all came. I wouldn't be able to make myself feel better. I wouldn't be able to deal with my stressful job. And – oh bugger, bugger, bugger – I'd have to experience being alone, really feeling the grief of being alone in the evenings.
Who wants to feel any of that?

So to protect ourselves, we make hidden commitments to ourselves to do what we can to not feel these feelings. And these commitments aren't noble ones, like saving the planet, they're uncomfortable, yucky ones – like I'd rather get pissed every night than feel alone.
Stark, isn't it? That squirm inducing 'I'd rather do X than Y'. Here's one that was mine: 'I'd rather overwork and make myself ill than experience failure' – and I did. 9 months in bed. Ouch. But a hell of a way of honouring my commitment to myself. That's how strong these commitments can be.
I wasn't finding it impossible to set boundaries around my work because I lacked the ability or willpower to do that. I was finding it impossible because I was more terrified of failing than I knew. Chris wasn't failing to curb her drinking because she was weak-willed. She was terrified of feeling alone, and she was blocking that overwhelming feeling the best way she knew how.
So – before we set ourselves up to fail with our resolutions this year, let's first be curious about what hidden commitment is being honoured by our current behaviour. As you enquire into this for yourself, be kind, be gentle. Please don't use this exercise as an excuse to beat yourself up. Just gently discover how you're currently protecting yourself. Congratulate yourself on that. And then ask yourself how you can carry on protecting yourself in a different, more healthy, way so that you can stay safe and achieve your goal too.
Happy New Year – see you in 2020!
Neill Thew is a founding director at Cru Leader Development. Cru exists to equip people for the challenges of leadership in times of change. We offer executive coaching to growth-minded people who want to get more skilled at helping themselves and others adapt and change.