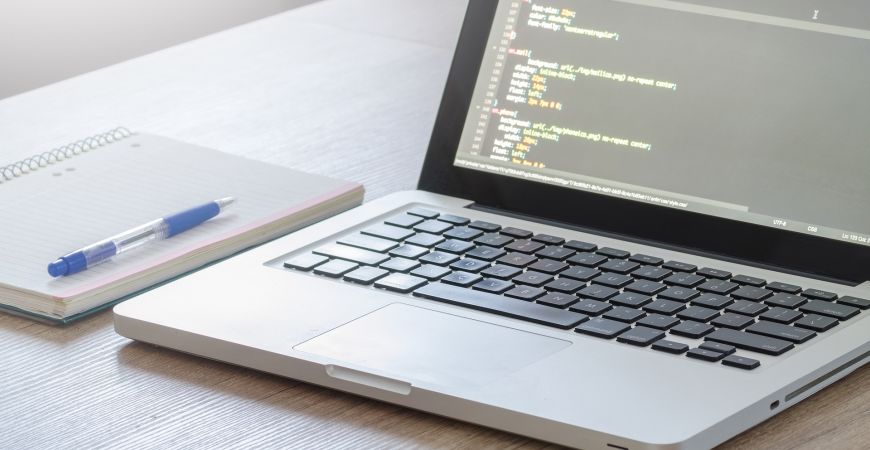 Wed 22 / 05 / 19
Future-proofing your website: Understanding the importance of web design for the success of your business
Grant Jennings, Director of ethical digital marketing agency Creative Blend, shares why it's important to ensure your web design is optimised for user experience, and his top tips for creating a user friendly website.
Web design (or website design) is commonly seen as the practice of bringing visually striking design to the internet via websites. Since the introduction of internet-enabled devices (mobile phones, tablets and small desktops) that things in the web design world began to get interesting. No longer could good website design be seen as a purely visual focus. This realisation has led many good designers to ask the question "who is the end user, and how are they using my new website?"
Remember, just because something is visually appealing doesn't mean it is easy to use or right for everyone.
Without understanding your market and the user experience (UX), your new website or digital project is destined to fail. So, how do you find out what your users want?
The importance of the user and user experience
With the wide range of available services online today, it stands to reason everyone's market/users are different. Their demands, abilities and how they like to use websites are all unique, so it is worth getting to know them.
By designing with user data in mind, any web design project is much more likely to succeed as you have a view into your customer's mind. For instance, whilst reviewing your analytics account you might notice that core pages on your site have a particularly high bounce rate. From this, you can begin to hypothesize that perhaps your users aren't finding the information they expected or desired. This should then drive your web designer to take action by making the content more accessible or even having a content creator re-write the messaging to make it clearer.
There any many ways to gain valuable user data such as analytics, focus groups, user testing, customer surveys and sales figures. Each presenting a range of both quantitive and qualitative data, which can help guide your website to success.
Don't make me think...
It is said that the average user's attention span is between 8 and 15 seconds (according to Crazy Egg & the BBC). So whatever time you have with your users or potential customers, use it wisely! With this in mind, there are a few things any good designer should remember:
1) Use regular website patterns.
It is commonly known that most websites (not all) have their logo in the top left and phone number/email in the top right. So why make the user think harder by changing this rule? You don't want to waste valuable seconds hiding things. The same goes for when the potential customer gets into the website- it is worth keeping product layouts similar, so keep the price, image and button in the same place on each page. This means if your new customer wants to commit to a purchase they know exactly where to find it.
2) Get to know your customer
If you own a high end shoe shop and you know from experience that when people come into your store many have shopping bags from Waitrose then why not review how Waitrose display their checkout pages? By arranging main call-to-action (buttons & phone numbers) in a similar way you are making your new customers life a lot easier... making the layouts feel familiar and clear
3) Delight users
Use video, well-composed imagery and animated elements on site to engage and delight your visitors- after all, this could just be the thing they remember you for!
4) Review iterate and optimise!
Some of the best websites (and by extension website designers) never stop tweaking. If you launch your new website in June or July then set a date to review its progress 6 months later (of course also review within the 1st month just in case). This allows enough volume to come through your website and give you some significant data to plan with.
Data such as exit rates (where people leave your website), bounce rates (percentage of people who leave your website almost immediately), landing pages (which page the user lands on first) and average time on site are all key metrics which will help unlock your customer's behaviour.
After your review ask did your previous hypothesis work? Are they using your new website in the way you expected? If not it's time to review and optimise your project once again with the user in mind.
At Creative Blend, all our projects first start with data. If we're updating an old website we always want to know what is currently working and how to improve it. Or perhaps if we're building a new website from scratch we will review your market data, ascertaining where your desired clientele shop.
There is always something to know about your users and if your web design agency isn't asking these questions for you, then maybe it's time to ask why!
To speak to us about your next web design project call 01273 030029
Creative Blend is an ethical digital marketing agency, offering support across website design, social media, content, email marketing and more while giving back to local charities. They're committed to changing the common approach to marketing and defining what can benefit both businesses and people in the process.
Thanks to Grant for writing this blog.