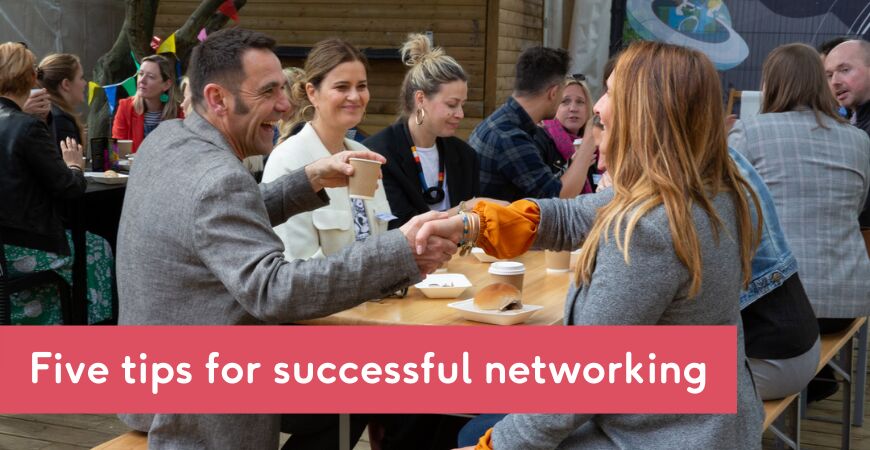 Mon 14 / 03 / 22
Five tips for successful networking
Head of Member Engagement at Brighton Chamber, Amy Lishman, shares her top five tips for successful networking. Whether you're new to networking, or a seasoned pro, you'll find something to help you hone your skills, get the most out of networking - and have fun doing it.

By Amy Lishman of Brighton Chamber
Networking is an essential part of any business; whether it's to win new clients, get advice and support from other likeminded people in business, meet new suppliers or staying connected to a business community.
But not everyone is a networking natural. In fact, most people aren't. It's not easy to master at first and approaching a roomful of strangers can be daunting. For example, how do you join and exit conversations and groups? How do you have great conversations and build rapport? And the big question, how do you start to enjoy it?
Even if you're a seasoned networker, there are ways you can optimise your networking and hone your skills to make sure you're getting the most out of it.
Here are my top 5 tips for successful, and enjoyable, networking.
1. Why are you networking?
Networking isn't just about finding warm leads (although we know that would be nice). I like to think about networking as more than just selling so that you can start to see the benefits in several different ways. For example, meeting people who could be good referrers, talking through a challenge (or opportunity) with a like-minded peer, a business owner who might be going through a similar challenge or meeting great people to work with, either as a supplier, or a collaborator.

2. Do your homework
Once you've decided why you're networking, you can make an informed decision about which events to attend. Ask for recommendations from your network – which events have worked for them? There are brilliant lists out there too. The Joy of Business has a comprehensive low down of events in Brighton.
At most business networking events, you will receive an attendee list beforehand. At the Chamber we send this out a week in advance. Read it, don't just file it away. Look at who's going and jot down 2-3 names of people you're interested in meeting. I often contact a couple of people beforehand and ask them if we can meet at the event. Most people like to be asked to connect – it helps them network too.
Most good networking events will have an organiser who is on hand to help you make connections. Ask them for introductions they'll often be able to find the person you're looking for in the crowd, take you over and make the intro.
3. "Hi, can I join you?"
This is probably the most common fear with networking, how do you approach someone you don't know? And then how do you leave politely, so you can circulate and meet new people?
Firstly, it's all about mindset. Be openminded, brave, and embrace the initial awkwardness of approaching a stranger. It will soon dissipate. Everyone at a networking event has chosen to be there for the same reason – they want to meet new people.
Look around you when you enter the room and take notice of body language. Who is smiling or standing in a group that might be more open (I look for a V shape, where people are slightly turned out allowing for a bigger space for someone to join them.) These are the easiest groups to approach. Their body language is already signalling to you that they're open for a conversation.
When you approach someone, say 'Hi, could I join you?' – you're asking for permission to join the group in a friendly and courteous way. I often ask, 'what are you talking about'? so that they can invite me into the conversation and keep it going.
4. Leaving conversations
If you've set yourself a goal at the start of the networking event to meet at least 3-4 new people, it can be frustrating if you get stuck in a conversation with just 1 person.
My top tip for leaving conversations is to exit the conversation politely and respectfully. I try and avoid things like 'I'm just going to get a coffee'. Again, most people are there for the same reason, they also want to meet new people and move on.
Here are a couple of phrases I've found useful to help leave a conversation:
"I've enjoyed chatting with you. I'd like to follow up, do you have a card/LinkedIn?"
"I set myself a target of chatting to four people today, so I'm going to head off and connect with a few others"
5. Practice for the confidence to keep going
Just like any new habit or role, it takes time to hone your skills and that's okay. Practicing your newfound networking skills will give you the confidence to keep going.
Success in networking isn't about volume of contacts or attending every networking event that comes your way but finding an event that works for you and your goals and that you enjoy. Attending one or two networking events a month is a good way to build up your confidence, and soon you'll find your network grows too. Soon you won't be walking into a room full of strangers!
Brighton Chamber hosts four or five networking events a month with different styles and formats to suit your networking style and preference. Visit our event calendar to find out what's coming up – or ask one of the team for a recommendation.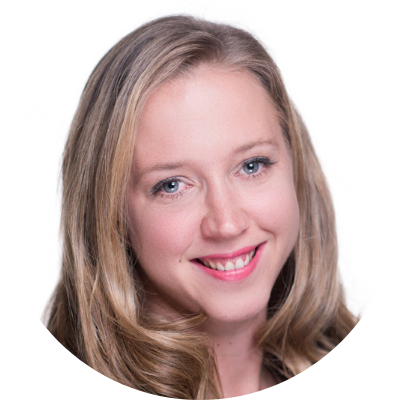 Amy Lishman is Head of Member Engagement at Brighton Chamber.
She's a business match-maker, helping members to raise their profile, and get the most out of the Chamber - whether that's through networking, business support, or finding out what's happening in Brighton & Hove.