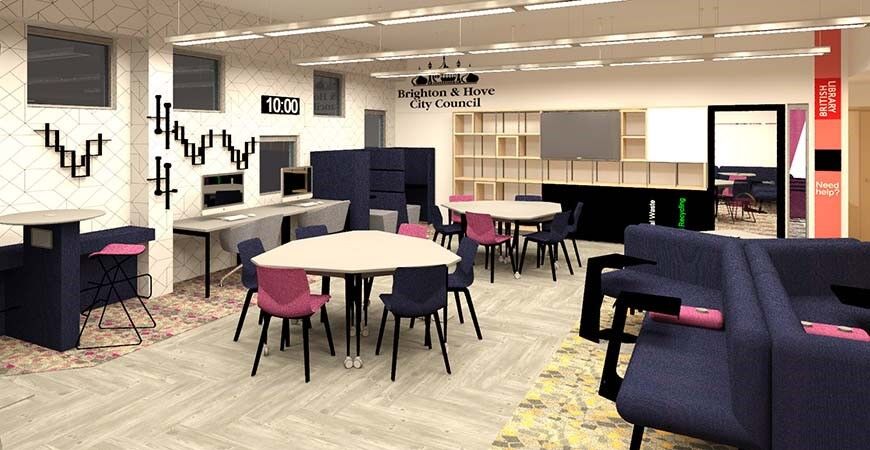 Thu 21 / 05 / 20
Business & IP Centre opening at Jubilee Library
A brand-new Business & IPCentre (BIPC) will launch, when libraries re-open again, in the heart of Brighton & Hove at Jubilee Library. Refurbishment of the new centre, located on the second floor of the library, is well underway.
The BIPC will feature two main areas:
• Workshop area with computers for business events and training (also available to hire)
• Networking and Business Research area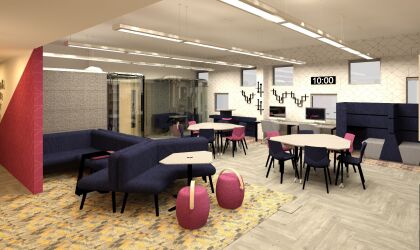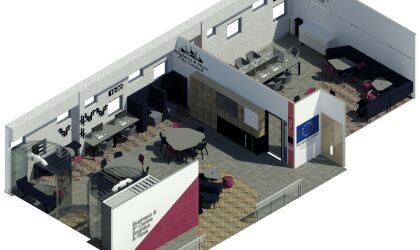 The BIPC will host a programme of business workshops, webinars and 121 sessions to support entrepreneurs to start, protect and grow successful businesses by giving them access to knowledge, collections and networks in a trusted and inspiring space.
Intellectual property is vital to the business process. Knowing how to protect your idea, whether it's an invention or a brand name, can save you a lot of time and money. Library staff and IP Professionals will offer 121 information sessions and workshops on intellectual property.
The British Library selected Brighton & Hove Libraries to join its hugely successful Business & IP Centre National Network. BIPCs provide entrepreneurs and small businesses across the UK with free access to databases, market research, business magazines, directories and reports. There is currently a network of 13 Business & IP Centres based in libraries across the country, delivering business support and expertise with selected partners.
Using a BIPC has helped thousands of entrepreneurs, start and grow their business. One example recently featured on BBC News is Stitch & Story. The London Business & IP Centre helped Jennifer Lam (CEO) to rethink her business model and develop her leadership skills. As a result, she was able to secure angel funding. A recent report 'Democratising Entrepreneurship' highlights further stories of how using a BIPC has helped businesses succeed.
What is available to access now?
We currently have 3 fantastic business databases which are free to access for library members. The databases provide essential information which will help you research your business idea, write a business plan, understand industry trends and identify business to business marketing opportunities.
COBRA can be accessed from home. Library staff are currently able to search FAME & IBIS World for you and can download reports and email them to you. When the Centre is open, you will be able to use the databases in the library on one of our dedicated PCs.
COBRA - Complete Online Business Reference Advisor offers information on starting businesses, regulations and market research. This can be accessed from home with a library card.
Example of a small section of a COBRA Report: Business Opportunity Profile – Fashion Designer, May 2020

Fame - provides information on private companies in the UK and Ireland - find out more about potential employers, business opportunities or create targeted marketing lists - send an email to libraries@brighton-hove.gov.uk with the information you need and library staff will get back to you.
Example of a FAME report: Company report – Walkers Snack Ltd

IBIS World - Industry Market Research, Industry Risk Ratings, analysis of hundreds of industries including risk scores & revenue forecasts - send an email to libraries@brighton-hove.gov.uk stating which industries you need information on and library staff will get back to you.

Example report from IBIS World – Potato Crisps and Snack Production in the UK
Global business magazines and newspapers
Pressreader – Business mags and newspapers
RB Digital Magazines - Business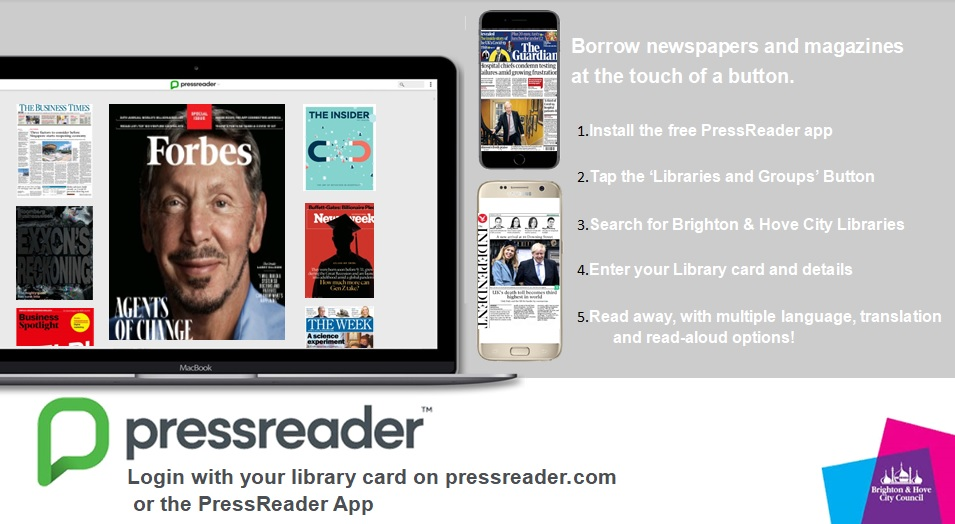 You can also keep up to date with world current affairs and business news for free with RBDigital and Pressreader. For the best experience, download the Apps, select 'Brighton & Hove Libraries' and log in with your library card.
eBooks and Audiobooks
Joining the library online
If you aren't yet a member of the library, you can join online and get a temporary card.
How can people find out more and start using?
Looking into the future – what's planned longer term?
The Department for Digital, Culture, Media and Sport has recently awarded the BIPC National Network money to develop its services further. This will enable the Brighton & Hove BIPC to expand and offer more services and business databases very soon.
There will also be small meeting pods available to hire for free in the library.