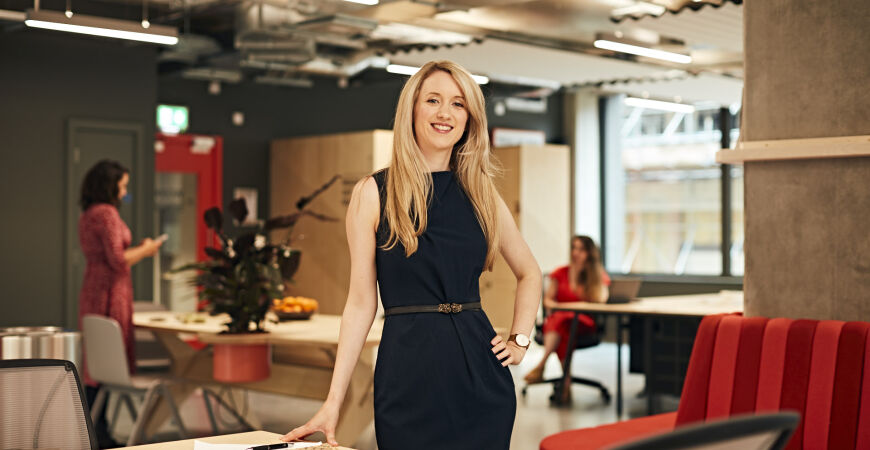 Wed 15 / 07 / 20
BRITE, a new business support programme to help businesses innovate and scale
Yesterday, in partnership with the University of Brighton, Plus X Brighton launched BRITE, an innovation programme, bringing millions of pounds of specialised support to ambitious businesses in the region. In this blog, Samantha Harland, Programme Manager at Plus X, tells us more about the programme.
By Samantha Harland of Plus X
What is the BRITE business support programme?
The Brighton Research Innovation Technology Exchange (BRITE) is a business growth and innovation programme for ambitious and established SMEs with a focus on those located in the local Coast to Capital Local Enterprise Partnership region. Those who are outside the region are also considered in applications.
The programme, which is now open for applications, is led by a highly experienced and dedicated team from Plus X Brighton, in partnership with the University of Brighton which is renowned for world-class innovation tools, expertise and support. BRITE will run until early 2023 and will provide SMEs access to a range of support to help them scale and innovate including: 1-1 coaching, masterclasses and workshops, peer to peer learning, support finding collaborations and partnerships, funding to access academic expertise and access to high tech machinery, equipment and workshop facilities.
The BRITE team and business members will occupy dedicated space at Plus X Brighton, which has seven floors of flexible work, event and meeting space and a roof terrace for a range of business members from freelancers to start-ups, scale-ups and innovative corporates. You'll be surrounded by an exciting business community who celebrate collaboration, innovation, connectivity and positive productivity.
What makes BRITE different from other support available for businesses?
The BRITE programme differs from other business support programmes and accelerators in that the support you will receive will be tailor made to the needs of your business and focuses specifically on scaling through innovation and collaboration. Once you have completed the application process, you will be invited to take part in a deep dive diagnostic innovation session where the BRITE team will learn more about where you are in your innovation journey and signpost you to the areas of the programme most suited to your needs.
What does your job involve?
As Programme Manager at Plus X Brighton my job involves working closely with our partners at the University of Brighton to design the BRITE programme as well as working one-on-one with the BRITE SMEs, helping them to navigate the support that is available both on the programme as well as within the wider local and national entrepreneurial eco-system.
What type of businesses would most benefit from being part of BRITE?
BRITE has been designed for leaders of companies that have ambitions to grow and scale their business through innovation and collaboration. BRITE could be suitable for you if:
You have a team of under 250 employees and under £50 million in annual turnover
You have ambitions to grow and scale your business through innovation
You have a new or existing product or service and you are looking for new routes to market
You would like to revisit your business plan and explore new ways to scale
You would like to explore partnership and collaboration opportunities to help you grow your customer base
You would like to be surrounded by a like-minded community to share and exchange expertise
What are the most frequently asked questions by businesses about BRITE?
How much does the programme cost?
In order to access the BRITE programme, SMEs are invited to become a member of the Plus X community. All of our membership options, from our unlimited memberships for individuals through to our office spaces for teams, include the opportunity to join the BRITE programme, subject to meeting eligibility requirements.
How long is the programme?
Because BRITE is a tailored support programme, the length of the programme will depend on the type of support each SME needs, but it will roughly range from three to 12 months.
How can people get in touch with you or apply to the programme?