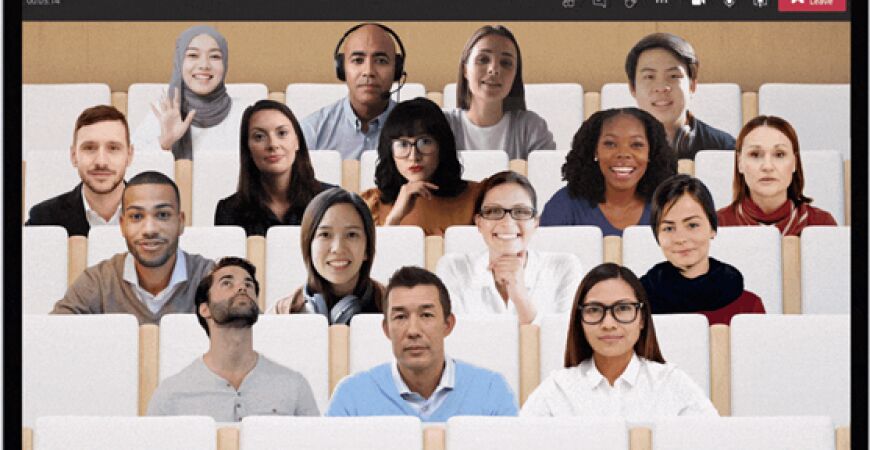 Mon 15 / 03 / 21
Are you getting the most from Microsoft Teams?
Do you use Microsoft Teams in your business? If you do, are you getting the most out of it? Sheridan Nye from Linguicity Training shares some new updates to look out for, and how they can help with team's productivity and confidence using Microsoft's platform.

By Sheridan Nye of Linguicity Training
Remote working is the norm these days, as we all know. But just a year ago who could have imagined how quickly companies and their employees would adapt? According to the Office of National Statistics, nearly half of all employees worked at home at least part time during April 2020. This month the ONS reports that 36% are still working exclusively from home.
Conference calls and presentations have punctuated the work schedule for years for many of us. But for thousands of employees, it's been a challenge to grapple with unfamiliar online tools while engaging in a professional and confident manner. And no one wants to present as a cat…
A big positive for customers is that demand for remote collaboration tools has never been higher, meaning fierce competition between market leaders Microsoft, Zoom and Google. So, it's interesting to see the features coming up that are designed to create a friendlier, more professional environment for all participants.
Microsoft Teams is the software giant's flagship service and current focus of innovation. More than 'Zoom on steroids', Teams is a hub for collaboration that integrates with other Microsoft 365 cloud services to provide conferencing, chat, file storage and sharing - and even do-it-yourself chatbots.
This month Microsoft announced several feature enhancements and services designed to boost productivity and help presenters run their meetings smoothly.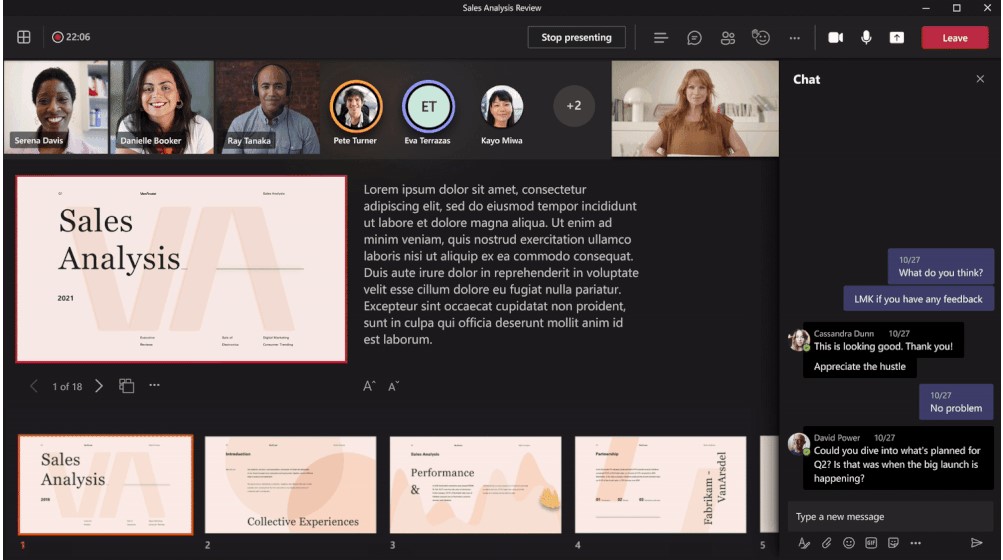 Available now, PowerPoint Live gives the presenter a single screen with their slides, notes and chat. No more fumbling between screens or looking away from the camera. You can also give attendees the option to move through your slides independently, so they don't need to interrupt you if they're still taking notes from the previous slide.

Dynamic View
Coming soon, this will automatically rearrange the view for participants to highlight the most important content – for example, as someone begins speaking. Participants no longer need to switch to different pop-ups or scroll. Instead, they can concentrate on what's being said.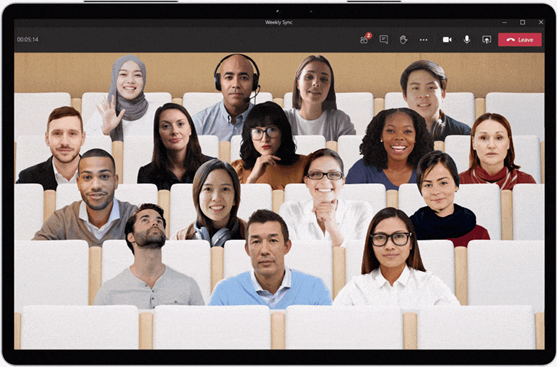 Also coming soon, Presenter Mode offers production options to match those of a professional studio. Standout mode puts your camera feed in front of your slides; Reporter mode puts content behind you like a news broadcast. Alternatively, you may already be familiar with Together mode, which brings everyone into a virtual room for a more informal feel.

Webinars in Teams
Available now with Business Premium subscriptions, E3 and E5, is a big move by Microsoft that challenges the existing online events companies. Now you can run webinars end to end, from registration, attendee management, Q&A polls, and evaluation, all within Teams. If you use Dynamics 365 Marketing, you can even integrate your CRM for lead generation.

Teams Connect
Coming later this year, Teams Connect gives you better control of collaboration with external partners and suppliers. Your IT team will be happy that guests can have their own shared channels isolated from the rest of the team. Another security enhancement is the ability to allow only invited attendees to bypass the meeting lobby.

Equip your employees to be confident collaborators
Companies that have invested in Teams can be confident that there will be no shortage of new tools going forward. Microsoft needs to head off its competitors and will seize on new market opportunities, such as Webinars in Teams.
One concern though is how employees can adapt without being distracted from their core roles. Professional training timed with the roll out of latest features is the most effective way to get all your staff up to speed quickly. Otherwise, responsibility can fall on a few enthusiasts who can self-train because they like the tech, but they may not have the time or patience to help their colleagues.
For new customers, implementing Teams brings new ways of working to the organisation – making more than just a technology project. Senior managers, especially HR, need to work with IT to understand the implications for GDPR compliance and employee engagement, among many other strategic issues.
Linguicity Training offers short courses to ensure your employees gain practical, future-proof skills in Microsoft solutions. Contact us to find out how Linguicity Training can help.