South East Dance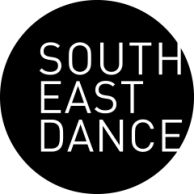 South East Dance is a Brighton-based arts charity committed to making life better through dance. We challenge perceptions of what dance looks like: how it's made, who it's for and what it can achieve. We support dance artists, present bold new and get more people across the south east involved in dance.
South East Dance is also the driving force behind The Dance Space, a brand new home for dance in Brighton & Hove opening in 2020. Our vision for The Dance Space is a place where talented artists can explore, collaborate and create; a space where local people can discover and get involved in dance on their doorstep.
In the lead up to the launch, we're teaming up with people living and working in the area surrounding The Dance Space on The Welcome Project, a programme of events, workshops and pop-ups designed by the community for the community. As part of The Welcome Project we present an annual citywide celebration of dance, Our City Dances, which in 2019 will take place during the weekend of 29/30 June. Watch a film about the highlights of 2018's Our City Dances here.
To stay up to date with news about The Dance Space, Our City Dances and other opportunities to get involved in our work follow us on twitter at @Southeastdance, on Facebook @SEDanceUK or sign up to our enews on our website at www.southeastdance.org.ukWe are a registered charity and a company limited by guarantee.