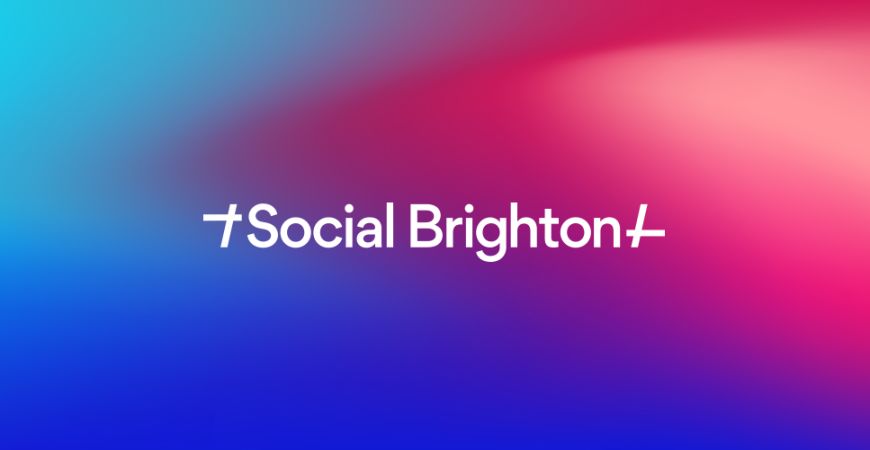 Social Brighton
Hi, we're Social Brighton, a friendly team of social media specialists. We've been helping businesses with social media since 2010. Sometimes, it involves filming people dressed as lobsters… but that's another story.
Have you noticed something about social? There's a lot of noise out there. We don't join in with it. We're here to clear up the confusion and take the pressure off.
We can help you get creative with social media, to reach and genuinely engage with your target audience to bring measurable results for your business.
We provide social media strategy development, training, consultancy and hands-on support.

For marketers and business owners who want to make sure they are making the most of social media, our group workshops will teach you all about social media marketing and inspire you to develop a manageable social media strategy, content plan and advertising campaigns that will actually help your business.
Unlike other training providers, who run generic social media courses that leave you unsure what to do next, we specialise in helping you develop a unique plan for your business and are available to help you to implement it too, because we believe that no matter how large or small your business is, you can make a big and brilliant impact on social media!
So whether it's a bespoke training session you need for your marketing team, or you want to come and join a public workshop, we're here to help.
Here's what we do...
Learn how to become an expert at using the right content and platforms to achieve your business goals.
If your organisation has a social media skills gap, we fill it. Your own expert, whenever you need it.
Harnessing the power of Facebook & Instagram advertising to multiply your online reach by thousands.
Create a workable, results-focused social media strategy that grabs attention from a targeted audience.
Social media takes time, and you're busy. We take the pressure off by doing the hard graft for you.
An objective analysis of your social media. What's working, what's not, and where to focus your efforts.
Into podcasts?
Our podcast is called Social Media Simplified. It's packed with loads of great social media advice and tips as well as some fascinating guest interviews.

Here's a taster of what our clients say about us...