Social Brighton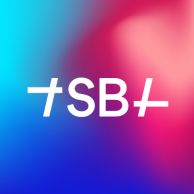 Hi, we're Social Brighton, a friendly team of social media specialists. We've been helping businesses with social media since 2010. Sometimes, it involves filming people dressed as lobsters… but that's another story.
Have you noticed something about social? There's a lot of noise out there. We don't join in with it. We're here to clear up the confusion and take the pressure off.
We can help you get creative with social media, to reach and genuinely engage with your target audience to bring measurable results for your business.
For small business owners and marketers who want to make sure they are making the most of social media, our small group workshops will teach you all about social media marketing and inspire you to develop a manageable social media strategy, content plan and advertising campaigns that will actually help your business.
Unlike other training providers, who run generic social media courses that leave you unsure what to do next, we specialise in helping you develop a unique plan for your business and are available to help you to implement it too, because we believe that just because you're a small business with time and budget constraints, that doesn't mean you can't make a big impact on social media!
We have crafted social media courses which are perfect for small businesses and individuals who need to improve what they're doing on their networks. Or get started in the first place! If you're not sure which of our courses are right for you, please get in touch for a chat and we'll be happy to advise you."
Social media training
Learn how to become an expert at using the right content and platforms to achieve your business goals.
Social media consultancy
If your organisation has a social media skills gap, we fill it. Your own expert, whenever you need it.
Facebook & Instagram advertising
Harnessing the power of Facebook & Instagram advertising to multiply your online reach by thousands.
Social media strategy
Create a workable, results-focused social media strategy that grabs attention from a targeted audience.
Social media management
Social media takes time, and you're busy. We take the pressure off by doing the hard graft for you.
Social media audit
An objective analysis of your social media. What's working, what's not, and where to focus your efforts.