S.E.A Plumbing and Heating Services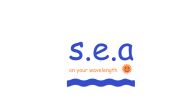 A Brighton based firm which takes its name as much from the owner's initials as it does from the obvious link to his home town.
The company strives for excellence in service, performance and customer relations.
S.E.A was formed in 2006 and takes it name from the initials of its owner and not, as some would think, the geographic position of his home town, Brighton (although it does help!).
It is a small and successful business with many good contacts and a solid customer base.
S.E.A can thank its survival and continual growth on its many and varied services. All of which are performed to the highest of standards. They include:

Boiler replacement.
Gas safety certification.
Full bathroom installation - inclusive of design and the management of all relevant trades.
Central Heating
Renewable technologies
New build and renovation.
Commercial and domestic maintenance and installation.
Domestic and commercial maintenance and trouble shooting.
Small household plumbing jobs - tap repair, ball-valve replacement, broken WCs etc.
The company's well known "it may be our job, but its your home" motto, coined on formation, has been the inspiration in the quest for excellence that S.E.A strives.
S.E.A recognises the challenges of mental health , especially in the construction industry, and has endeavoured to firmly support this often neglected sector, both in recruitment and awareness, for nearly 15 years. The owner is chair of the Sussex Disability Football League.
All of our engineers have been trained by S.E.A Plumbing and Heating.

We are proud members of Gas Safe and the Chartered Institute of Heating and Plumbing Engineers (CIHPE)
and, of course, the Brighton Chamber !