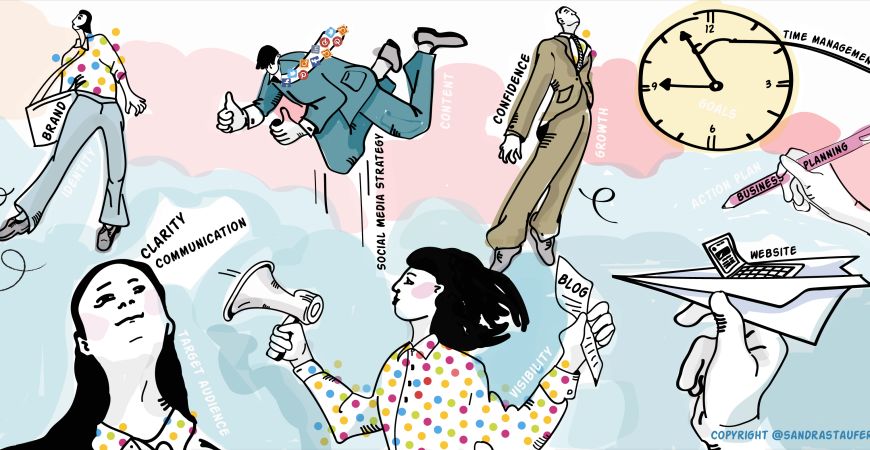 Sandra Staufer - Illustrator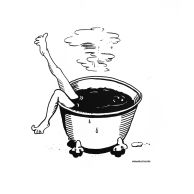 I am a UK/Swiss illustrator offering businesses and agencies bespoke illustrations to communicate their story. This helps them stand out from the crowd through a recognisable and distinctive brand and speed up understanding of their product or service.
My bespoke illustrations add value to presentations, social media campaigns and websites. They help convey the message that a company cares about its brand.
Storytelling may have become a buzzword in branding and advertising, but a compelling narrative can be effective when it comes to engaging consumers and getting across a brand's purpose - and personality. It can highlight the essence of a story and its ambition whilst communicating solutions for the user's pain points.

My Offering:
An extensive, fully personalised brand identity package tailored to your brand. This includes a logo, illustration bundle for your website, staff avatars, Eventbrite invites, blog posts and social media, seasonal assets.
A bundle of 10 illustrations and 10 icons for your content. These can be used for all your communication or marketing materials, such as your website, blog and social media. A monthly subscription is also available.
One-off bespoke illustrations for everyday use to enhance your website, your blog, a presentation, a video. They will make content more accessible and can help explain a complex idea in a clear and simplified manner. With animation, your story can come alive.
Speciality sectors:
- I work collaboratively with Brand & design agencies, social media & marketing agencies on a variety of projects such as websites, video courses and animation projects- Animators- - Housing Associations
- UX design agencies
- Coaching & conflict resolution businesses
- NGO's
- Educational organisations
I have illustrated for Mastercard Switzerland, NZZ Folio Magazine, Brighton Chamber of Commerce, Sanitation Learning Hub, Tristan Gooley, Fareshare, Heads-Up Coachin
Working in partnership with Chie Consulting Ltd
Sandra Staufer - Illustrator's activity