Kreston Reeves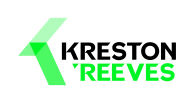 We guide our clients, colleagues and communities to a brighter future.
We help dynamic businesses, not for profit organisations, private individuals and families with much more than accountancy, business and financial advice.
In a continually evolving world we help all generations embrace this change through trusted advice, support and guidance.
Our dedication to providing a personal service is what sets us apart – we get to know you, understand your goals, support and advise you on your journey to help you realise your potential.
Our people offer a wide range of expertise and services which can be viewed on our website by visiting www.krestonreeves.com/services.
With offices across London, Kent and Sussex, we provide our personalised services across the South East and internationally via our Kreston International network of like-minded firms.
Contact us today so we can guide you to a brighter future.
https://www.krestonreeves.com/people/jake-standing/

https://www.krestonreeves.com/people/alison-jones/