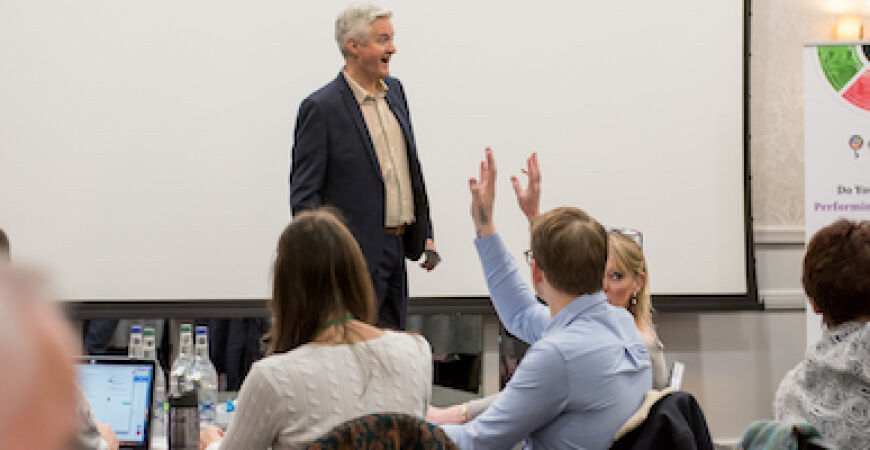 Get Your Voice Heard

Steve Bustin of Get Your Voice Heard is a communications specialist turning individuals and organisations into brilliant communicators.
Steve is an award-winning professional speaker, event compere, public speaking coach and author, with a track record in working in sectors including pharmaceutical, accountancy and creative agencies. He is the current National President of The Professional Speaking Association (thepsa.co.uk), the UK trade association for the professional speaking industry, and was also named their UK Speaker of the Year in 2015. Steve is the author of two books, The Authority Guide to Presenting and Public Speaking and The Authority Guide to PR for Small Business. He speaks at a wide range of domestic and international conferences and events on effective communication, including his signature 'Get Your Voice Heard' keynote.
When not on stage as a speaker or compere himself, Steve coaches individuals and small groups to ensure they are engaging their audiences with brilliant presentations and pitches. He has worked with multinational companies including Goldman Sachs, Unilever, Allergan, Sanofi Pasteur, Spire Hospitals, The London Stock Exchange, The European Glaucoma Society, The University of Sussex and The British Association of Aesthetic Plastic Surgeons.
Steve has also worked with many smaller businesses and charities including Girls Not Brides, Stonewall and The WEA. He has acted as a public speaking mentor to young athletes through Special Olympics UK and was a visiting lecturer in presenting and pitching in the Business School at The University of Brighton.
Steve started his career as a broadcast journalist for BBC News before running his own PR agency for many years, specialising in the medical and aesthetic sectors.
For more information see #www.getyourvoiceheard.co.uk or #www.communications.healthcare or see him in action, including lots of tips on effective presenting and communications on #www.youtube.com/stevebustin.
For numerous testimonials for Steve's work see #www.getyourvoiceheard.co.uk/testimonials

Get Your Voice Heard's activity