Friends of Brighton & Hove Hospitals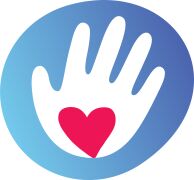 The Friends of Brighton & Hove Hospitals is one of the oldest charities in the city and has been supporting our local hospitals since not long after the NHS was formed in 1948. Our mission is to improve patient experience by funding equipment and services that aid wellbeing and improve recovery speed.
We generate income in a number of different ways from organising events and sponsored activities to legacies and corporate partnerships. Everything we raise goes back into improving our local healthcare services which we all depend on. As the recent pandemic has shown, we've never needed our NHS more than now and hospitals need our support more than ever.
We'd love to hear from local businesses who'd like to get involved with our work. Whether it's taking part in a challenge, helping you to run an event for your staff or providing a volunteer opportunity, we can promise you a fun and rewarding experience which will boost morale and help to build team spirit.
Friends of Brighton & Hove Hospitals's activity