Digital Freelance

Digital Freelance




Small Business Digital Marketing
in Brighton With Guaranteed Results
If you want to make more money than you spend on your digital marketing, attract more clients and build your business, let's talk. We offer a range of digital marketing services to suit your budget and meet your business goals, and a free 20-minute chat to see if we're a good fit.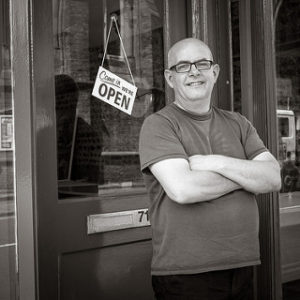 Digital Freelance is based on St James Street, in the heart of Kemp Town and we help small businesses with their digital marketing.
We offer a range of digital marketing services and use a systematic, step-by-step process to create your marketing strategy.
We start with a one-hour Maximise Your Crowd Strategy Session where we will work with you to reverse engineer your desired results and…
1. Measure your Crowd, Capture, Conversion, Cash Value and Continuity
2. Agree on the marketing hypothesis to be tested and strategy
3. Define your ideal client (or avatar)
4. Create your Statement of Value
5. Identify your USP
6. Specify your offer
7. Identify the Top 5 problems your ideal client faces and the solutions you provide
8. Build your marketing plan.
Give me a call on 07564 838012 or email me: at graham@digitalfreelance.co.uk and let's get together for a coffee and plan your digital marketing.