Digital Firefly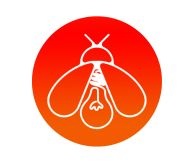 Hello fellow chamber members! We're Mel and James, Directors of Digital Firefly.
We create and deliver affordable and meaningful digital marketing campaigns and content.
Between us we have over 15 years experience in digital marketing, working for public sector, charities and medium sized businesses.
Our specialisms are social media training, advertising, campaigns and strategies.

Here's some nice things that people have said about us..

"James and Mel have the right approach when managing our social media. They are fun to work with and made the strategy planning and content planning very enjoyable. We are already seeing some good results" - Emma, The TEFL Academy
"The team at Digital Firefly have played a pivotal role in refining our social media approach. Its very rare to find a team that can back up their strategic approach and thinking with sound and practical implementation. The result they have delivered speaks volumes and I would highly recommend their services. A pleasure to work with." - Stuart, Rowcroft Hospice
"The Digital Firefly team have been invaluable in helping my business grow on social media. James is incredibly insightful and knowledgeable, along with being friendly, patient and a pleasure to work with. Our Facebook performance has been completely transformed under James' excellent guidance. I would recommend Digital Firefly to anyone looking to maximise social media and grow their business!" - Layla, Totally Vegan Buzz
Want to your messages to reach a larger audience and prompt them to take action? Drop us a line and let's discuss how we can help.