Arbonne Independent Consultant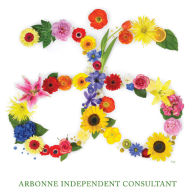 Arbonne is a Green story growing Greener. A top 20 DSA listed company and consistently listed in the top 35 in our industry sector by the Wall Street Journal, yet we are only in 7 countries and just launching into Asia.
Arbonne offers a lucrative buiness model in social marketing , building networks, communities and a client base online .We are officially the number one brand for `Healthy Living Inside and Out`. Our products promote both inner and outer health and beauty that are unparalleled in quality, safety, value, benefits and results, free from parabens, gluten, dairy, soy and animal by-products.
We have a Green Commitment and , a carbon neutral accrediation and are certified Vegan and Kosher. Our sports nurition is endorsed by the BSCG ( Banned Substance Control Group).
You too can making a difference by chosing pure ethical products and by giving people choices, in both lifestyle and health. The internet and social media is changing the face of how we do business. Arbonne ticks all the boxes and continues to grow exponentially.
The Arbonne Charitable Foundation UK awards grants to organisations that support the self esteem of teens so please get in touch if you feel we can help you or a charity or organisation close to your heart.