Thu 31 / 10 / 19
What is Biophilic Office Design?
By Sam Bath of Clares
One thing humanity seems to be able to agree upon is that we all feel a connection to the natural world. Why? Because it's good for us and that's been scientifically proven over and over again; through tests into natural light vs man made and even natural smells vs high-end designer perfumes. The biophilia hypothesis is the idea that humans possess an innate tendency to connect with nature and the world around us. In today's increasingly eco-conscious society, people want to connect with the outdoors and use sustainable materials as much as possible.
In terms of office design, it's a trend that's really starting to catch wind. Biophilic office design stems from bringing aspects of nature into the workplace, to help organisations nurture their employees.
Like all office design, how far you take this budding idea depends entirely on your brand, your budget and your business identity. Whether you want to turn your workspace into the hanging gardens of Babylon or simply use the token desk cactus is entirely up to you! Keeping your business environment fresh can be a real thorn in some people's sides but if you would like to introduce some natural elements, below are some design ideas that can be relatively easy to incorporate.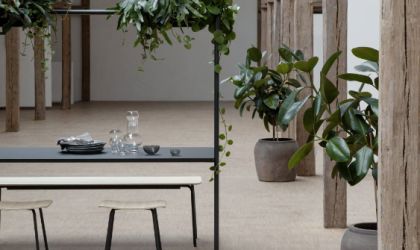 Connect with the outdoors

The main root of the problem is that employees simply don't connect enough with the outdoors during working hours. Simple things like lunch time walks or eating "al fresco" can result in a huge improvement on the dreaded afternoon drop. If you're lucky enough to have outside space, installing the right furniture can encourage employees to use it for breakout sessions and collaborative meetings.
Introduce natural tangible elements
When picking fabrics and finishes for your interiors, try to steer away from man-made corporate and clinical. We want to bring the outside in, so natural finishes made of slate, stone and wood can be used in furniture/surfaces. Even materials such as hemp are becoming common practice in soft seating.
Another way to introduce tangible natural elements, is adding plants and water features; a few more desk plants and planters will certainly do the trick, but what about going one step further and creating a living wall or mini Eden project for an informal meeting space?
Incorporate natural light
We've already touched on the benefits of natural light. Replacing partitions and individual meeting rooms with meeting pods will let more natural light flow through your space. We highly recommend you reconfigure your workspace to illuminate the workforce and let them grow to their full potential.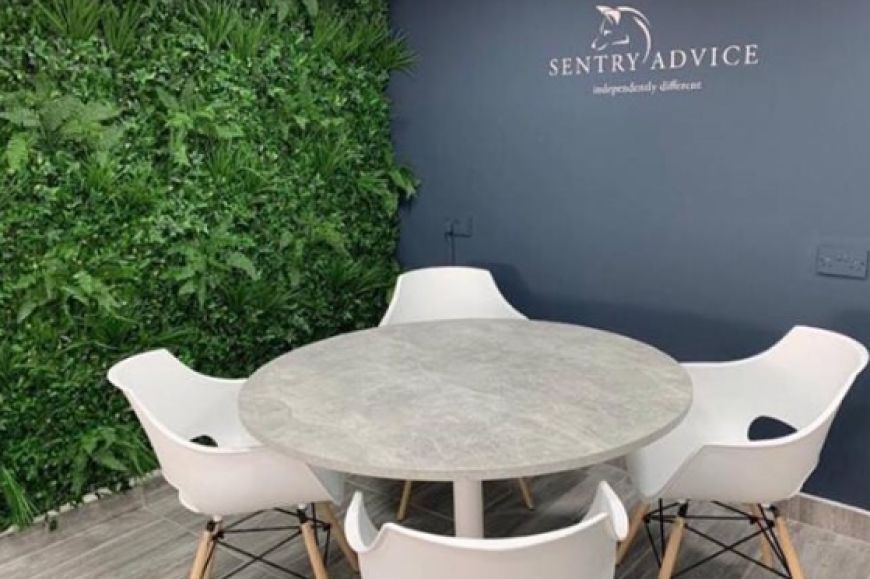 Hopefully we have helped sow the seed for embracing nature and capitalising on the many mental and physical health benefits it can bring. Given the demands of modern business, having environments and workspaces that bring out our best is becoming increasingly important. We've got plenty of design ideas up our sleeves, so why not give us a call to see how we can help you branch out into the modern Eden!