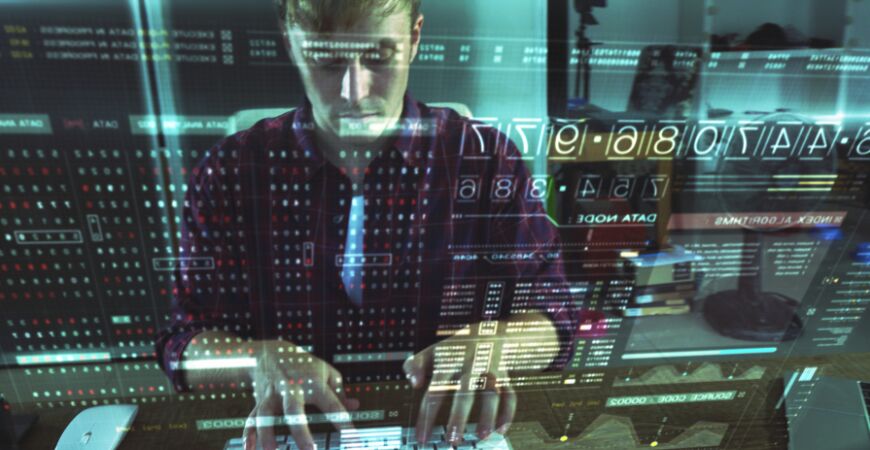 Mon 19 / 04 / 21
UK businesses experienced a cyber attack every 45 seconds in Q1 2021 - here's what to look out for
Beaming is an independent internet service provider for businesses across the UK, and they've been tracking and analysing cyber attack data since 2016. Their 2021 report shows the peaks in data so far, and what to look out for.
By Anna Milchem of Beaming
How many cyber attacks targeted UK businesses so far this year?
Beaming has analysed cyber attacks in real-time targeting thousands of UK-based businesses since the beginning of 2016 to understand their nature and origin better. From this, we can calculate the average number of attacks businesses receive and use the results of the analysis to help organisations improve their cyber security.
Our analysis of the first quarter of 2021 revealed that the number of cyber attacks on British businesses increased by 11 per cent year on year, with each company being subjected to 2,000 attacks a day. This is the most malicious activity we've recorded since we started recording cyber attack data.
What kind of attacks do we need to look out for?
Not all of these attacks are successful in infiltrating business networks, but companies need to look closely at protecting Internet of Things (IoT) devices like networked CCTV cameras, building control systems and "smart" speakers, which were the most likely targets for online cybercriminals, attracting 175 attacks per day between January and March. Attacks targeting file sharing applications are on the rise, doubling from Q1 2020 to Q1 2021.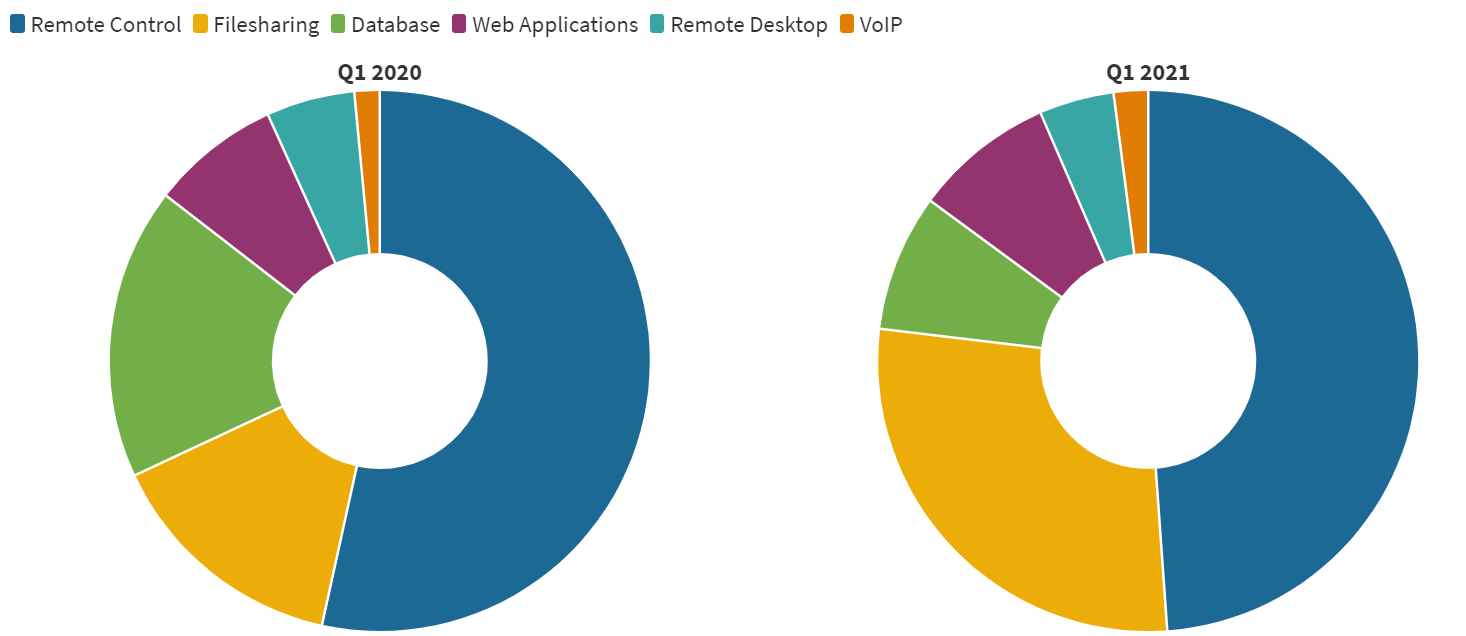 Securing IoT devices in the workplace
If cyber criminals gain access to an IoT device, they may be able to use it to find a way into your network, where important data is stored and moved around. Follow our guidance to secure networked devices.
Check your device default actions, set-up and most importantly change the default password.
Segregate your network. Make sure your IoT Devices aren't connected to the same network as your business equipment.
Secure outbound traffic. Your network provider can often secure both inbound and outbound traffic, scrutinising what is coming in and leaving your network.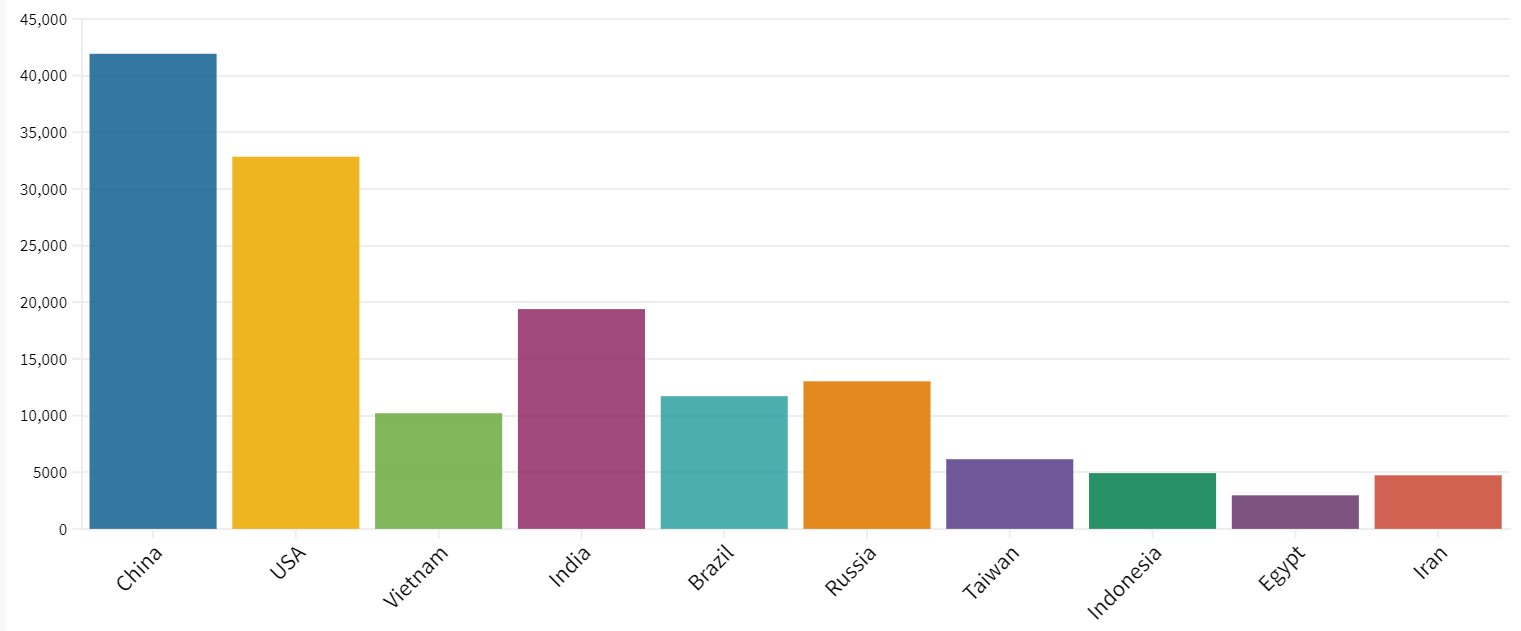 How should businesses protect themselves?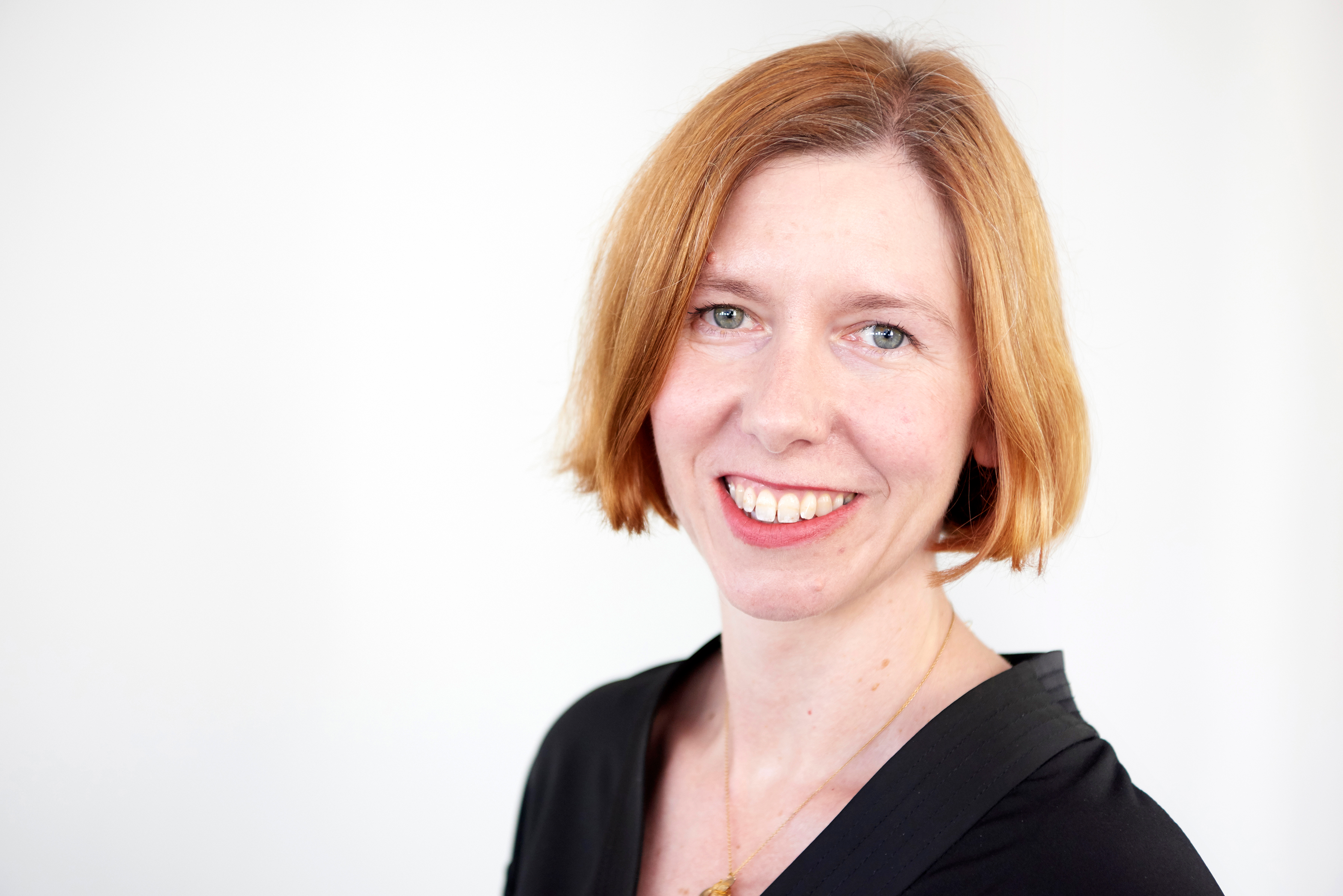 Sonia Blizzard, managing director of Beaming, comments: "The number of cyberattacks launched against UK businesses surged as the country went into Covid lockdown last year and has remained at exceptionally high levels ever since. Our analysis shows some respite in February, but this was bookended by record levels of malicious web activity in January and March."
"The mass move to home and hybrid working means that company data and IT systems are now being accessed via a wide range of personal equipment on unmanaged domestic internet connections. Each offers a potential point of failure for hackers to gain access to company systems over the public internet, and hackers are doubling down to take advantage of vulnerabilities created by this fundamentally less secure way of working.
"Businesses should speak with their ISPs or IT specialists to discuss what more they can do to help secure their data and systems, especially if they expect employees to continue working from home for at least some of the working week."
Beaming is a specialist internet and managed service provider for businesses, supplying thousands of organisations across the UK with fast, reliable, and secure voice and data connectivity, backed up with friendly, expert support. We're passionate about helping businesses understand online threats, and have an extensive knowledge base dedicated to demystifying cyber security.