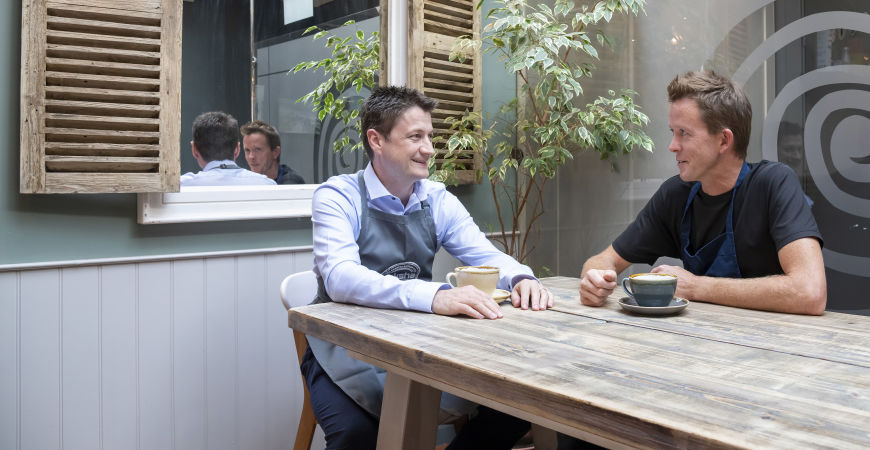 Mon 24 / 02 / 20
Supporting High Growth Businesses: Q+A with Plus Accounting
Plus Accounting is sponsoring our High Growth series in 2020. In advance of the first panel event on 19 March, we asked Managing Director, Paul Feist, some questions about his experience working with high growth businesses in Brighton.
By Paul Feist of Plus Accounting, Chartered Accountants
What do you think the requirements are for a high growth business to succeed and flourish?
In my experience, high growth businesses are led by one driven individual and if they can impart their enthusiasm, vision and desire to succeed across the whole team, the chances of success are multiplied many times over.
Plus Accounting work with a variety of clients. How do you go about supporting a 'high growth' business? Do they require a different approach?
We work with a wide variety of businesses and inevitably, they have different priorities and needs but what all high growth businesses should have in common is a desire for accurate and timely financial information.
We provide the support that these businesses need, whether it is the implementation and support of cloud accounting software, such as Xero, regular reviews of their financial data for tax reporting purposes, analysis of their trading performance or assistance with forecasting and projections. High growth businesses usually need to choose where to allocate their valuable resources and you will not be surprised to hear that, in some cases, insufficient resources are allocated to the finance function. This is something we have grown to recognise and we therefore try to help instil financial discipline into the way our high growth clients manage their businesses.
Why do high growth businesses thrive in Brighton?
We are fortunate to work with many high growth businesses in Brighton, and these are not confined to the tech/digital sector. We have recently started to work with a Brighton based client in the cosmetics industry and the growth we've witnessed can truly be described as exponential! I have not yet had the chance to quiz the owner on why she chose Brighton to start her business, but I assume that the commercial buzz of the city and its workforce measure up to the exacting, entrepreneurial approach that defines her company.
Following Plus Accounting's own growth, can you tell us about some of the changes you've seen in the business? What advice would you give to growing businesses?
Plus Accounting was founded in 1992 and over the last 28 years we have grown to a multi-disciplinary firm with 30 team members. The main advice that I would give to growing businesses is to seek out top quality advisers with whom you enjoy working and then trust them to provide the support that your business requires. If we are involved in making key financial decisions, we believe that the investment in our time can pay dividends (literally!).
Paul Feist is the Managing Director of Plus Accounting. The first of our 2020 High Growth series will be held on 19 March at Eagle Labs. The panel will discuss whether Brighton is a hotbed for a new breed of high growth businesses. Find out more and book your place below: