Thu 31 / 01 / 19
Leadership and nature - a conversation with School of the Wild
Amy met up with Nigel Berman, Founder of School of the Wildto find out about the connection between leadership in business and nature.
Tell us about School of the Wild and what you do
At School of the Wild, we run programmes to help business leaders reconnect with purpose, and also programmes designed to helpteams reconnect with each
other. All based in the wild.
On our programmes, we fuse activities like foraging, whittling, and wild swimming, with different ways of connecting, like campfire conversations, walkshops, and nature awareness.
The aim is to help you revitalise, build stronger relationships, find space to reflect, have conversations that matter, and explore new directions.
Back in the office, you'll work together better and do better work.
How did School of the Wild start?
I founded School of the Wild in 2014.
After 10 years of running a successful but stressful online retail business, I started to spend more time outside and re-discovered a deep love of nature and wild spaces.
I sat round fires we made without matches. I learned to make rope from plants, and pots from river clay. I ate wild food and learned to identify trees. I met some really interesting people and had great conversations with them, and I noticed how much being in naturefelt like coming home.
I also started to notice how much better, and happier I felt.
So we started running a variety of outdoor classes for individuals. And then organisations and businesses started asking us to run team days and activities for them. And now that's what we do!
You describe School of the Wild as '
a nature school of skills and of thought, for people and organisations.' How can being in nature make us better leaders?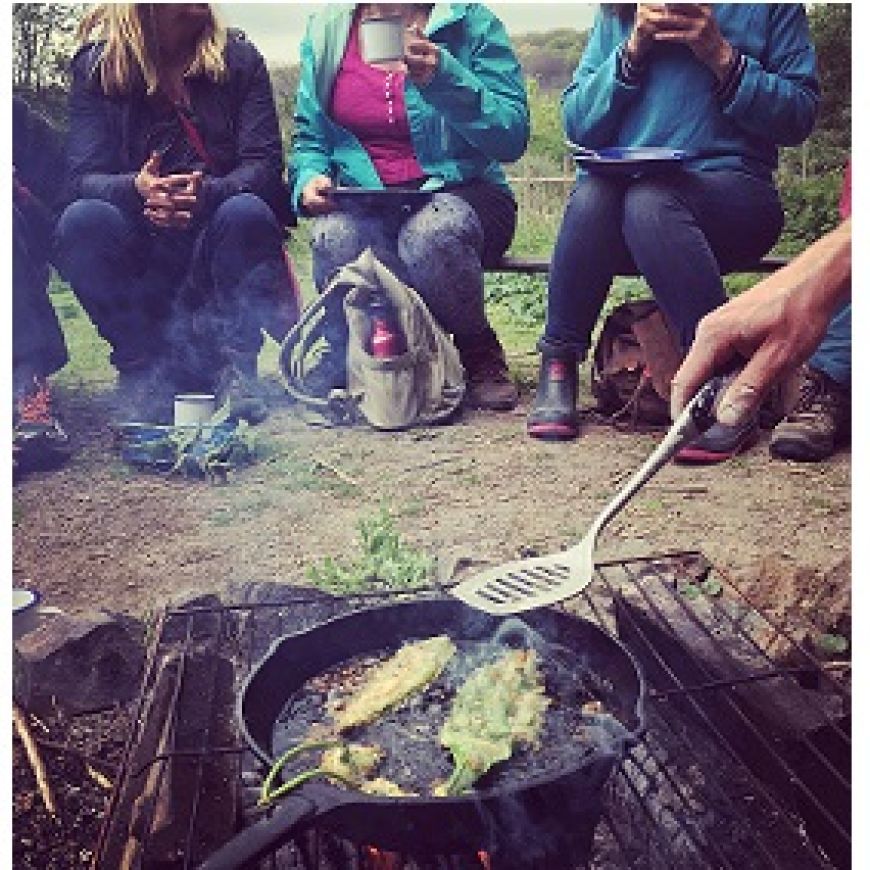 Part of the challenge of being a leader is getting time away from the day-to-day pressures, decisions and details; to be able to reflect and think creatively.
Spending time in nature gets you away from your screens to a place without walls… Nature is proven to boost creative problem-solving ability, and it's also a remedy for distracted thinking. So it's the perfect place to go to, to get some headspace, clarity, and time to reflect.
And, if you spend time in nature with other people, you'll notice that barriers between people drop away - on our programmes we notice people being more open and honest very quickly - so it's a good place to have conversations, and meetings actually. Try a walk 'n' talk in the countryside and see what happens!
If you had one object from nature to help you describe your leadership style, what would it be?
It's hard to choose one thing. I have a vulture feather that I was given when I was in the Pyrenees recently that is important to me. Vultures are amazing birds, really huge. They're also very social, and soar on the winds together, high above the ridges looking for food, sometimes in big groups.
It's a big feather, surprisingly light, yet strong and purposeful. I love how the strands of the plume are clearly individual, but all fit together as one. They're swept back and all going in the same direction. And the quill points in a clear direction of travel. And you know its part of something bigger.
...I'd like to think that describes my leadership style!
What is your top tip for being a better leader?
Leadership is a journey and can be quite lonely at times. It's important to spend time with other leaders - they're the only people who understand what you're going through and are the best people to learn from.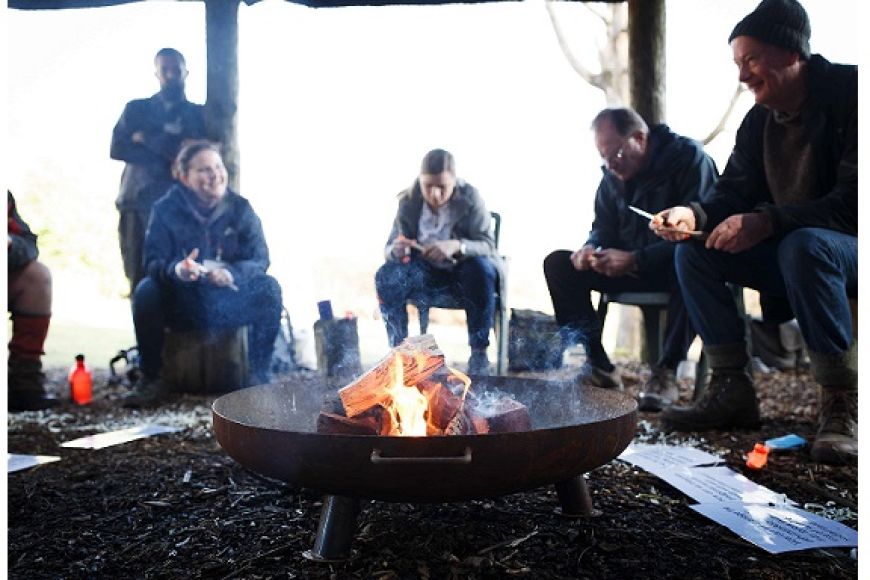 What is the favourite part of your job?
Spending time around a fire, and seeing people talking and connecting as humans. What's not to love!
What's your favourite walk in and around Brighton?
A favourite walk is up to Hollingbury hill fort, especially at night. We took a group of business leaders up there for a silent, no-torches night walk as part of Meaning conference last November. It was magical.
How can we change our working day to incorporate more of the outside?
Research shows that as little as 20mins a day in nature can have a profound effect, so try walk n talks and walking meetings - arrange to meet clients or colleagues in a park, or by the seafront instead of at a coffee shop.
What do you love about doing business in Brighton?
It's such a forward-thinking, open, relaxed place with great networks, that you can be unconventional here and do well!
School of the Wild's next Campfire Catalyst programme for business founders and leaders: Leading with Purpose, starts March 21st. Click HERE for more information.
Thanks to Nigel for this blog.