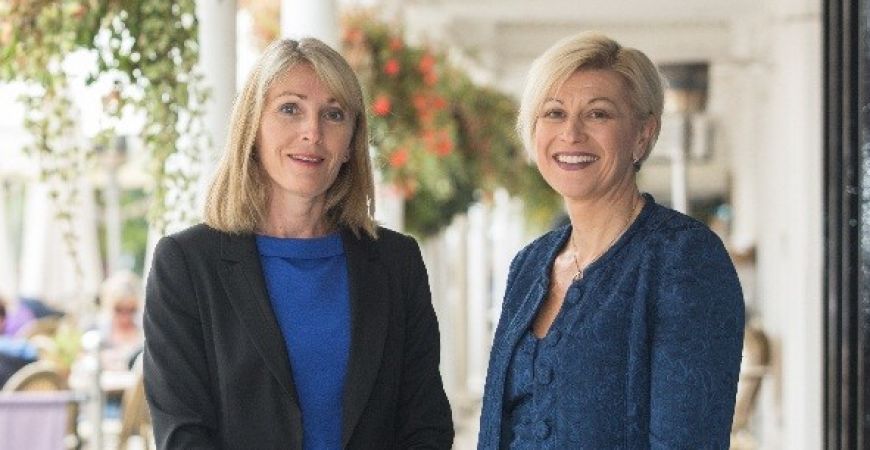 Wed 29 / 04 / 15
HR Advise Me's new look!
Early 2015 has been very busy for HR Advise Me. Entering into its 8th year in business, HR Advise Me, the sister company of award winning Loch Associates Employment Lawyers' has rebranded with a new look and is pleased to announce the launch of its new website too.
HR Advise Me provides outsourced HR advice and support and has the experience and knowledge to deliver a range of practical management solutions to help employers get the most from their employees. HR Advise Me takes a partnership approach to relationships with its clients, working hard to add value as clients grow. The new website has been created to reflect HR Advise Me's working style - getting to know their clients and working very closely with them to provide tailor made HR solutions. Their expert advice is underpinned by a deep knowledge of the latest developments in Employment Law, due to their close relationship with Loch Associates Employment Lawyers.
Commenting on the rebrand, HR Advise Me's Managing Director, Pam Loch said "We haven't changed our name as we feel we have a strong brand already, but we believe a fresh identity better represents us and the breadth and depth of work we do as part of the Loch Associates Group. We've introduced a new website to make it easier to see what we do.
8 years on, we are confident that we deliver real impact, value and lasting change for businesses we work with throughout the UK and beyond. Throughout the recession we have helped our clients implement some of the most effective HR solutions in challenging environments. We have enhanced our service offerings, added new capabilities and expanded our local and national presence."
Prevention is better than Cure – The Creation of HR Advise Me
HR Advise me together with their sister company Loch Associates Employment Lawyers offer a seamless service covering all aspects of HR and Employment Law. Loch Associates specialism in Employment Law led to the natural creation of HRAdvise Me. Often an organisations first encounter with HR consultants is when a problem arises. HR Advise Me was created as a natural progression from the Law firm, as Loch Associates are intently aware of issues faced by organisations and by careful advice and support many of these problems could be avoided.
Where possible HR Advise Me will help resolve staff problems in an efficient fair and legally sound way. Tackling problems such as absenteeism and poor performance, resolving problems as early as possible. Their ethos is built on helping clients manage and develop their staff effectively to achieve smoother management and growth of their businesses. Where serious issues do unfortunately occur Loch Associates Employment Lawyers are on hand to help resolve the problems with efficiency and minimum stress. However HR Advise Me is more than about managing staff to avoid problems. They realise that staff can be a company's most important and in some cases most expensive asset. HR Advise Me can offer a range of solutions for employment, organisation and people development, along with any internal communication strategies to truly realise the company's potential.
Please take a look at their new website www.hradvise.me.